4 Moments that Prove V is the Funniest BTS Member
There are seven members in BTS, but there's only one Kim Taehyung. V is one of the singers in this K-pop group, known for his humor, his heart, and his talent. 
Here are four moments that prove V is one of the funniest members of BTS. 
V's opera rendition of 'The Truth Untold'
As a member of the vocal line, V is one of the four singers behind "The Truth Untold." When it comes to performing this song live, though, V changed it up a little. He put on a musical rendition of this song for fans and the other members, with Jimin, Jungkook, and Jin laughing before they could continue the song. 
V living his 'Cypher' fantasy 
Sure, V is a singer in this group, but he's always shared his love for songs performed by the rap line. That includes the "Cypher" series and one day, the group even let him live his dream and perform "His Cypher pt.3 Solo Stage." Between his dancing, his dabbing, and his rapping, even the other BTS members couldn't hold in their laughs.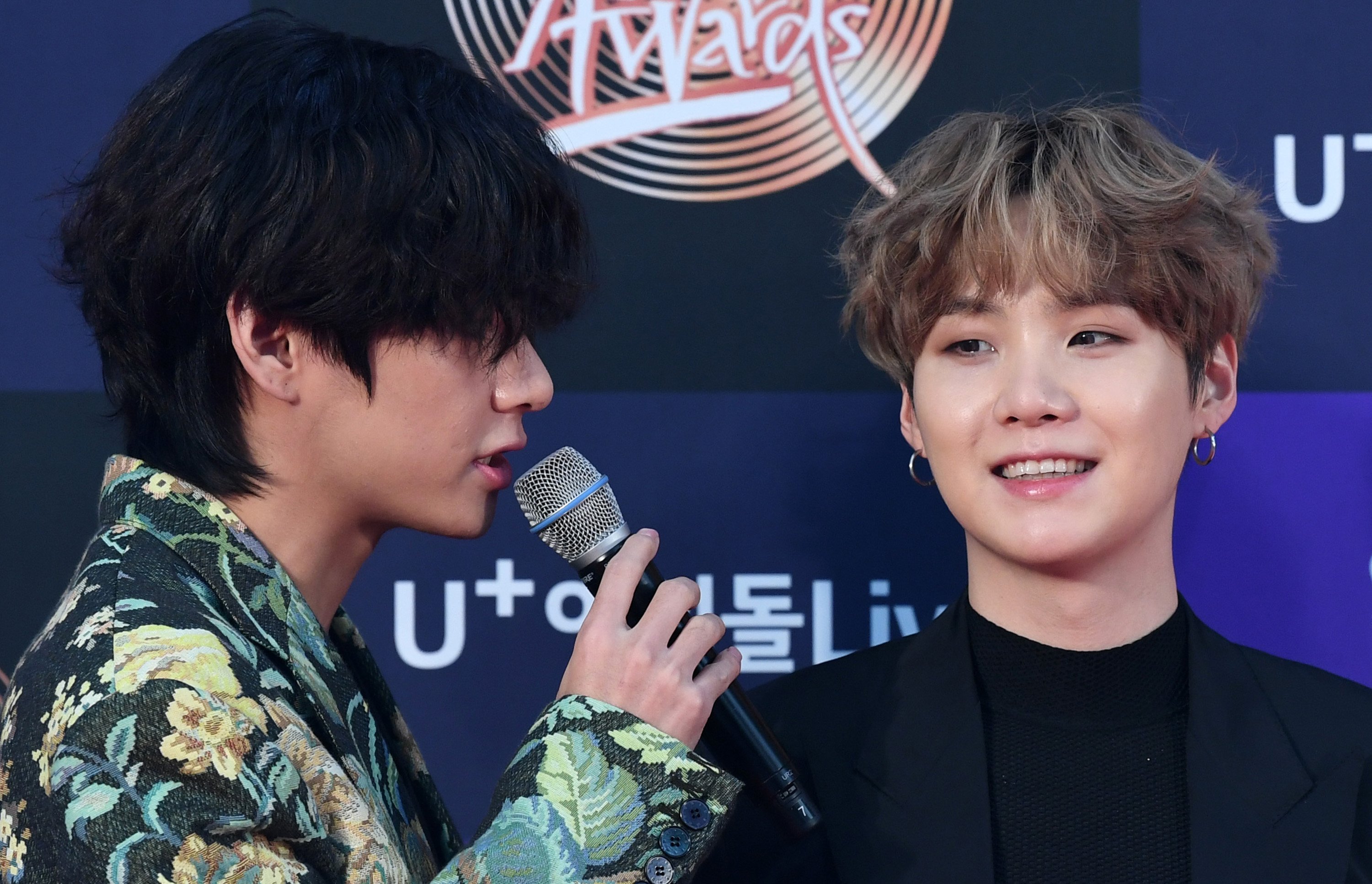 The singer sharing his favorite moment from live performances
During one video with Pitchfork, the seven members broke down the meaning behind their albums. They each shared what some of their favorite releases are. That, of course, included an explanation of V's favorite song.
"For a while, the last song in our tour setlist used to be 'Mikrokosmos,'" V said. "And my favorite thing was to look at ARMY during the song's hook. The phone lights. It's thrilling. The light from each one of them. Yeah, we could really feel every single light, so we'd take videos and we were really touched" 
"At least, that's what I heard," he said, ending his story. The rest of the BTS boys burst out laughing, J-Hope even jumping off of his chair. 
"You say this like you're talking about somebody else," Jin said as a response.
V's Twitter videos of his dog, Yeontan 
When he's not writing, recording, or performing music, V can be seen hanging around with the other boys and his pomeranian named Yeontan. Fans saw this dog grow up, even using the nickname "Tannie" on social media. 
That includes some videos posted by the K-pop idol to Twitter. The two appeared alongside each other in a hallway. For one Bangtan Bomb, fans saw the boys all crowding around the dog, even V sharing his love for his pet.
Fans can listen to V's solo music, including his song "Winter Bear" on YouTube. Music by BTS, including their recently released single, "Dynamite," and the 2020 album Map of the Soul: 7, is available on Spotify, Apple Music, and most major streaming platforms.