4 Movies That Aren't Coming To HBO Max When Warner Bros. Drops Their 2021 Movies on the Platform
Basically anything and everything in 2020 is "unprecedented," but come 2021 Warner Bros. will do at least one more move has never been done by a major studio before. They're planning on sending all of their new releases straight to HBO Max upon release, along with sending them to the theater. But there are four big titles that are on a lot of people's minds that aren't a part of that list. 
Warner Bros. announced they're dropping all of their movies on HBO Max the same day they drop in theaters in 2021 
On Dec. 3, Warner Bros. announced that all 17 of their new titles coming out in 2021 will go to HBO Max the same day they come out to theaters, according to Variety. It's a one-year plan, according to WarnerMedia chair and CEO Ann Sarnoff, and will allow whichever movie comes out to stay on HBO Max for one month after its release date.  
"We're living in unprecedented times which call for creative solutions, including this new initiative for the Warner Bros. Pictures Group," she said in a statement. "No one wants films back on the big screen more than we do. We know new content is the lifeblood of theatrical exhibition, but we have to balance this with the reality that most theaters in the U.S. will likely operate at reduced capacity throughout 2021."
She continued to say in the statement that it allows people the option to go to the theaters if possible, but also gives the option to see it from home in areas or situations where going to the movies isn't safe or available. 
"We see it as a win-win for film lovers and exhibitors, and we're extremely grateful to our filmmaking partners for working with us on this innovative response to these circumstances," Sarnoff said. 
The 17 titles coming in 2021 that will be ultimately coming to HBO Max include The Suicide Squad, In The Heights, Space Jam: A New Legacy, Dune, and more. This is all after the studio already announced that Wonder Woman 1984 would be coming to HBO Max on Christmas, which already caused quite a stir. 
These four movies are coming in 2022 and won't be a part of this
Because the COVID-19 pandemic has shut so many things down and pushed a ton of release dates and production schedules back, a lot of movies that were supposed to be released in 2021 aren't. And movies that are still filming in 2020 that were supposed to be done just aren't. 
So movies like The Batman starring Robert Pattinson in the role of Bruce Wayne aren't coming out until 2022 (or late 2021 if they decide to move it up). So it's currently not on the schedule to be released in 2021 and isn't a part of this lineup to come to HBO Max. 
Along with The Batman, another DC standalone film The Flash starring Ezra Miller is coming in 2022 and isn't a part of this rollout. This HBO Max model also doesn't include Aquaman 2 with Jason Mamoa. And lastly, there's Fantastic Beasts 3, which just replaced Johny Depp with Mads Mikkelsen.
Now, with the year the world has had, nothing is guaranteed. And it's possible that if this model does well, Warner Bros. will keep it. But it's possible that if theaters are open by 2022 *knock on wood* then you can go see Pattinson say "I am vengeance" in a room full of people with buttered popcorn and surround sound.  
AMC CEO said this will 'sacrifice' movie theaters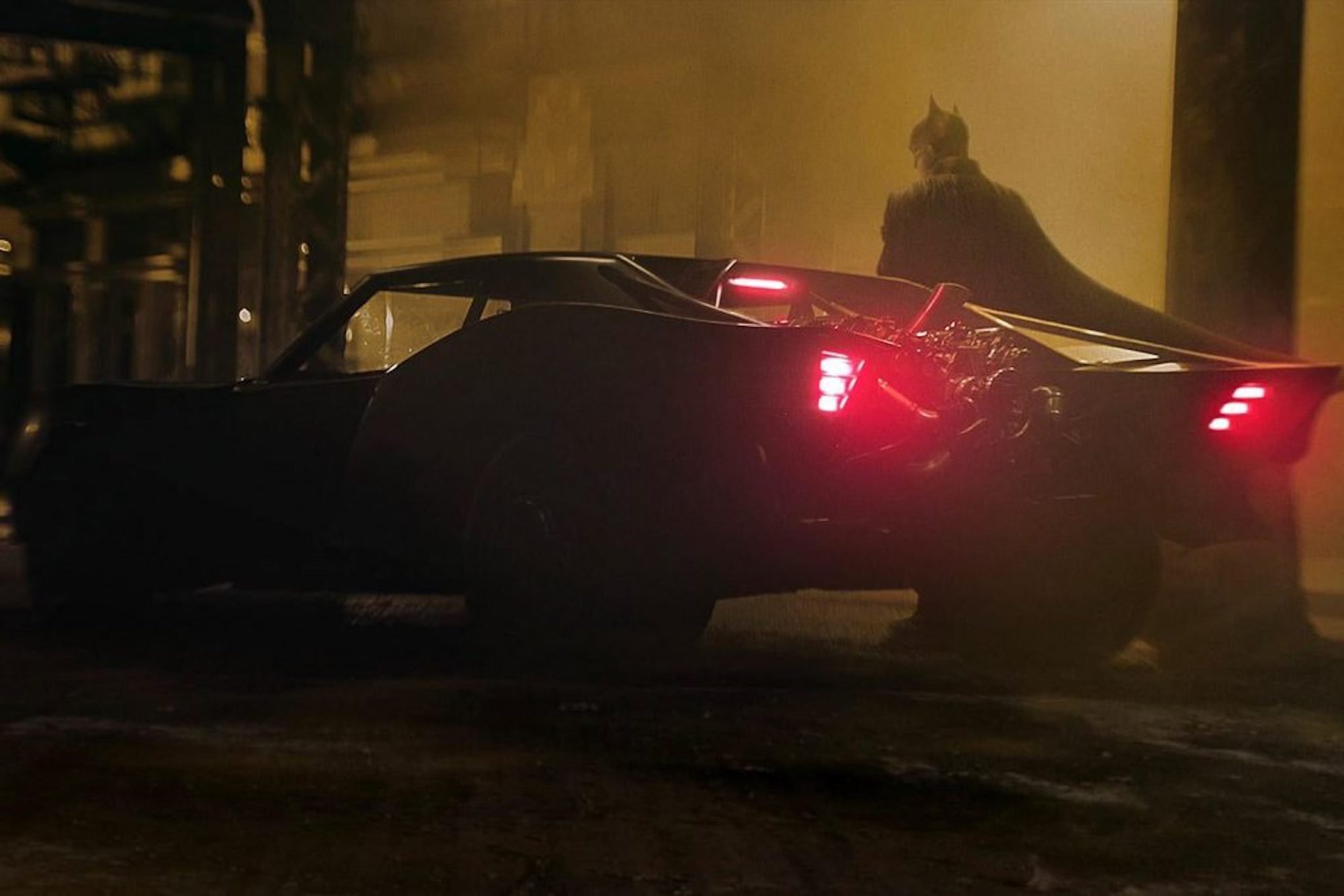 Sending their whole slate of blockbuster movies straight to a streaming platform, along with whatever theaters remain open, is an unprecedented move of course. And it also had some people wondering about the state of movie theaters going forward. Which prompted the head of AMC theaters to say something about the decision as well. 
"Clearly, Warner Media intends to sacrifice a considerable portion of the profitability of its movie studio division, and that of its production partners and filmmakers, to subsidize its HBO Max startup," Adam Aron, CEO and president of AMC Entertainment said in a statement to The Hollywood Reporter. "As for AMC, we will do all in our power to ensure that Warner does not do so at our expense. We will aggressively pursue economic terms that preserve our business."
He noted that vaccines are "right around the corner" and that they had only said prior to this news that they were going to do this for Wonder Woman 1984. It's not clear how AMC or other big cinema companies will take this move going forward, or what the future will look like for movie-going. But the same could be said in March of 2020.
At least audiences have more of a guarantee when it comes to actual release dates this coming year than they did in 2020.