4 Must-Watch K-Dramas to Get New Fans Started
Venturing into the world of Korean dramas can be intimidating. With Korean culture, K-Pop, and Korean cinema increasingly gaining popularity, K-dramas have also benefitted from it. Like any other television show, K-dramas come in many genres: fantasy, horror, crime thrillers, and smoldering romance. With so many dramas to pick from, where do new viewers start? Thankfully, many K-dramas are considered staples and entice viewers with their storylines, main characters, comedy, and a worthwhile romance. Expect to spend late hours into the night getting hooked on the many successful tropes and stories that come to life in K-drama.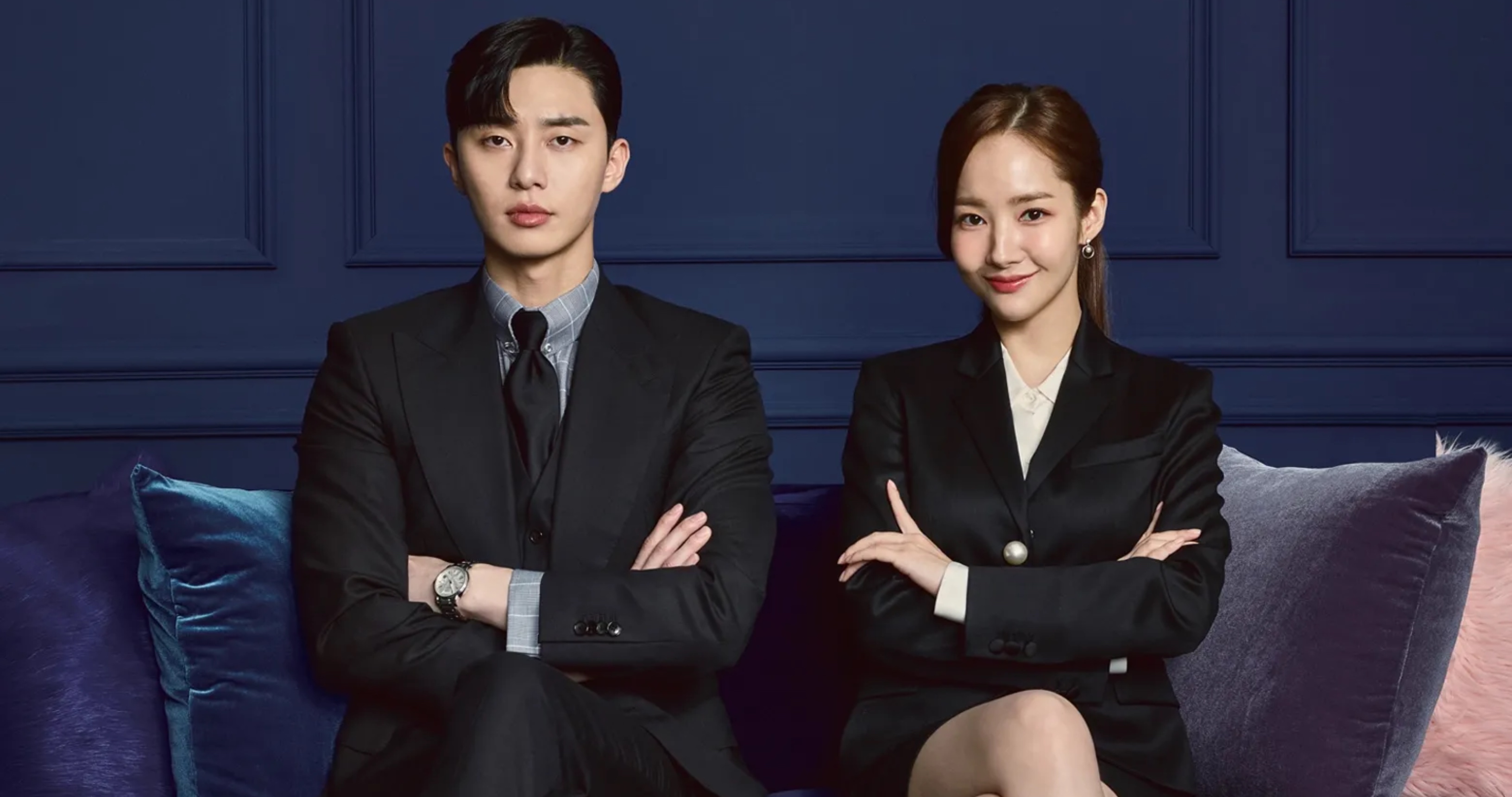 'What's Wrong with Secretary Kim?' Park Seo-Joon's most recognized K-drama
As actor Park Seo-Joon breaks out into Hollywood in the upcoming Marvel movie, The Marvels, he is still one of Korea's most acclaimed actors. Park stared in the lead role as the Vice-chairman of Yumyeong Group, Lee Young-Joon in What's Wrong with Secretary Kim? He co-starred alongside another veteran actor, Park Min-Young, as Kim Mi-So.
Young-Joon's world is turned upside down when his longtime secretary, Mi-So, announces her resignation. The sudden change forces Young-Joon to see Mi-So in a different light. Mi-So is good at her job, too good but realizes it's time to finally start living for herself. To keep Mi-So, Young-Joon tries to become the perfect man for her and woe her. Each character must face their past childhood trauma as they venture into a blush-worthy romance. The K-drama is synonymous for its love story, kiss scenes, and its use of familiar tropes, as explained by Screen Rant.
'Guardian: The Lonely and Great God' is widely known as 'Goblin'
It is unlikely to find a K-drama fan who has not seen or heard about the fantasy-romance Guardian: The Lonely and Great God. The 2017 drama is also known by a much shorter name, Goblin. Unlike other K-dramas, Goblin became a cultural phenomenon in South Korea and even more so for worldwide fans. Many news outlets tag the drama as a must-watch.
Train to Busan actor Gong Yoo stars as Kim Shin. After being framed as a traitor in the Goryeo Dynasty, Kim Shin was cursed to become an immortal goblin. The only way to end his immortality is by finding his bride, who will remove the sword from his chest. Actor Kim Go-Eun plays Ji Eun-Tak, a bubbly high school student whose life becomes intertwined with Kim Shin.
Fans will feel a flurry of emotions from happiness, heartache, and romance. According to Soompi, Gong Yo calls Goblin his most profound role. "The first thing I thought of when I heard 'role of my lifetime' is Goblin. It was a drama that allowed me to show a lot of things. As an actor, I was able to show various things such as seriousness, affection, sentimental sadness, and comedy," said the actor.
'Moon Lovers: Scarlet Heart Ryeo' has an unexpected ending
The 2016 K-drama Moon Lovers: Scarlet Heart Ryeo was considered a failure according to ratings. But, the drama became a staple for fans when it came to the historical romance genre. Based on a Chinese novel, it became well known for its use of a riveting love triangle, time travel, and an ending not often seen in K-dramas.
K-pop idol turned actor, IU, played Go Ha-Jin's role, a 25-year-old woman living in the 21st century. One day she finds herself transported back in time to the year 941 as a woman named Hae Soo. She soon falls in love with the 8th prince but finds herself having feelings for Wang So, played by Lee Joon-Gi. Wan So is the fearsome 4th prince who hides his face behind a mask. As Hae Soo's love triangle gets complicated, she gets entangled in the politics of the palace as the princes' fight for the throne.
'The Heirs' K-drama defined teen romance, bad boys and complicated love
The Heirs, also known as The Inheritors, helped define many tropes often used in K-dramas. Actor Park Shin-Hye plays the female lead as Cha Eun-Sang. Eun-Sang travels to the states to find her sister but crosses paths with Kim Tan, played by Lee Min-Ho. Back in Korea, Eun-Sang has the opportunity to attend an elite and privileged high school.
Eun-Sang struggles to fit in amongst the students from wealthy and well-off parents. Despite being engaged, Tan becomes intrigued by Eun-Sang and develops feelings. His new love interest catches the attention of his former best friend, rival, and school bad boy. Eun-Sang gets caught in the middle of their feud and a slight love triangle. Tan and Eun-Sang must surpass their economic backgrounds for true love.