4 Reasons Kourtney Kardashian Fans Don't Feel Sorry for Scott Disick Amid Her Engagement to Travis Barker
Many Kourtney Kardashian fans don't feel bad for her former partner Scott Disick amid reports that he is upset over the news of her engagement to Travis Barker. Here are some examples of Disick's past behavior that make it hard for fans to sympathize with him.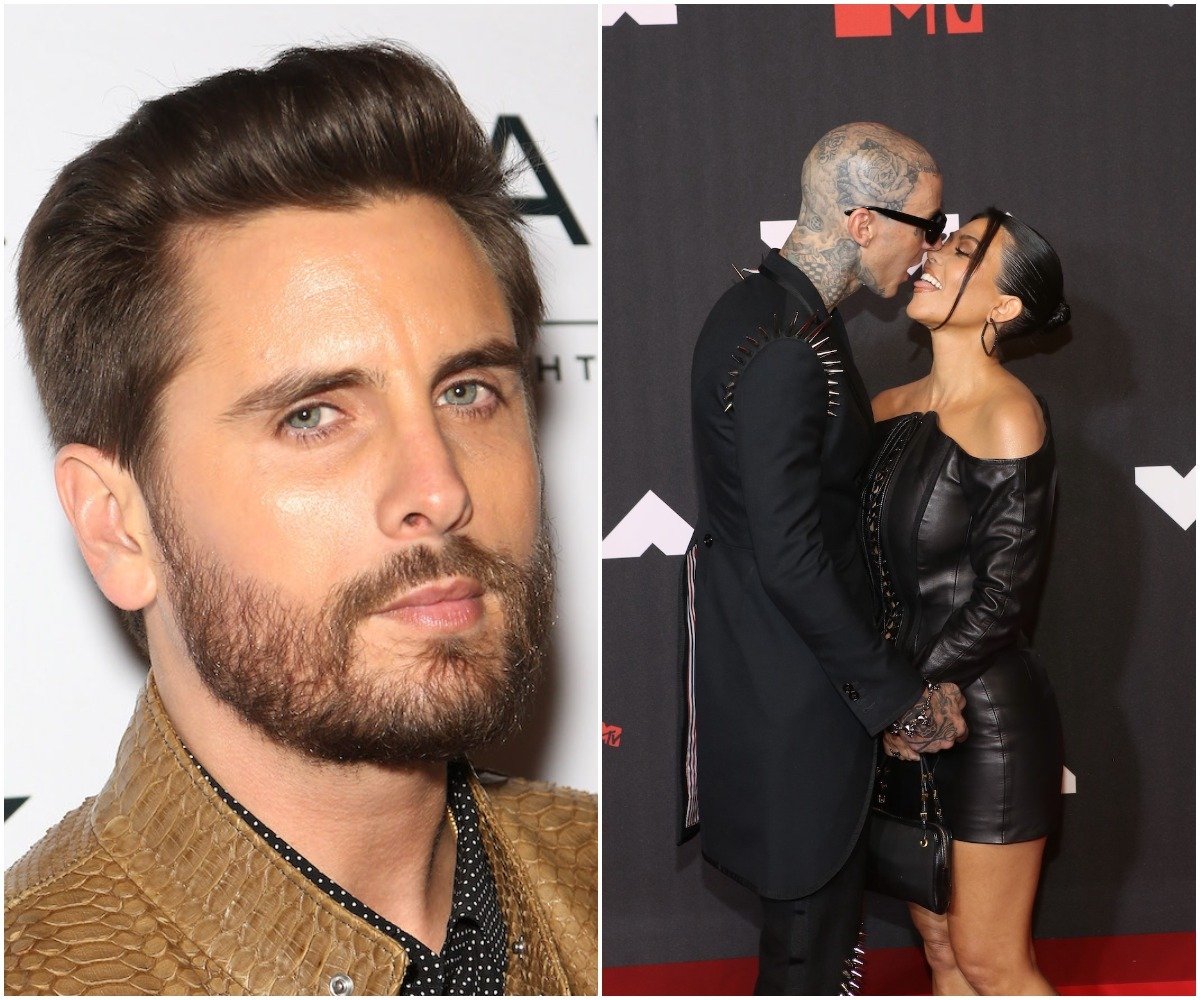 1. Scott Disick allegedly cheated on Kourtney Kardashian multiple times
Fans watched Scott Disick engage in shady behavior while dating Kourtney Kardashian in the early seasons of Keeping Up With the Kardashians. In the pilot episode, Kris Jenner warned her oldest daughter that she had heard rumors about Disick's infidelity, which set the tone for the rest of their years-long on-and-off relationship. 
Kourtney's sisters, Khloé and Kim Kardashian, looked through Disick's phone in a later episode and saw he was texting another woman. In the messages, Disick said he wished he could take a week to visit the woman "and not tell Kourt." 
In another cheating scandal, Disick was spotted getting close to his ex, Chloe Bartoli, while partying on a yacht without Kourtney. 
2. Scott Disick has had several controversial relationships with significantly younger women 
Scott Disick's dating life outside of his romance with Kourtney Kardashian did little to endear him to fans. The reality star has been widely criticized for his relationships with significantly younger women.
After a breakup with Kardashian, Disick dated 19-year-old model Sofia Richie. When they broke up, Disick started dating another teenager, 19-year-old Amelia Hamlin.
While single, Disick has been spotted with a bevy of very young models, many of them Kardashian-Jenner lookalikes or even friends of the two youngest members of the family, Kendall and Kylie Jenner.
3. Scott Disick criticized Kourtney Kardashian's weight after she gave birth to their second child
Fans can't get over an episode of Kourtney & Kim Take Miami in which Scott Disick criticized Kourtney Kardashian's weight shortly after she gave birth to their second child.
Five-foot-tall Kardashian stepped onto a scale and revealed that she weighed 115 pounds. She then told Disick that she probably weighed 95 pounds when she met him, to which he responded (per Us Weekly), "I feel like 93 is the dream. Your body was banging when I first saw you on the beach with that little a–."
Disick continued to make negative remarks about Kardashian's weight until she finally broke down in tears at the end of the episode. "You are so crazy," she told Disick. "I'm trying to do this the healthy way." He replied, "Do it the healthy way, just do it faster."
After facing backlash the night the episode aired, Disick doubled down on his comments by tweeting, "Never realized how upset people get when a person makes a comment about weight."
He followed that up with another tweet that read, "P.s anyone who has to much to say probably had to much to eat. #fata–es."
4. Scott Disick tried to gossip about Kourtney Kardashian to her ex-boyfriend
Another reason fans don't have sympathy for Scott Disick is that he tried to gossip about Kourtney Kardashian with her ex-boyfriend while she was dating Travis Barker. In August 2021, Younes Bendjima, who once dated Kardashian, shared DMs he received from Disick about the mother of his three children.
"Yo is this chick ok!???? Broooo like what is this. In the middle of Italy," Disick wrote to Bendjima, sending a photo of Kardashian and Barker kissing. 
Bendjima responded, "Doesn't matter to me as long as shes happy PS: i ain't your bro." The model posted screenshots of the DMs to his Instagram Stories for the world to see.
RELATED: Fans Are Furious at Kim Kardashian For Telling Them to 'Get Your F—ing A– Up and Work'