420 Day: Snoop Dogg Swapped Out Matthew McConaughey's Movie Prop Weed With 'Real Snoop Weed'
The cultural slang of 420 Day represents celebrations around marijuana. Snoop Dogg has always been a major force in promoting weed as a component of his brand. This includes his entertainment appearances. However, Snoop Dogg once pulled actor Matthew McConaughey into the loop in Harmony Korine's The Beach Bum.
Snoop Dogg and Matthew McConaughey co-starred in 'The Beach Bum'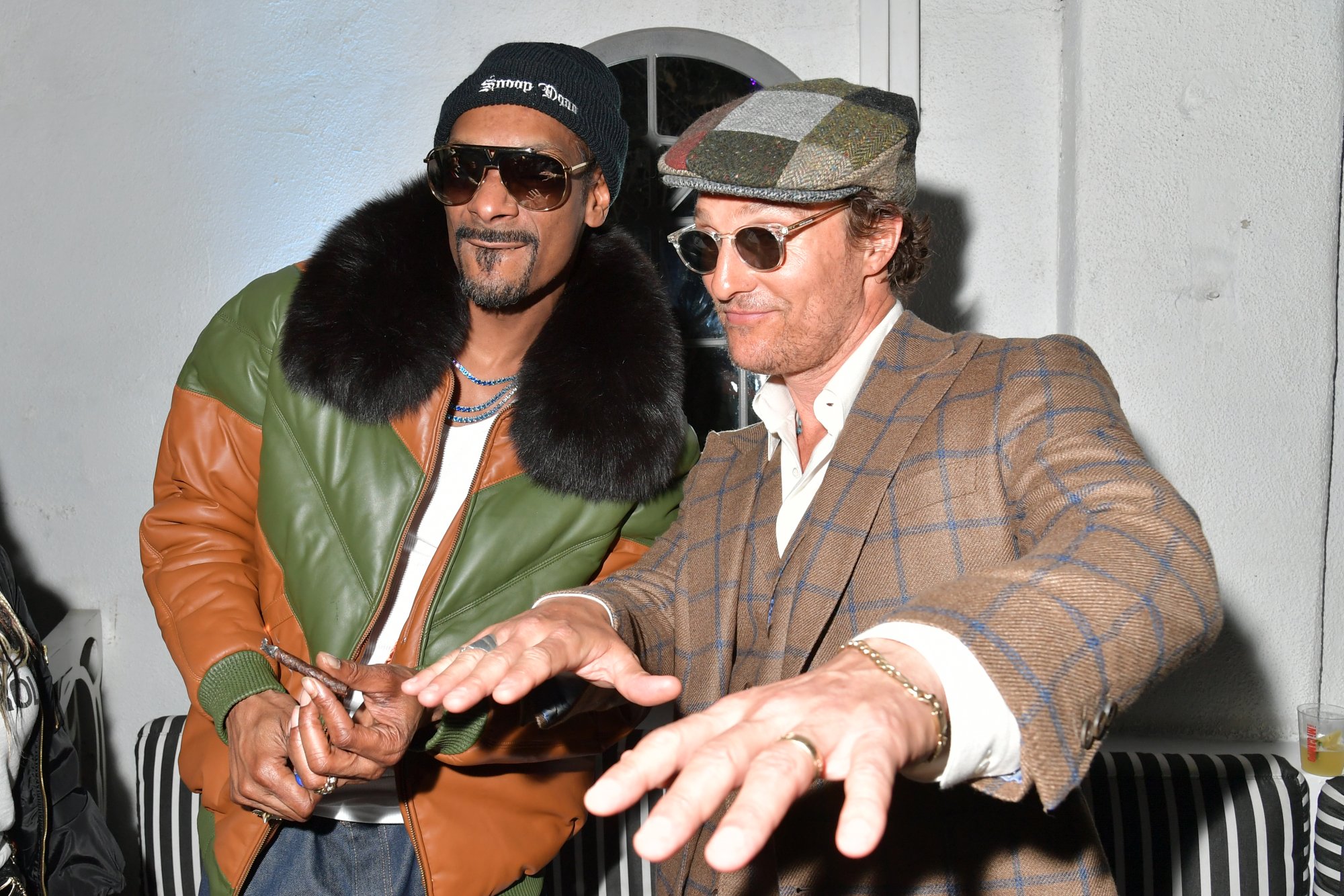 The Beach Bum follows Moondog (McConaughey), who casually floats through life with the love of weed, partying, drinking, and writing. He lives his life on his own terms in Florida, where his wife (Isla Fisher) accepted his lifestyle for a long time. However, everything changes when a tragic accident puts a sudden stop to this status quo.
The promiscuous Moondog tries to put his mind to completing a new novel for the respect of his daughter. However, his wife is engaging in a secret affair with his close friend, Lingerie (Snoop Dogg). Moondog hopes to take all of his life experiences and use them to inspire what he wants to be the "next great American novel."
The Beach Bum also stars Jimmy Buffett, Jonah Hill, Zac Efron, and Martin Lawrence in smaller roles.
Snoop Dogg swapped out Matthew McConaughey's movie prop weed with 'real Snoop weed'
Jimmy Kimmel Live invited McConaughey onto the show to talk about The Beach Bum and working with Snoop Dogg. The singer and actor always celebrates 420 Day, but it's clear that he wanted to bring some of that energy to Korine's set.
McConaughey and Snoop Dogg share a specific scene where a hilarious incident takes place. Moondog visits Lingerie for some "magic weed" that he hopes to use for his frustrating writer's block. McConaughey explained that he went to the prop department before filming to ensure that the weed was fake.
"I went to the prop man to make sure I have the prop weed which is like crushed oregano," McConaughey said. "[During filming], we pass back and forth and all of sudden at the end he goes, 'Yo Moondog, that ain't prop weed, that's Snoop Weed.' I was like, 'Oh you son of a gun.'"
However, McConaughey and Snoop Dogg got a bit out of hand in a way that is more closely associated with 420 Day.
McConaughey concluded: "The next 9 hours were a lot of fun but I don't think we used one word in the English language."
'The Beach Bum' was a box office disappointment
The Beach Bum has an impressive cast and its world premiere was at the South by Southwest Film Festival. Neon acquired Korine's comedy for distribution, even despite mixed reviews from critics. McConaughey earned universal praise for his wonderful performance as Moondog, but the film itself is another story.
Audiences didn't quite connect with The Beach Bum on the big screen. The film was made on a $5 million budget, but it only brought in $4.6 million in worldwide receipts. As a result, analysts declared the movie a box office disappointment.