5 Actors Who Could Best Play Professor McGonagall When 'Harry Potter' Is Finally Rebooted
While rumors surrounding a Harry Potter reboot — via a television show or a movie — surface every so often, all such theories are constantly debunked. Yet, there will surely come a day when Harry Potter, his friends, his formidable foes, and his protective professors return to the screen. 
Considering J.K. Rowling remains ever-invested in all Harry Potter-related content — making changes via Pottermore — as well as producing a Broadway play and writing a screenplay for Fantastic Beasts, she may one day cave to fans' and Warner Bros.' wishes. Not to mention, the money bound to come from such a reboot would be limitless.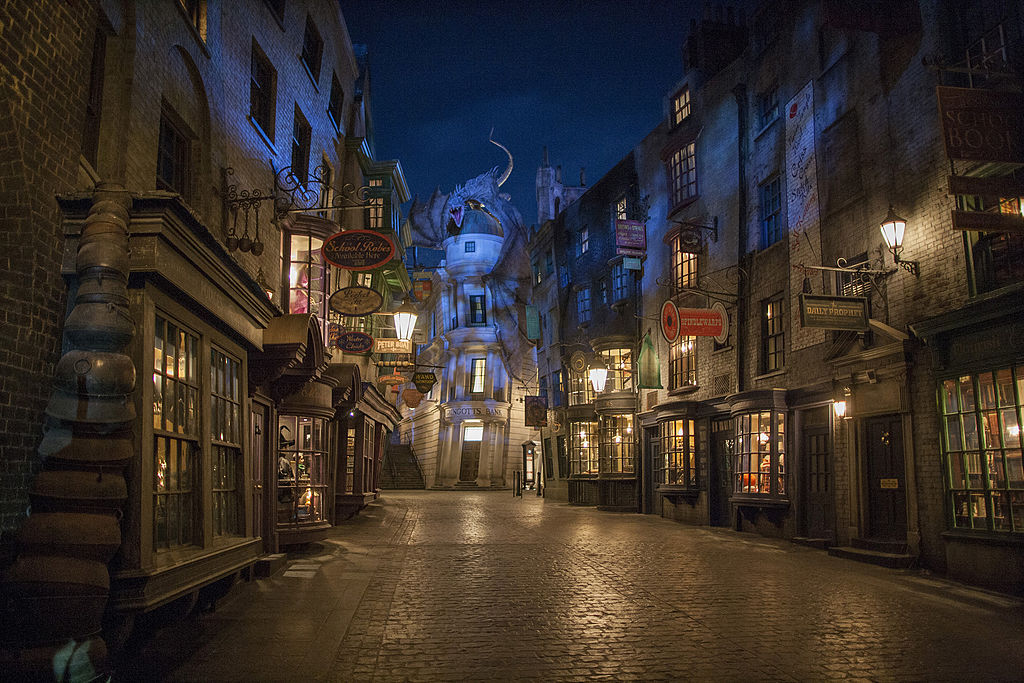 Yet, if Harry Potter ever returned, recasting would be quite the challenge, as certain characters hold a place in our hearts that cannot be undone or rewritten. As for one of those characters, who best could play the protective and fierce, compassionate yet stern, soft-hearted yet brave Professor McGonagall? Below, find five actors who could convincingly climb into the character.
1. Emma Thompson
Emma Thompson already appeared in the Harry Potter franchise as Professor Sybill Trelawney; yet, the role was on the small side and a return to the franchise as McGonagall would be unlikely to cause a stir or remove viewers from the magical world. 
Emma Thompson naturally carries the air of composure and regality needed to take on the role, yet she is also quite goofy by nature. She could bring an extra dose of light-heartedness to the role without detracting from the character's more serious nature. With Nanny McPhee in her portfolio, it's easy to imagine the actress working across from children — keeping them in line, yet grooming them for excellence in tandem. 
2. Viola Davis 
Viola Davis is a one-time Oscar winner and three-time nominee with an undeniable penchant and proclivity for drama and intensity. From Fences and How to Get Away With Murder to Doubt and Widows, Davis is a master of the forget-to-breathe scene; she draws you in and holds your gaze. 
Davis could seamlessly step into McGonagall's deep-seated somberness and sobriety, bringing that side of the character to the forefront, yet with a well-placed smirk and a pinch of bravery, McGonagall's protective and motherly nature would surface too. 
3. Jessica Lange 
Take Jessica Lange's interpretation of Fiona Goode in American Horror Story, yet detract the murderous and mischievous lack of morality – retaining just the confidence and power — and boom, you've got a character who resembles McGonagall in disposition and fortitude.
Jessica Lange looks intimidating, which could work in her favor as the professor who demands attention before, during, and after turning into a cat. She may be on the right side of history, and she may be compassionate, but do not cross her. 
4. Angelina Jolie 
Angelina Jolie may be a bit young to play McGonagall, but she has the look necessary, and she has dabbled in the mystical. Let us not forget that Jolie plays Maleficent, and let us not forget that she has an appearance, a gate, and an attitude that demands attention. 
Jolie would bring McGonagall's fierce side to the surface; what makes McGonagall a Gryffindor could come to light best under Jolie. Jolie could, as she is a bit younger than would be expected, offer a performance that pays homage to the original but slightly reinvents the character to lean further into characteristics that were previously secondary traits. 
5. Meryl Streep 
Did you think for a second this list wouldn't contain Meryl Streep? She's perfect for this part (and every part). Meryl Streep is the right age and the right actress to play the woman who eventually becomes headmaster. 
If Meryl Streep is chosen, the TV show or movie could (arguably) lean further into the friendship between Dumbledore and McGonagall, setting up her future as the woman in charge. She would stand before Harry when Snape attacked, with a quivering yet sure hand, just as Maggie Smith did.
Streep would embody all that is McGonagall, and via an openness to vulnerability — yet an assuredness that does not allow fear to trump conviction — she would pay homage to the original illustration, yet no doubt add the classic Streep mark of identification.