5 Best Eddie Murphy Movies, Ranked
One of the world's most popular entertainers, Eddie Murphy has gone from a stand-up comedian to a bonafide movie star worth hundreds of millions of dollars. Since launching his career on Saturday Night Live in the early '80s, he's delivered a number of great performances in all kinds of films — from family-friendly movies to dramas. He has a certain charm and talent that keeps viewers engaged and churning out to see his projects. But when it comes down to it, these five are the best Eddie Murphy movies of all time.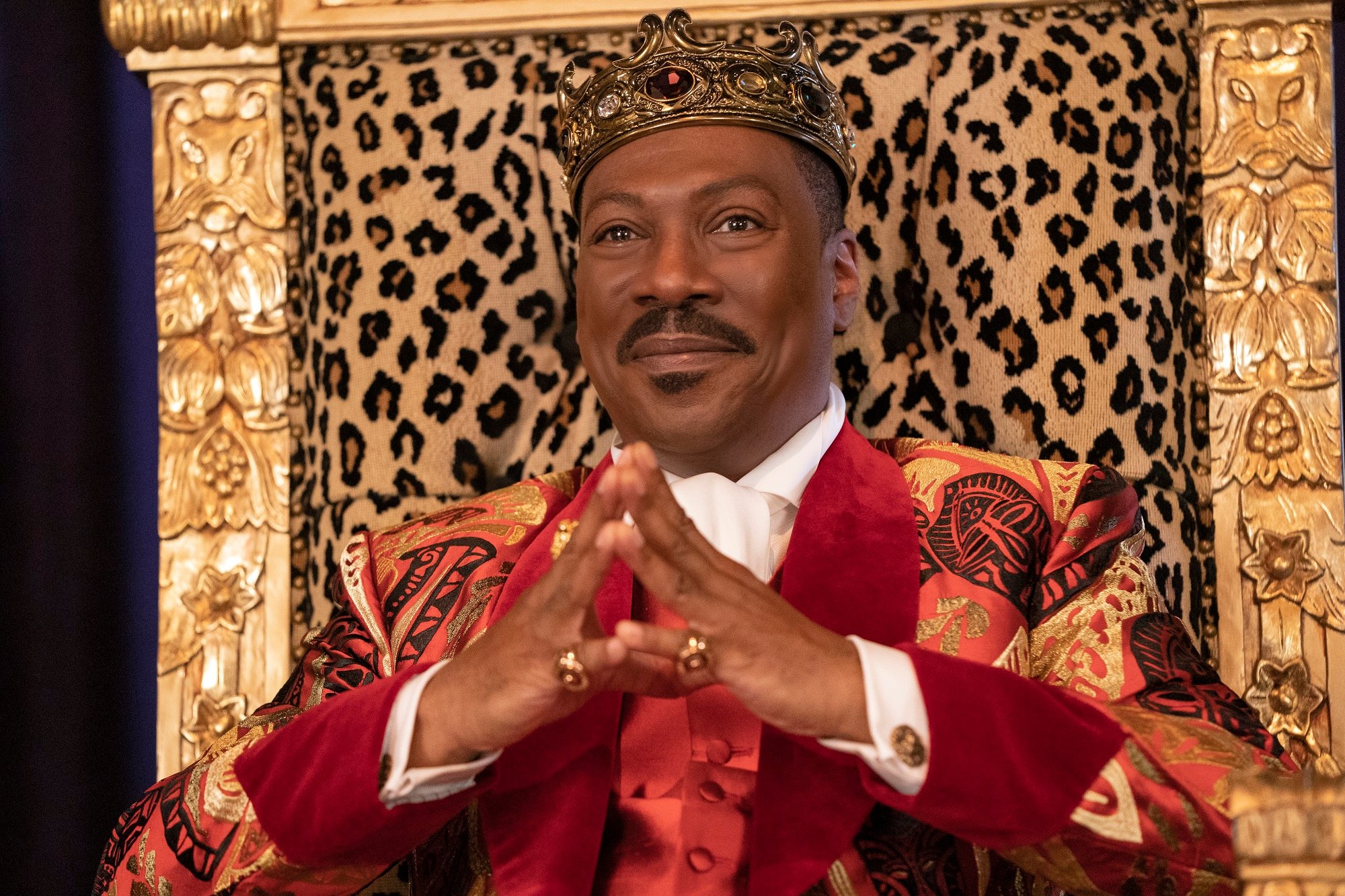 5. '48 Hrs.'
The first movie of his career, 48 Hrs. is a 1982 buddy cop action comedy featuring Murphy as Reggie Hammond, a former police officer incarcerated for robbery. Nick Nolte co-stars as officer Jack Cates, who springs Hammond out of jail so that he can help assist Cates in the search for Hammond's former partner. The unlikely duo makes for an interesting pair, which helped this movie become the smash that it is.
In addition to earning critical acclaim and over $70 million worldwide, 48 Hrs. is credited for creating the buddy cop genre that now includes movies such as Rush Hour and Bad Boys. IMDb ranks it as Murphy's fifth-best movie, based on website ratings.
RELATED: Eddie Murphy Once Said This '80s Movie Had 'The Best Script I've Ever Read'
4. 'Coming to America'
Released in 1988, Coming to America sees Murphy take on the role of Akeem Joffer, the prince of the fictional African country Zamunda. Searching for his true love, Prince Akeem travels to the United States and goes undercover in hopes that he'll be able to find a partner who loves him for him.
Coming to America was not only a big success — grossing over $288 million — but it also spawned a hotly anticipated sequel set to release in March 2021.
3. 'Beverly Hills Cop'
Another police drama, Beverly Hills Cop focuses on Axel Foley (Murphy), a rebellious cop who leaves his home in Detroit and heads to California to solve the murder of his best friend. Like the others, this movie was also met with critical and commercial success after its 1984 premiere, drawing over $200 million at the box office and rave reviews from critics.
RELATED: 'Beverly Hills Cop': How Much Are the Stars Worth Today?
2. 'Trading Places'
Trading Places isn't one of the Murphy movies you hear about all the time — like The Nutty Professor or Dr. Dolitte, but it's still great nonetheless. It's a 1984 film in which Murphy plays Billy Ray Valentine, a street con artist who switches positions with a successful businessman as part of a bet. The film grossed over $90 million globally and was met with praise for its plot, performances, and character dynamic.
1. 'Shrek'
Shrek is a 2001 animated film following a reclusive, grumpy ogre of the same name. When the evil Lord Farquaad banishes a bunch of annoying creatures to his swamp, Shrek goes on a journey with a donkey (Murphy) to convince Lord Farquaad to remove them, during which he falls for a princess. A critical and commercial success, Shrek grossed over $480 at the global box office.