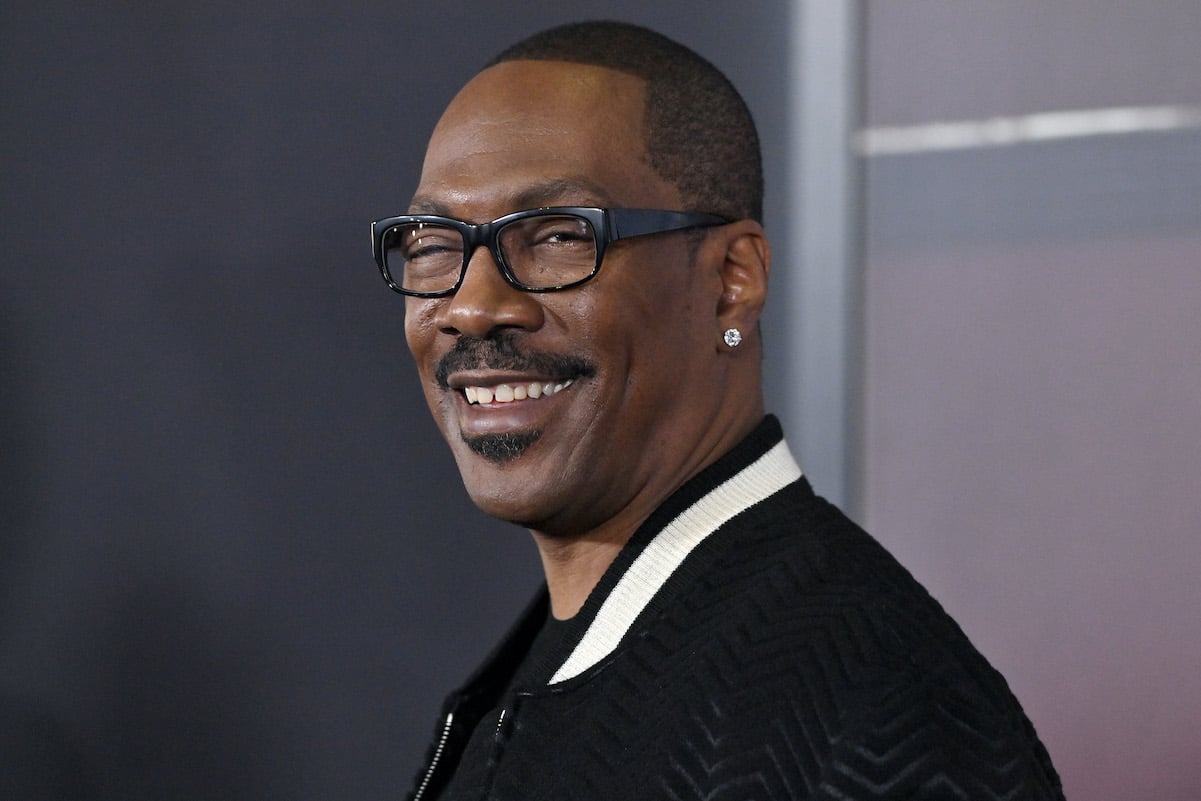 Eddie Murphy
Eddie Murphy is an American actor, comedian, producer, writer, and singer. He is famous for his stint on Saturday Night Live, standup comedy shows, and lead roles in box-office hits Beverly Hills Cop and Shrek.
The multi-hyphenate has racked up more than 70 acting credits since joining the SNL cast in 1980. Along with the wildly successful Beverly Hills Cop and Shrek franchises, his most popular movies include Coming to America, Dr. Dolittle, The Haunted Mansion, Mulan, The Nutty Professor, and Trading Places.
In addition, his two standup comedy specials — Delirious and Raw — are must-watch fare for fans. He even released a pop song, "Party All the Time," that peaked at number two on the Billboard Hot 100 Singles Chart.
Murphy has also earned numerous honors, including a Golden Globe and a Screen Actors Guild Award for best supporting actor in the 2007 film Dream Girls and a Primetime Emmy Award for guest-hosting SNL in 2020. 
---
Full name: Edward Regan Murphy
Born: April 3, 1961
Hometown: Brooklyn, New York, New York
Height: 5'9″
Net worth: $200 million
Fiancée: Paige Butcher (2012-)
Spouse: Nicole Mitchell (m. 1993-2006)
Children: Max Charles Murphy, Izzy Oona Murphy, Angel Iris Murphy Brown, Bella Zahra Murphy, Zola Ivy Murphy, Shayne Audra Murphy, Miles Mitchell Murphy, Christian Murphy, Bria Murphy, Eric Murphy
Top movies: 48 Hrs., Beverly Hills Cop, Beverly Hills Cop II, Coming to America, Dr. Dolittle, The Haunted Mansion, Mulan, The Nutty Professor, Shrek, Shrek II, Shrek Ever After, Shrek the Third, Trading Places
---
Featured Articles:
Eddie Murphy: The Sci-Fi Movie That Ruined His Career
---
Eddie Murphy Owns His Own Island in The Bahamas That He Snagged for $15 Million
---
How Eddie Murphy Feels About His Hit Single 'Party All the Time'
---
5 Best Eddie Murphy Movies, Ranked
---
Follow Eddie Murphy on Facebook.
Read more about Eddie Murphy's career, personal life, and latest projects: