5 Best Netflix Comedy Specials From Female Comedians
In addition to being an excellent platform for streaming TV shows and films, Netflix has made itself a standout among streaming platforms.
In addition to being an excellent platform for streaming TV shows and films, Netflix has made itself a standout among streaming platforms for its top-notch original stand up comedy specials. Tapping into a long-running entertainment tradition, Netflix has hosted specials from huge names in comedy like Dave Chappelle and Jeff Dunham. 
If you are looking to get in some laughs — and probably some thought-provoking social commentary on the side — check out these five amazing Netflix comedy specials from female comedians. 
1. Hannah Gadsby: 'Nanette'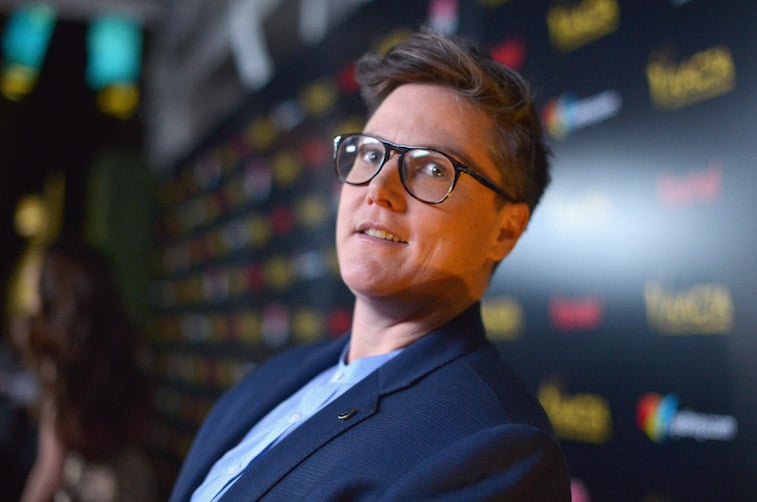 Earning herself an absolutely stunning 100% fresh rating from Rotten Tomatoes — a real feat for a stand-up comedy special where audience reception is often torn — Hannah Gadsby's performance in Nanette is sensational.
Gadsby comes out swinging and is unafraid to tackle the hard issues of the day, offering biting social commentary on sexual harassment and gender disparities. Along the way, she is bracingly honest and open about her own life, making her stand up special endearing as well as searing. 
If you've already seen Nanette — as millions of people have — then you'll be delighted to know that Gadsby has released a new special called Douglas. It's also available on Netflix. 
2. Chelsea Peretti: 'One of the Greats'
Best known for her performance on the NBC hit series Brooklyn Nine-Nine, Chelsea Peretti offers Netflix viewers 74 minutes of laugh-filled fun with her special One of the Greats.
She takes an innovative approach to the stand-up genre that includes getting heckled by a picture of herself from childhood, a move that could have come across as nonsensical but instead helped launch her show to another 100% fresh rating on the Rotten Tomatoes scale. The wife of famed director Jordan Peele, Peretti shows that innovative approaches to entertainment are something the pair have in common. 
3. Wanda Sykes: 'Not Normal'
A legend in the stand-up comedy world, Sykes' inclusion in the Netflix originals helped lend credibility to the platform's comedic reputation. In her special Not Normal, she offers her signature style with a new perspective.
As one would expect from a comedian who has never shied away from the political or current events, Sykes takes her shots at politicians including Donald Trump. She also turns her biting sense of humor on herself, considering the impacts of aging and what her next phase of life is going to look like in a way that will resonate with viewers who may be looking at the downhill slope of middle age themselves.
She may be a long way from her heyday as an Alpha Kappa Alpha sorority girl, but Sykes' Netflix special proves she's still got it. 
4. Michelle Wolf: 'The Joke Show' 
Michelle Wolf leans all the way into controversial topics. Her performance at the White House Correspondents' Dinner in 2018 caused such a stir that a comedian wasn't even invited to give the address the next year.
Many people got to know the outspoken comedian through her appearance as a correspondent on The Daily Show, and the Netflix special The Joke Show allows her more time and space to showcase her own unique style. 
According to Rotten Tomatoes, critics have expressed keen appreciation for Wolf's ability to hone a joke and deliver it perfectly, and this special provides an ideal outlet for the talent.
5. Ali Wong: 'Baby Cobra'
Ali Wong has had a forceful and impressive presence on Netflix, and that includes her widely well-acclaimed rom-com Always Be My Maybe (which had a delightful Keanu Reeves cameo).
In her stand-up special Baby Cobra, Wong stands on the stage visibly pregnant, and there's something striking about the way that she owns sexual jokes and riffs on the brutally honest (and just plain brutal) parts of pregnancy.
Many critics commented on the physicality of her performance, punctuated by her protruding belly. The sharp jokes land well, and it earned the comedian a 100% fresh on the Rotten Tomatoes scale.