5 Broadway Shows That Are Based on Movies
Broadway shows are truly magical and can tell a story so well. While many are original stories, many also came from movies you already know and love.
A lot of times, the best musical songs on Broadway go on to make some of the best movies. From Phantom of the Opera to West Side Story, many of the movie musicals we know today once started off on the Great White Way. However, every now and then, especially more recently, musicals popping up on Broadway came from original movies. Sometimes the movies are musicals but others are brand new musicals based on a regular movie with no singing involved. Here are five Broadway musicals based on movies.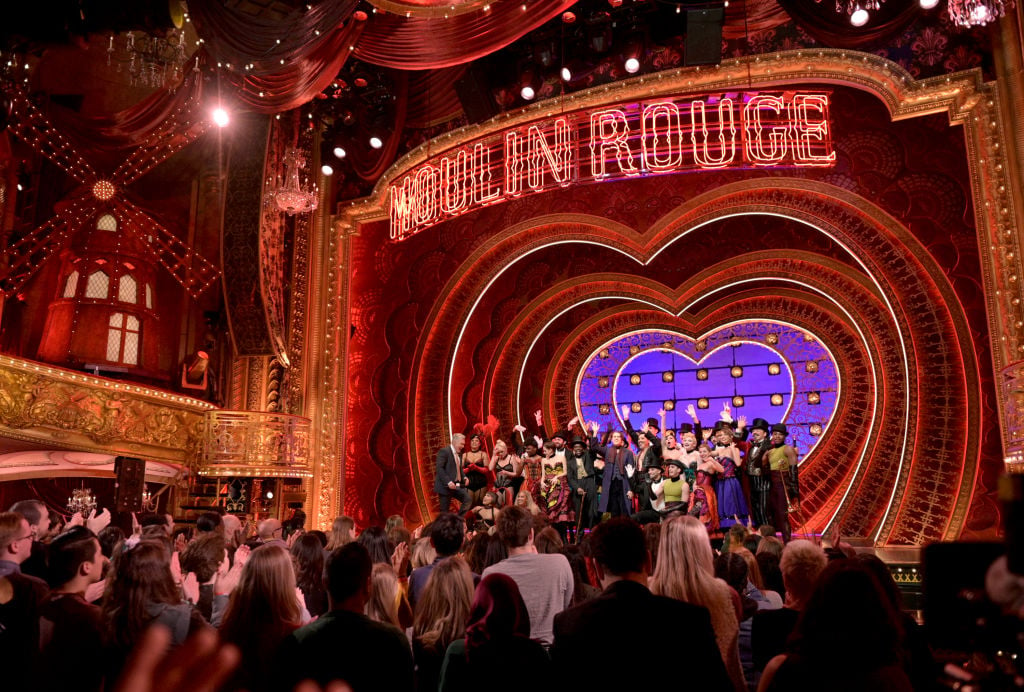 1. Moulin Rouge! 
Starting off the list, there's Moulin Rouge. The movie it's based on is a beloved, original musical from 2001 starring Nicole Kidman and Ewan McGregor in the lead roles. While there's only one original song in it, it mixed several popular songs in new, imaginative ways to create the perfect dialogue and story about tragic love. The Broadway musical follows the same storyline but adds more recent songs too from Katy Perry to Britney Spears. The set is magnificent and the tribute to the original film is deeply felt.
2. Heathers the Musical
The 1980s black comedy about Veronica in a sea of hateful Heathers actually makes a pretty good musical. The story follows Veronica, a girl picked up by the Heathers' clique and forced to do their bidding, although she rather likes it. The new bad boy, J.D., catches her eye and the two go on a little killing spree. Not really at the hands of Veronica, but she's along for the ride until she can convince J.D. to stop. The musical adds all-new songs to tell the story, and it is worth a listen.
3. Legally Blonde
Elle Woods might be one of the most famous blondes to ever exist. Originally played by Reese Witherspoon, this musical also adds songs into a non-musical movie and captures the heart of Elle perfectly. From her sorority house to Harvard, there's a song for everything. 
4. Mean Girls
The last non-musical movie on this list is Mean Girls. Originally starring Lindsay Lohan, Rachel McAdams, Tina Fey, and Amanda Seyfried, the story was about Cady Herron having to fit in a suburban high school after living in Africa. Not only is there culture shock, but Cady has been thrown into a whole new animal kingdom. The Broadway show really adds onto that and gives solos to many of the characters like Janis, Karen, and of course the two main leads, Cady and Regina George.  
5. Anastasia 
Finally, Anastasia rounds out this list. While you could easily add all the Disney productions, because they were all original films, Anastasia isn't. Anya is often mistaken as a Disney princess, however, she's not. The movie was such a big hit, though, that it makes sense why some might get them confused. The Broadway musical tells the same story of Anya, the orphan who thinks her family is waiting for her in Paris only to find that she's the long-lost Duchess of Russia, Anastasia Romanoff. The stage production has of your favorite songs, including a couple of new ones too.