5 Easy, Crowd-Pleasing Super Bowl Recipes From Food Network Star Sunny Anderson
Make your Super Bowl party a winner with these quick, easy, and delicious recipes from Food Network star Sunny Anderson.
If you're throwing a game-day bash this Super Bowl Sunday or have been tasked with bringing a dish to one, Food Network star Sunny Anderson has easy, crowd-pleasing dishes for you to choose from. And dessert is included!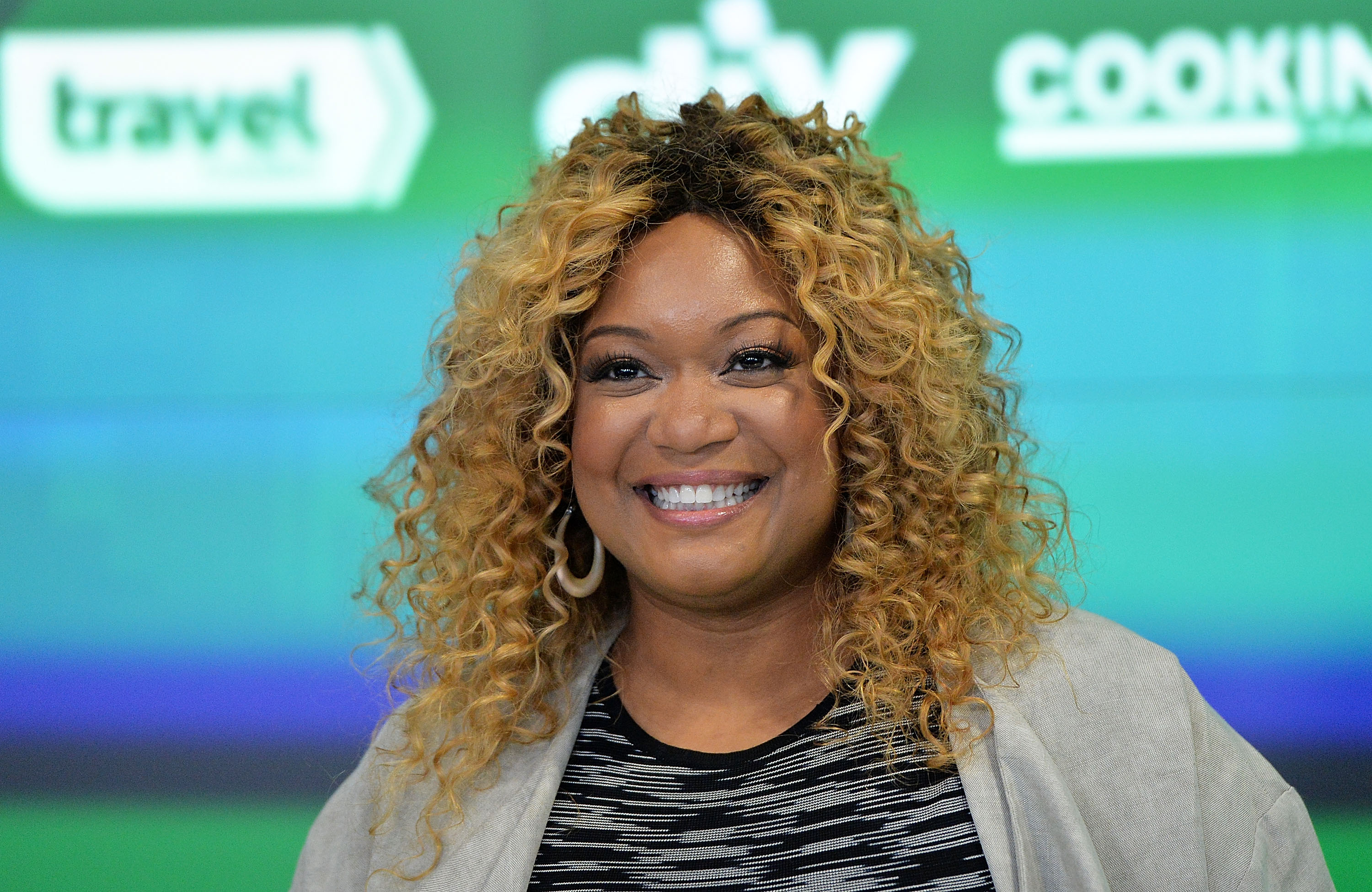 Sunny's Hot Chicken Wings were her 1st Food Network recipe
"There's just something to me about burning my tongue off that I love," Anderson says of these hot wings in a Food Network video (see below). "There are a lot of things I make that are spicy, but this recipe is really special to me because it's the first thing I ever made on Food Network."
Anderson's wings recipe is not for the faint of heart: it calls for a teaspoon of cayenne pepper and an entire cup of hot sauce. Food Network reviewers were stoked by her fiery appetizer recipe and some felt the sauce could've been even spicier.
"These were fantastic, especially with the blue cheese dipping sauce. I thought they were going to be hotter though," one home cook wrote on the network's site.
Another said, "Made these for our Super Bowl party and everyone devoured them."
Get the full recipe, video, and reviews on Food Network's site.
Sunny Anderson's Meaty Cheesy Casserole Sliders are made with sliced roast beef
These sliders are delicious little bundles of cheesy, meaty goodness, starring roast beef, provolone cheese, and Anderson's own chipotle mayonnaise. And they'll disappear quickly at your Super Bowl gathering, as reviewers reported.
Home cooks wrote on Food Network's site, "I made these tonight, almost the recipe as written, for a Super Bowl party.  It turned out great and the recipe was requested," and "OMG, amazing you have to make these. Great Super Bowl food!"
Visit Food Network's site for the full recipe, video, and reviews.
Anderson's Spicy Mac and Cheese is one of her highest-rated recipes on Food Network's site
Her zippy mac and cheese recipe has over 300 five-star ratings on Food Network's site. The co-host of The Kitchen puts her own twist on this classic casserole and it's just as creamy and decadent as the original.
"Everyone devoured this during the Super Bowl with no seconds to be had. Super creamy and tasty," one reviewer wrote. Another added, "I have been making this dish for over two years for every Football game and Dinner party. I would not change a thing!!"
Find the full recipe, video, and reviews on Food Network's site.
Sunny's German Chocolate Cake Cookies will satisfy chocolate cravings
According to Anderson, German Chocolate cake isn't German at all, as she told Rachael Ray (video below).
"It's the guy who made it, his name is German," she said. "His name is Sam German! They just named it after him."
Aside from the cake's origin, the Food Network star's chocolaty treats are super easy to make.
"So delicious! Super quick and easy," one fan wrote on the food programming site. And another home cook added, "Super rich and super delicious. A new favorite!"
Get this complete recipe, video, and reviews on Food Network's site.
Red Velvet Swirl Brownies are based on Anderson's favorite cake
"Let me tell you about red velvet and me," Anderson says on her Food Network video for this recipe. "It is my favorite cake."
One teaspoon of vinegar, she said, intensifies the deep red color in the dessert. Plus, a cream cheese layer with sugar and vanilla adds creaminess to the recipe.
Reviewers loved Anderson's dessert, writing, "AMAZING! Absolutely fell in love with these," and "Easy and delicious brownies. Great flavor without being overpowering."
Find the full recipe, video, and reviews on Food Network's site.