5 Famous Hollywood Couples Who Are the Same Age
While Hollywood is known for significant age differences between its star-studded couples — George and Amal Clooney, Ryan Reynolds and Blake Lively, Ellen DeGeneres and Portia de Rossi — certain couples remain very close in age. Several Hollywood couples were born in the same year, often months (or even just weeks apart). Below, find five famous couples who are the same age.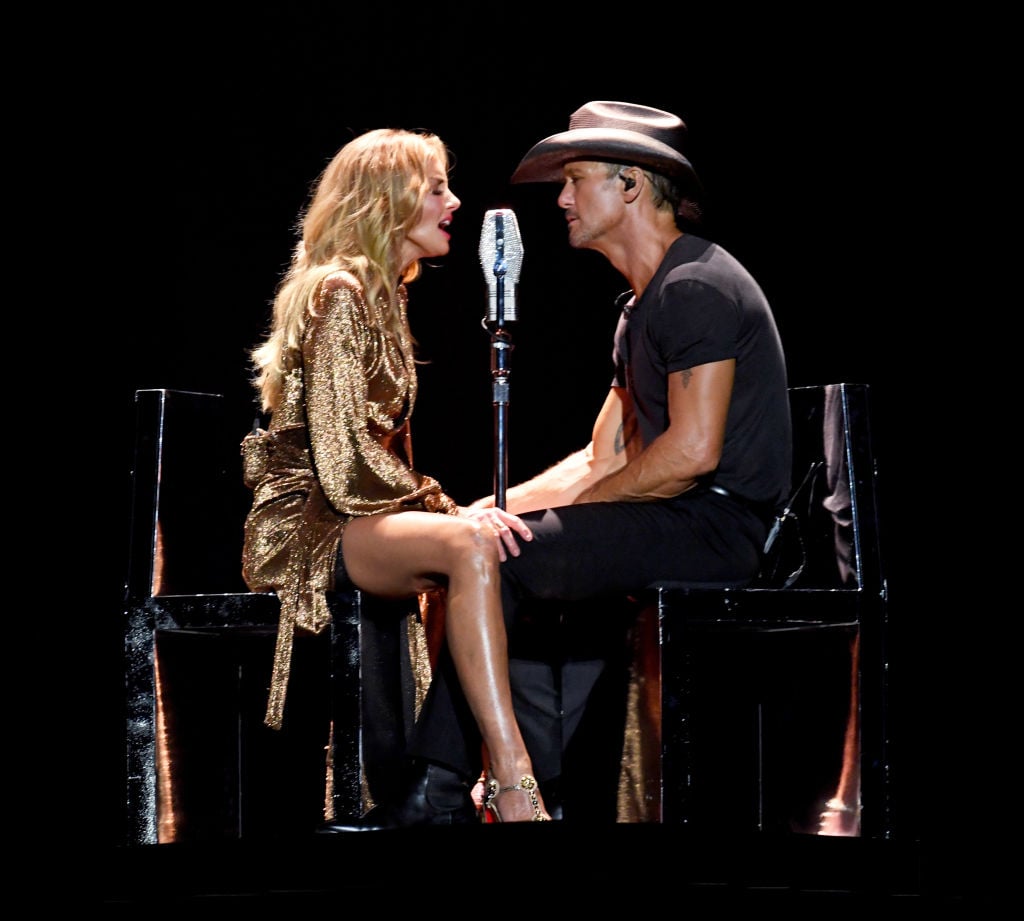 1. Margot Robbie and Tom Ackerley 
Margot Robbie and Tom Ackerley wed in 2016. The former is an actress best known for I, Tonya, Once Upon a Time in Hollywood, Birds of Prey, and more. Ackerley is an assistant director and producer who worked on I, Tonya, The Brothers Grimsby, and The Last Days on Mars.  
Robbie was born in July of 1990, while Ackerley was born in January of the same year, making the two both 29 years old; Ackerley is a mere six months older than the love of his life. Here's to hoping that as the two continue to progress through Hollywood, they work on future projects together, as I, Tonya was acclaimed by critics and audiences alike. 
2. Tim McGraw and Faith Hill 
Tim McGraw is an American singer, actor, and record producer with 15 studio albums, ten of which have reached number one on the Top Country Album charts. He's one of the most famous musicians in the country space (if not in general). 
Faith Hill is also an American singer and record producer, and one of the most popular female country artists of all time. In short, a love of country music likely brought these two together. Hill has sold over 40 million albums worldwide. Both Faith Hill and Tim McGraw are 52 years old; McGraw was born in May of 1967, while Hill was born in September.
3. Cobie Smulders and Taran Killam 
Cobie Smulders is best known for her role in How I Met Your Mother, yet is also remembered for playing Maria Hill in Marvel's Infinity Saga. Killam is an American actor, comedian, and writer. He is best known for his work on The Amanda Show, Wild n' Out, Mad TV, and more. 
Smulders and Killam were both born in April of 1982. Killam was born on the 1st and Smulders was born on the 3rd, making the two lovebirds only two days apart in age! It doesn't get much closer than that.
4. Kelly Ripa and Mark Consuelos 
Kelly Ripa — best known for hosting Live With Kelly and Ryan — was born in 1970, making her 49 years old. On the other hand, Mark Consuelos was born in 1971. While the two were born in different years — and Consuelos is currently 50, while Ripa is 49 — for a large majority of each calendar year, the two are the same age. 
Consuelos and Ripa now have three children together — Lola Consuelos, Joaquin Antonio Consuelos, and Michael Joseph Conseulos, and they seem to be one of Hollywood's most beloved couples, as they have stood the test of time in an industry where marriages don't always last. 
5. Lauren Prepon and Ben Foster 
Lauren Prepon and Ben Foster are both 39 years old. Prepon was born in March of 1980, while Foster was born in October of the same year. Prepon is best known for her recurring role in Orange Is the New Black and That '70s Show. However, she has also appeared in The Hero and The Girl on the Train. Ben Foster is also an American actor, known for his roles in Hell or High Water, Leave No Trace, Galveston, and more. The two married in 2018.