5 Halloween Disney Channel Original Movies on Disney+ That Will Make You Scream With Nostalgia
Spooky season is in full swing, with Halloween coming up at the end of the week. There's only one feeling that's better than sitting down to watch a horror movie during the month of October. And that's reminiscing about the movies that got you into the Halloween spirit as a kid. 
There's something about the Disney Channel Original Movies (DCOMs, if you will) of our youth that either scared us silly or gave us life-long classics. And now a few of them are available on Disney+.
'Phantom of the Megaplex'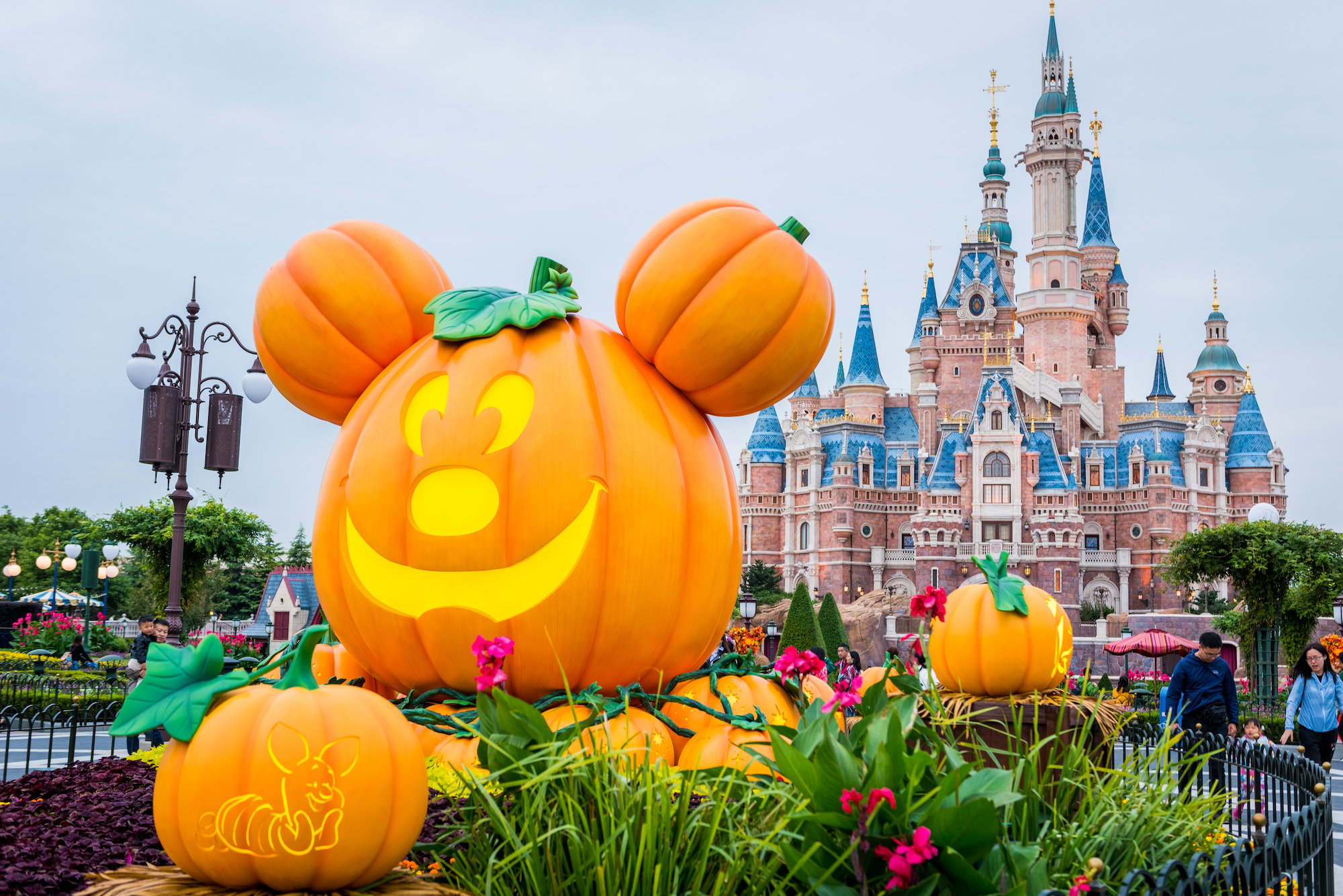 Remember movie theaters? Yeah, it's been a minute since cinemas were a (safe) thing in the United States. But if you want a trip down memory lane in more ways than one, watch Phantom of the Megaplex. It doesn't follow a similar premise to the Phantom of the Opera, other than the fact that the megaplex is haunted (allegedly). The 2000 DCOM follows a group of teens who work at the cinema at the opening premiere of a big movie. Mickey Rooney plays Movie Mason, whose family owned the original theater that stood on the ground that the "state of the art" megaplex is on now. It's fun and, of course, has a wicked "Phantom" theme song.
'Twitches' and 'Twitches Too'
You can't have a Halloween season without a viewing of Twitches and its sequel, Twitches Too. The first movie follows twins separated at birth, played as adults by Tia Mowry and Tamera Mowry, who come from the kingdom of Coventry. They're witches, but don't find that out until their 21st birthdays. 
All the Halloweentown you need
Halloweentown started this classic franchise of films starring Kimberly J. Brown and Debbie Reynolds as witches in the Cromwell family. Marnie's mom kept their witchy lineage from the kids and the first movie is all about trying to reconnect with their roots in Halloweentown. But, of course, what really happens is that they uncover a plot to suck the life out of different Halloweentown citizens. The rest of the movies are just as classic, showing Marnie and friends go through Kalabar's revenge and high school. 
'Mom's Got a Date with a Vampire'
Definitely, a slept-on classic, Mom's Got a Date with a Vampire is another banger DCOM from 2000. The Hansen kids are desperate to get their mom out of their hair so they are ecstatic when she meets a suave guy at the supermarket. Little do they know, he's a vampire. In just one night, they realize their mistake and try to save her from being his next meal. Truly, Disney Channel Halloween movies at its finest. 
'Don't Look Under the Bed'
Coming in last but certainly not least, Don't Look Under the Bed is probably the DCOM that gave you nightmares as a child. It came out in 1999 and was definitely a bit scary for a Disney Channel movie. It focused on Frances, a really smart girl going into high school a year early. There's a Boogeyman framing her for pranks in the neighborhood and it turns into this adventure that culminates in a secret world under — you guessed it — her bed. Again, really unnerving imagery for kids (at times) but the ending and meaning are really heartfelt.