5 Iconic 'Friends' Jokes the Reunion Special Must Reference
Fans have been waiting for ages for a Friends reunion special to bring together our beloved Central Perk frequenters. Despite all the objective improbabilities — affording rent in NYC while barely working and finding time to hang mid-day during the week — the show climbed into our hearts and never left. From Joey's charming idiocracy and Rachel and Ross's on-again-off-again romance to Monica's perfectionism and Chandler's use of humor to escape discomfort, each character offered up a quirk or a dynamic. Each character brought omething that made the show the cultural phenomenon it became.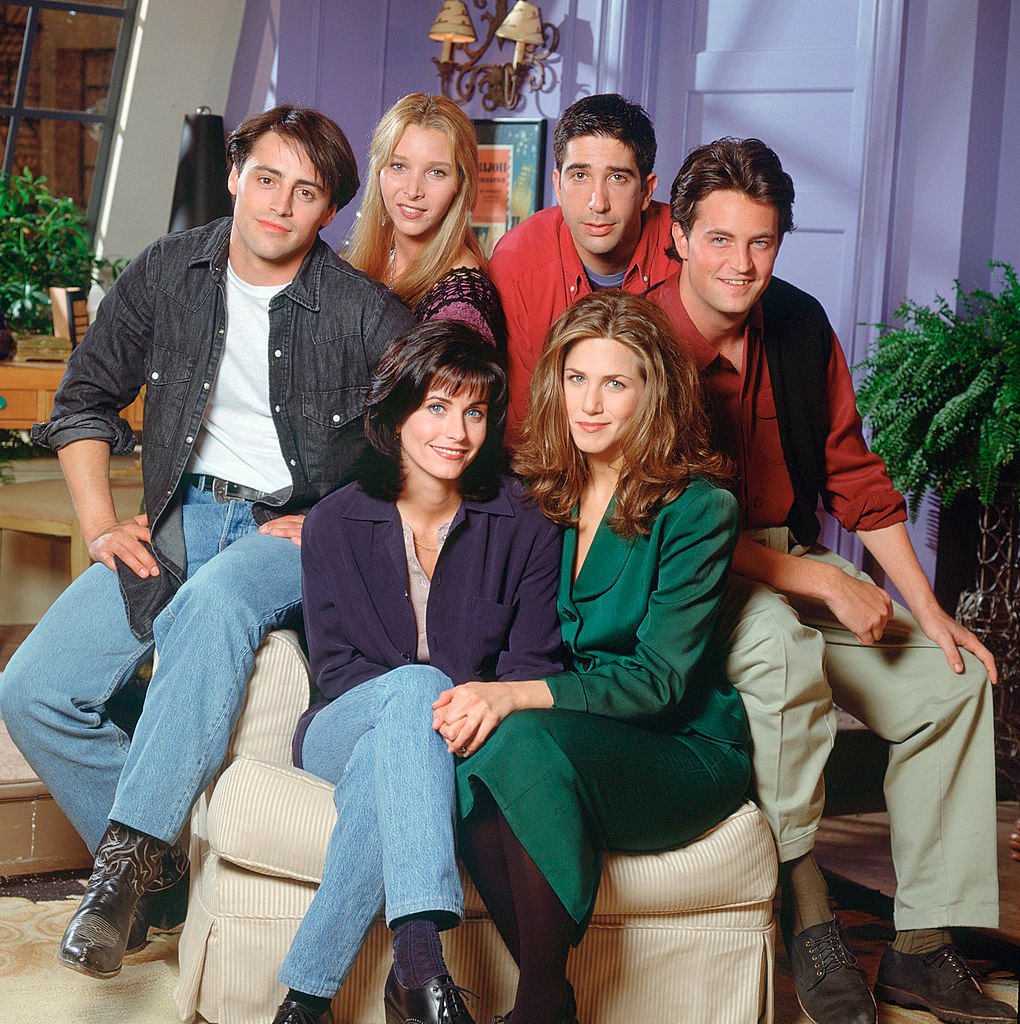 When it comes to the upcoming reunion special that will stream on HBO Max, the writers must strike a proper balance of familiarity and originality; meaning, if the special does not send us down memory lane — laughing at all the shenanigans our friends got into — it may fail to rise to expectations. Below, find five jokes (or moments) that must be alluded to for a Friends reunion special to trigger that side-smirk and a heartfelt chuckle. 
5. Oh. My. God. (Janice) 
While Janice (Maggie Wheeler)  may not be present in the Friends reunion special, someone must utter her iconic phrase in that nasally tone to bring us all back. From "Oh. My. God" and "Chandler Bing," to that piercing laugh, her voice rings in the brain, and as a recurring character with a signature shtick, a reference is warranted. 
RELATED: Is 'Friends' Alumn Matthew Perry Single?
4. Pivot! (Ross)
What is a more human experience than struggling to get a couch up the stairs of an apartment building with a sharp turn and a metal banister in the way? And, of course, Ross is uttering "pivot" over and over again, as if saying the word will suddenly change the characters' ability to successfully complete the task.
RELATED: 'Friends' Reunion: How Coronavirus Filming Regulations Could Impact the Special
Several Friends scenes were funny, for they took everyday experiences and turned them into epic comedy. The dialogue was always so attached to the characters at play, that the humor not only inspired laughs but further cemented character dynamics and perceptions. 
3. We were on a break (Ross / Rachel)
Remember when Ross and Rachel called it quits for a second? They were "on a break," and Ross went with another woman. Rachel didn't feel a "break" meant "cheating" (was it cheating?), and the two never saw eye-to-eye on this occurrence. 
Love prevailed, but the joke remains one of the most Friends-esque lines of all time. If Rachel mocks Ross — and says it for him in the upcoming special — it could pay homage, while also acting as a pleasant surprise. 
2. Joey doesn't share food (Joey)
Did you think we would forget about Joey's resilience to share food? Joey the nice guy, Joey the charmer, Joey the womanizer…will butcher a date if she goes for his french fries! 
RELATED: 'Friends' Reunion Special: Everything to Know About the Project
1. 'Smelly Cat' or another Buffay original (Phoebe) 
No one can forget Phoebe Buffay's original song, "Smelly Cat" or the associated music video. While Phoebe doesn't need to sing it once again, maybe a glimpse of the "Smelly Cat" video, or a reference to the song from one of the other friends? Yet, there's also that one about grandma who stopped bringing gifts because "she died, and someday you will too." That could also work, but it's not as memorable.