5 of Ina Garten's Most Popular Recipes From Her First 'Barefoot Contessa' Cookbook
Ina Garten is a best-selling author. She's written more than 10 Barefoot Contessa cookbooks. Her latest one, Modern Comfort Food, hit shelves in 2020. But what about the one that started it all?
Before she began hosting her cooking show, Barefoot Contessa, Garten released The Barefoot Contessa Cookbook. More than 20 years later Garten's original Barefoot Contessa recipes are among her most popular on The Food Network's website. 
1. Roasted Tomato Basil Soup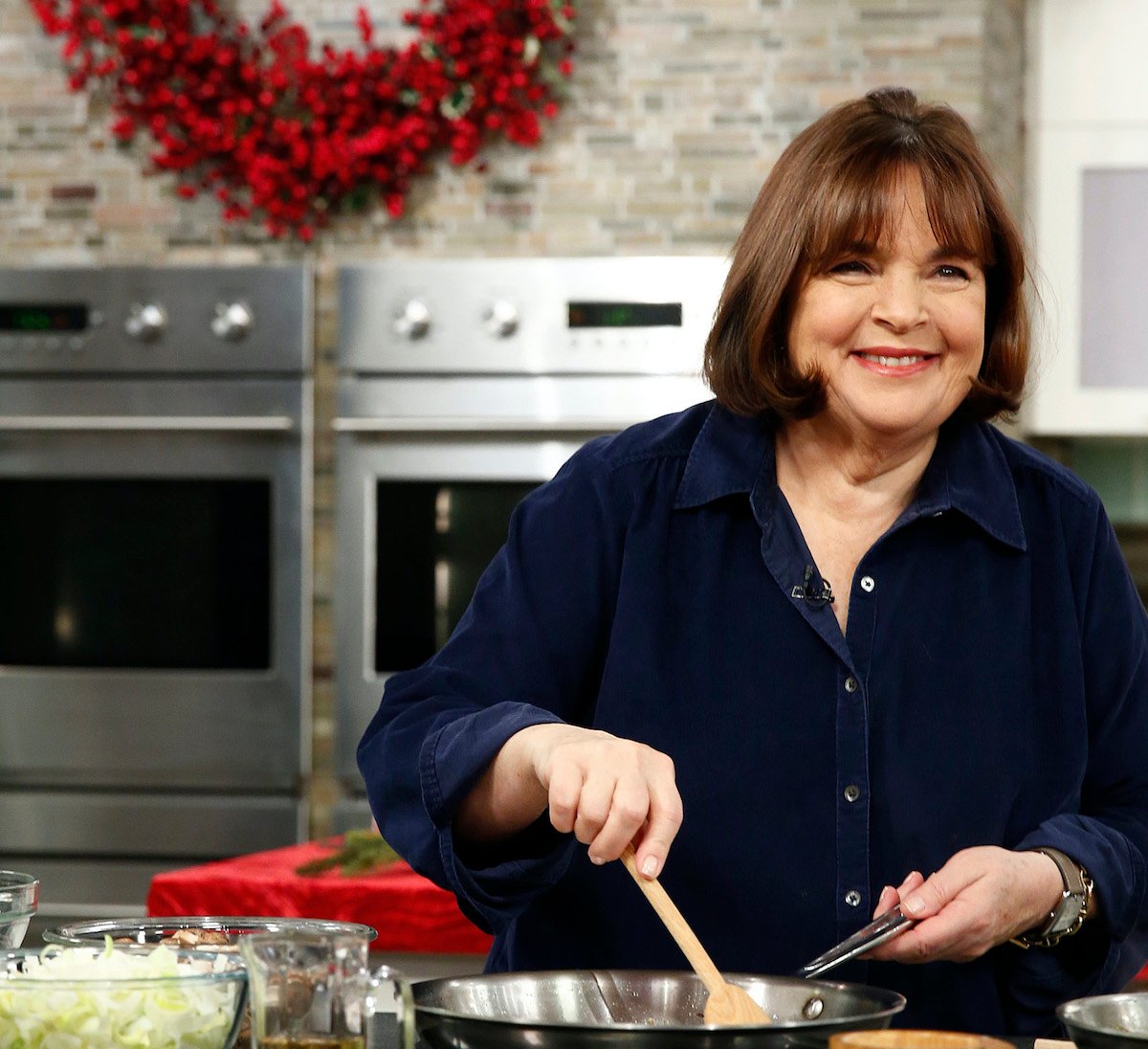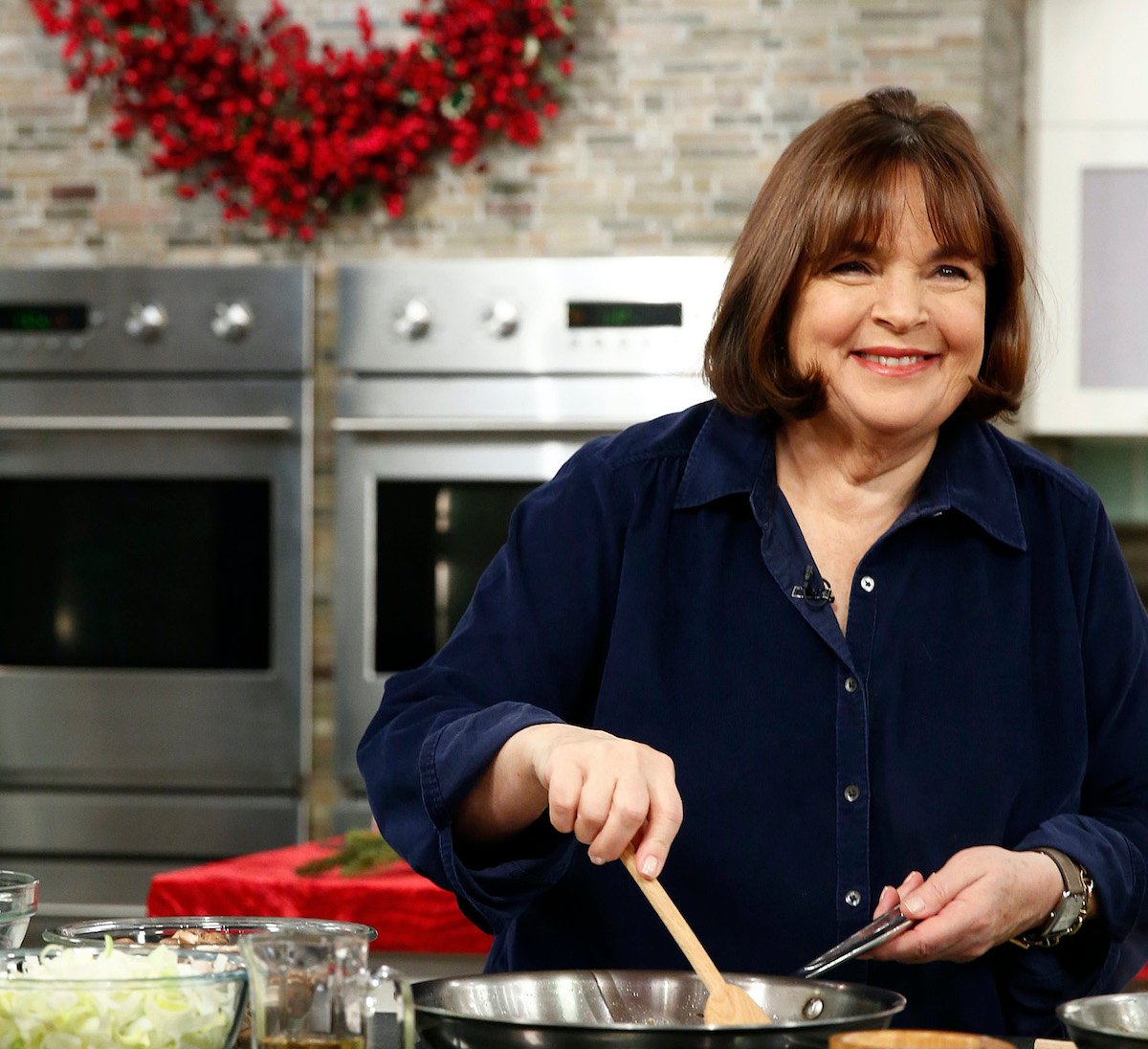 One of Garten's original soup recipes, the Barefoot Contessa's Roasted Tomato Basil Soup has five stars and 508 reviews. Categorized as an "easy" recipe to make, the soup is ready to eat in just under two hours. The majority of that time is spent letting it simmer in a pot on the stove.
The celebrity chef's way of making this classic recipe her own? Passing it through a food mill, one of Garten's favorite kitchen gadgets. 
Ingredients for the Barefoot Contessa's Roasted Tomato Basil Soup:
3 pounds ripe plum tomatoes, cut in half lengthwise
1/4 cup plus 2 tablespoons good olive oil
1 tablespoon kosher salt
1 1/2 teaspoons freshly ground black pepper
2 cups chopped yellow onions (2 onions)
6 garlic cloves, minced
2 tablespoons unsalted butter
1/4 teaspoon crushed red pepper flakes
1 (28-ounce) canned plum tomatoes, with their juice
4 cups fresh basil leaves, packed
1 teaspoon fresh thyme leaves
1 quart chicken stock or water
2. Outrageous Brownies
On an episode of Barefoot Contessa Garten once mused these were the most popular food she made at her store. She swore a thousand were sold in a week. Garten no longer owns her Barefoot Contessa store but she did share her brownie recipe in her first cookbook.
And they're still popular. Garten's Outrageous Brownies have five stars and 821 reviews on The Food Network's website. Her secret ingredient is instant coffee granules to boost the flavor of the chocolate. 
Ingredients for the Barefoot Contessa's Outrageous Brownies: 
1 pound unsalted butter
1 pound plus 12 ounces semisweet chocolate chips
6 ounces unsweetened chocolate
6 extra-large eggs
3 tablespoons instant coffee granules
2 tablespoons pure vanilla extract
2 1/4 cups sugar
1 1/4 cups all-purpose flour
1 tablespoon baking powder
1 teaspoon salt
3 cups chopped walnuts
3. Perfect Roast Chicken
It doesn't get more Barefoot Contessa than this. Garten's recipe for Perfect Roast Chicken has a whopping 1,326 reviews on The Food Network's website and five stars. It's also one of her top three highest-rated recipes. 
Ingredients for the Barefoot Contessa's Perfect Roast Chicken: 
1 (5 to 6 pound) roasting chicken
Kosher salt
Freshly ground black pepper
1 large bunch fresh thyme, plus 20 sprigs
1 lemon, halved
1 head garlic, cut in half crosswise
2 tablespoons (1/4 stick) butter, melted
1 large yellow onion, thickly sliced
4 carrots cut into 2-inch chunks
1 bulb of fennel, tops removed, and cut into wedges
Olive oil
4. Banana Crunch Muffins
Another recipe with five stars — this one has 501 reviews — these muffins are a hit with many of the cookbook author's fans. The Barefoot Contessa adds dried banana chips for extra crunch on top. 
Ingredients for the Barefoot Contessa's Banana Crunch Muffins:
3 cups all-purpose flour
2 cups sugar
2 teaspoons baking powder
1 teaspoon baking soda
1/2 teaspoon salt
1/2 pound unsalted butter, melted and cooled
2 extra-large eggs
3/4 cup whole milk
2 teaspoons pure vanilla extract
1 cup mashed ripe bananas (2 bananas)
1 cup medium-diced ripe bananas (1 banana)
1 cup small-diced walnuts
1 cup granola
1 cup sweetened shredded coconut
Dried banana chips, granola, or shredded coconut, optional
5. Turkey Meatloaf
Garten has multiple meatloaf recipes. This one in particular has 627 reviews and five stars on The Food Network's website. It wouldn't be a Barefoot Contessa dish without a tip from Garten. 
"I hate when turkey meatloaf cracks on the top and the trick is, take a pan of hot water and put it underneath the turkey meatloaf," she once said on an episode of Barefoot Contessa. "It'll keep steam in the oven and keep the meat from cracking."
Ingredients for the Barefoot Contessa's Turkey Meatloaf: 
3 cups chopped yellow onions (2 large onions)
2 tablespoons good olive oil
2 teaspoons kosher salt
1 teaspoon freshly ground black pepper
1 teaspoon fresh thyme leaves (1/2 teaspoon dried)
1/3 cup Worcestershire sauce
3/4 cup chicken stock
1 1/2 teaspoons tomato paste
5 pounds ground turkey breast
1 1/2 cups plain dry bread crumbs
3 extra-large eggs, beaten
3/4 cup ketchup