5 Jim Carrey Movies Fans Have Forgotten All About
Jim Carrey has starred in many fan-favorite movies, but here are five of his films that most of the actor's fans fail to talk about today.
Jim Carrey has appeared in dozens of movies over the years. And while films like Ace Ventura: Pet Detective and Dumb and Dumber have endured, many of the actor's movies have become lost to time. As Carrey considers whether he should retire from acting, here are five often-overlooked movies his fans should go back and revisit.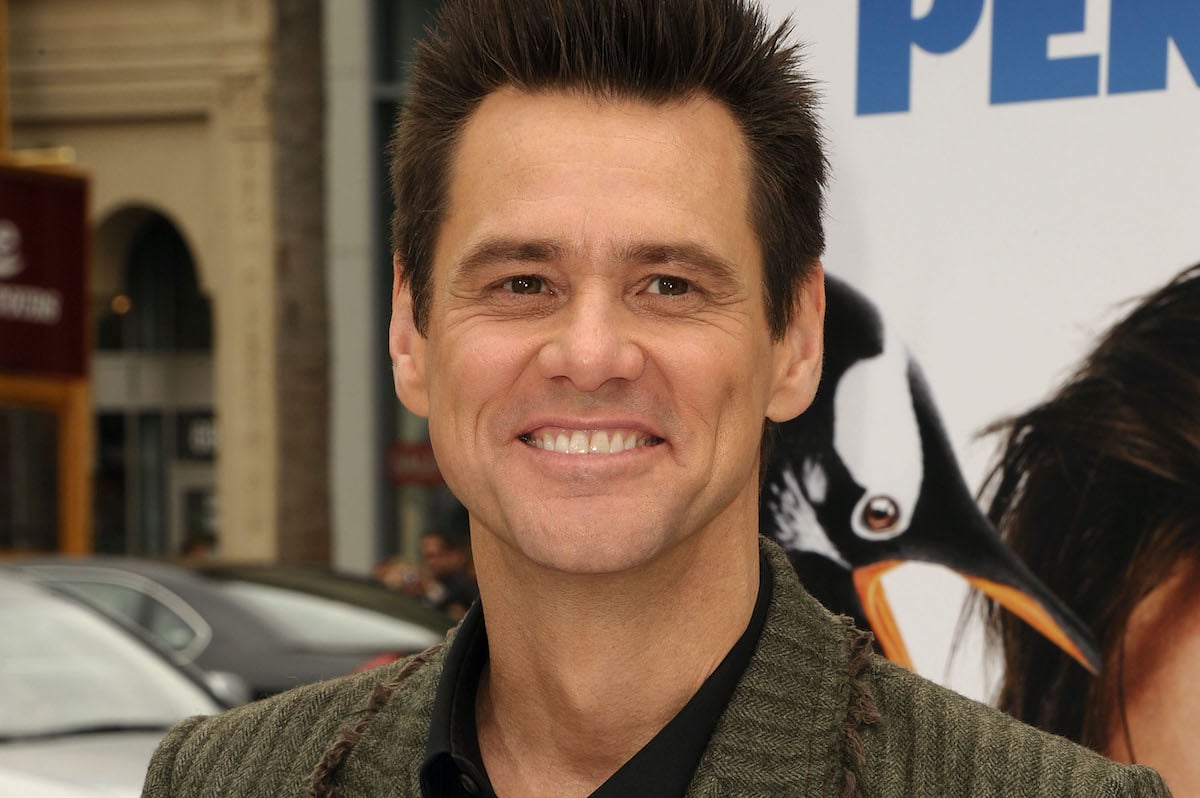 'Once Bitten' (1985)
This sex comedy sees Carrey star as a teenager who becomes the prime target of an ancient vampire (Lauren Hutton). The film — which also co-stars Cleavon Little and Karen Kopins — wasn't only Carrey's first on-screen kiss but his very first lead movie role. Prior to Once Bitten, Carrey was known mostly for Canadian TV movies.
The movie didn't light the box office on fire or anything. But it did develop a reputation as a cult classic, especially after Carrey became an A-list movie star nearly a decade later. Once Bitten remains a fun novelty in Carrey's career. Fans interested in seeing it can now stream it on Hoopla, Tubi, and Pluto TV.
'The Majestic' (2001)
Sandwiched between his two biggest box office hits — How the Grinch Stole Christmas and Bruce Almighty — was this earnest drama about a 1950s screenwriter (Carrey) who is embraced by a small-town community after getting amnesia. At the time, this was the most straightforward dramatic work Carrey had done in a major studio movie.
The Majestic boasts a top-notch director in Frank Darabont (The Shawshank Redemption) and a strong ensemble cast that includes Martin Landau, Hal Holbrooks, and Laurie Holden. And it's clearly going for a Frank Capra-esque tone. Audiences at the time didn't know what to make of it, but today's Carrey fans might be more forgiving.
'Fun with Dick and Jane' (2005)
Once upon a time, Fun with Dick and Jane was supposed to star Carrey and his The Mask co-star Cameron Diaz. Although that didn't happen, Carrey and Téa Leoni share great chemistry as a married couple who resort to a life of crime in this remake of the 1977 movie. Fun with Dick and Jane earned $205 million, according to Box Office Mojo.
Throughout his career, Carrey frequently alternated between comedy and drama. Case in point, Fun with Dick and Jane came just a year after Eternal Sunshine of the Spotless Mind. And though it is perhaps among the most forgotten Carrey vehicles, the movie still maintains a certain appeal, particularly with regard to Carrey's antics.
'I Love You Phillip Morris' (2009)
This dark comedy earned only $2 million in domestic theaters. And that's a real shame, seeing as it's one of Carrey's best performances. The actor plays con artist Steven Jay Russell, who falls in love with the titular Phillip Morris (Ewan McGregor) when the men are prison inmates. It's based on a true story and book by Steve McVicker.
I Love You Phillip Morris is also the directorial debut of John Requa and Glenn Ficarra (Crazy, Stupid, Love). It's a project Carrey was clearly passionate about. The actor took a big pay cut and fought for one of the movie's most controversial sequences. And it remains one of his most criminally underrated movies to date.
'Mr. Popper's Penguins' (2011)
The Sonic the Hedgehog movies are often praised as wholesome family entertainment. And the same can be said of this film, loosely based on the 1938 children's book. Carrey plays a businessman whose life is thrown into disarray when the titular birds arrive on his doorstep. A box office hit, the film earned $187 million worldwide.
Mr. Popper's Penguins might not break any new ground either for the genre or Carrey's career. But it's a sweet family movie with a ton of heart, a solid message, and strong performances across the board. Families looking for something fun to watch together after Sonic the Hedgehog 2 can stream Mr. Popper's Penguins now on Hulu.