5 K-Dramas Recommended by BTS for Fans to Watch
BTS is not shy to share their interest and favorites with fans during VLives. Jungkook could not decide between the two K-dramas 'Twenty-Five Twenty-One' and 'Business Proposal.'
Recommendations of what K-dramas to watch are part of the fun. After finishing one drama, it is on to the next but sometimes fan opinions matter in making the decisions. The globally famous K-pop group BTS has been vocal about their love for watching K-dramas and has given their recommendations here and there. BTS's favorites are classics or some of Netflix's newest hits.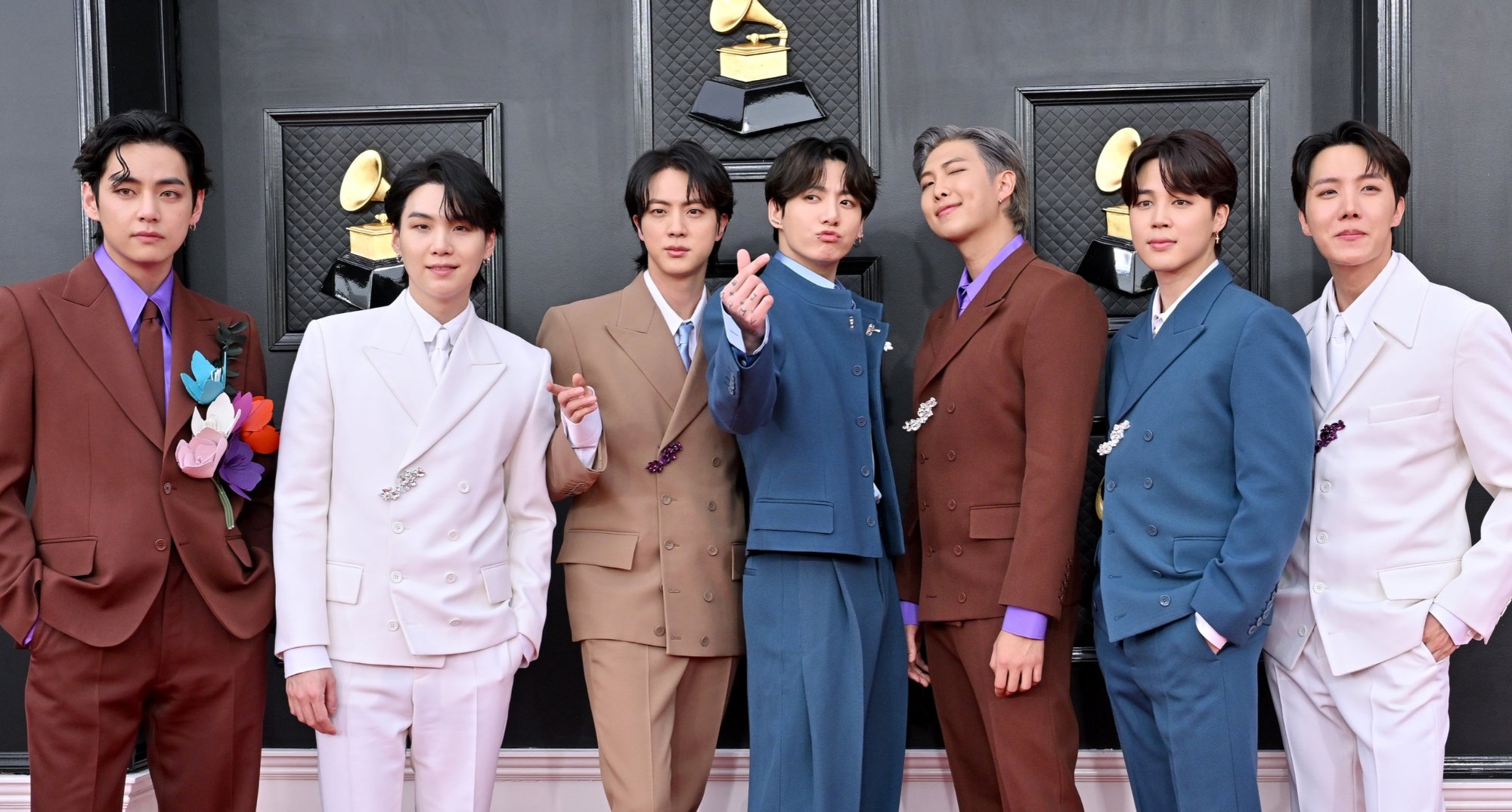 One of J-Hope's favorite K-dramas is Netflix's claim to fame 'Crash Landing on You'
Fans have learned a lot about BTS from live streams on the band's VLives account, especially regarding what K-dramas they like watching. According to SKPop, J-Hope revealed his favorite K-drama was Crash Landing on You from 2019. It is no surprise as the K-drama is one of the most popular in TV history and a staple among fans.
It starred real-life married couple Hyun Bin and Son Ye-jin in the leading roles. Yoon Se-ri (Son) is a chaebol heiress and self-made businesswoman. But she is seen as a threat by her family to take over the business. Wanting to escape the family turmoil, she goes paragliding and gets caught in a storm.
She lands in a Korean Demilitarized Zone in North Korea. Se-ri meets Captain Ri Jeong-hyeok (Hyun Bin), who decides to help her get back home and evade punishment. Along the way, they develop a bond and begin a dangerous North-South Korean romance.
BTS's RM is a huge fan of the megahit K-drama 'Sky Castle'
Just like their fans, BTS is on top of the latest and most-talked about K-dramas. According to Koreaboo, RM is a huge fan of the 2018 drama Sky Castle. He chatted with fans about his excitement about the K-drama's finale and rushed home to watch. Thankfully, he did not give away any spoilers.
Sky Castle is a gritty story of deceit, lies, broken families, and power. The highest-rated K-drama in cable television history took a closer look at the materialistic desires of the wealthy. The K-drama centered around a group of families in a luxurious residential building.
At the heart of the drama are the matriarchs who would stop at nothing to further their husbands' careers and fame. They also pull the strings to make sure their children are elite and have every opportunity at their disposal.
BTS's Jungkook had a hard time picking between K-dramas 'Twenty-Five Twenty-One' and 'Business Proposal'
The hottest and most-talked K-drama of the year goes to Netflix and tvN's Twenty-Five Twenty-One. Actor Kim Tae-ri starred as Na Hee-do, a gifted fencer who journeys from teenager to adulthood, experiencing triumph, friendship, and first loves. Hee-do meets Baek Yi-jin, played by Nam Joo-hyuk. Yi-jin tries to support his family while pursuing his own career and becoming Hee-do's friend.
BTS' Jungkook has previously expressed his interest in the K-drama and fans' same frustrations over the drama's questionable storyline. According to PinkVilla, Jungook could not decide between the K-drama and Business Proposal.
Business Proposal is a boss and employee love story starring Ahn Hyo-seop and Kim Se-jeong. Shin Ha-ri (Kim) poses as her best friend on a blind date and soon learns it is her CEO boss Kang Tae-moo (Ahn). They start a complex fake relationship that becomes genuine. Jungkook could not pick between both K-dramas and chose "Business Five Proposal One."
RM recommended Song Kang's 'Sweet Home' K-drama to fans
In a VLive, BTS's RM gave fans a few recommendations from K-dramas, books, and music. The idol revealed he watched Song Kang's earliest Netflix K-dramas Sweet Home and told fans it is worth watching. The 2020 K-drama was one of Netflix's earliest successes at an apocalyptic drama besides Kingdom.
The K-drama centers on the character Cha Hyun-soo (Song Kang), who lost his family and moved into a new residential building. Hyun-soo battles his dark inner demons, but it becomes his biggest strength. Overnight, the world descended into chaos as humans turned into horrid monsters based on desires.
The tenants are trapped inside and must find a way to stay alive as anyone can turn. Hyun-soo exhibits all the signs but does not become a monster. He fights to keep his humanity. When Sweet Home Season 2 is confirmed, RM will likely rejoice alongside fans.