5 Lego Universe Movies Fans Could See Next
Six years have passed since Warner Bros. turned Legos into movie stars. The big-screen side of the franchise is about to shift over to Universal, thanks to a new five-year deal. Right now, it's unclear exactly how this change will affect The Lego Movie heroes like Emmet and Wyldstyle. But it doesn't bode well for Lego Batman, as the DC hero is Warner Bros.-owned.
Still, Universal has a ton of its own franchises that could be perfect for the Lego treatment. So, before the studio announces what it has in mind for the Lego movie rights, let's take a peek into some Universal properties that might bring us the next big spin-off a la The Lego Batman Movie. Of course, that's if any Universal movies end up hitting theaters near you at all.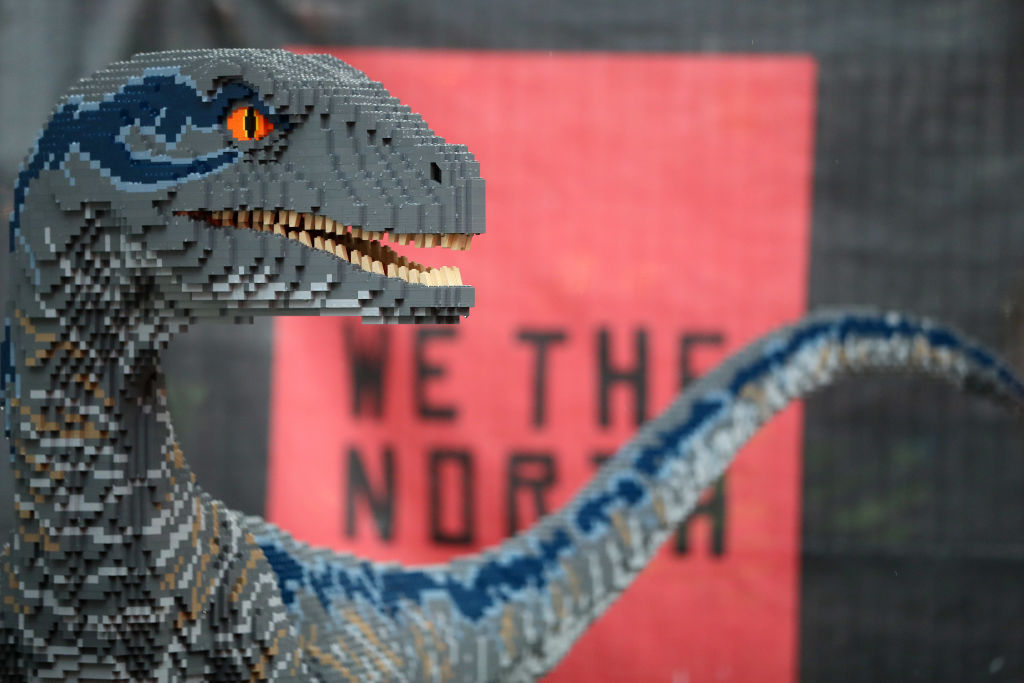 Universal Monsters
Now that The Invisible Man has brought the Universal Monsters back, perhaps a family-friendly monster mash could cement the franchise's return. Characters like Dracula, Frankenstein, and the Wolf Man could offer a ton of fun opportunities to poke fun at the monsters' on-screen histories.
The Universal Monsters are also wildly recognizable. And a Lego Universal Monsters movie could even take larger aim as a parody of all the different ways in which vampires, werewolves, and mummies have been portrayed. If this one does happen, our money is on at least one or two Twilight jokes.
'Back to the Future'
Every once in a while, someone somewhere expresses the urge to make a fourth Back to the Future movie. Then, of course, the world wisely rejects that notion, and we all forget about it again. But a Lego Back to the Future could be a great way to reinvigorate interest in the trilogy.
First of all, such a project would exist outside the canon. Also, imagine getting Michael J. Fox and Christopher Lloyd back to voice Lego Marty McFly and Lego Doc Brown. For bonus points, the movie could even make sly reference to the elements of the original films that haven't aged so well.
'Jurassic Park'
With Jurassic World: Dominion wrapping up the current dino trilogy in epic fashion, Universal will be anxious for another way to capitalize on the series' popularity. Besides, fans have already gotten TV's Jurassic World: The Secret Exhibit as well as Lego Jurassic World: Legend of Isla Nublar.
After all, Lego Batman existed prior to his big-screen debut. So the existing partnership between Lego and the Jurassic Park series feels like a strong indication of what's next. Building on those TV projects for a feature-length movie is a natural extension. And Chris Pratt could stay in the Lego family!
'Shrek'
Once owned by Dreamworks, the Shrek franchise — and Dreamworks Animation as a whole — has since been folded into Universal's library. A decade has passed since Shrek Forever After. And though talk of a Shrek 5 is ongoing, Lego Shrek could be another surefire way to keep the brand alive.
The biggest drawback, however, is that Shrek is already an animated franchise. So Universal would probably be better off just making a new addition to the series than going the Lego route. Moreover, sending Lego Shrek and Lego Donkey on an adventure is too easy a fit for a Lego movie.
'Fast and the Furious'
Universal's biggest cash cow at the moment might seem like a strange fit for a kid-friendly family movie. Then again, the Fast and Furious series has become a mainstream success with moviegoers of all ages. Plus, its voice cast could reunite Dwayne Johnson and Vin Diesel with minimal issues.
And if the Lego Fast and Furious movie pokes fun at the series, then it certainly has a lot to work with. Since the first film in 2001, the Fast and Furious series has become increasingly outlandish and overblown. So turning it all into colorful bricks might actually make it feel more grounded.