5 Massively Successful Movie Series Turning 20 in 2020
In the year 2000, several long-running film franchises started off. Here are five of the most successful movie series turning 20 this year.
Two decades have passed since the Y2K scare. And obviously, the world has changed a whole lot since the new millennium arrived. The year 2000 ushered in not only a dramatic change to the calendar but a shift in the face of cinema. Since we're all about nostalgia these days, why not look back?
Coming off the game-changing movie year that was 1999, Hollywood responded by kicking off several huge franchises in 2000. Many shaped the way the business would evolve, and some still continue to this day. So here are some of the biggest movie series that rocked the box office 20 years ago.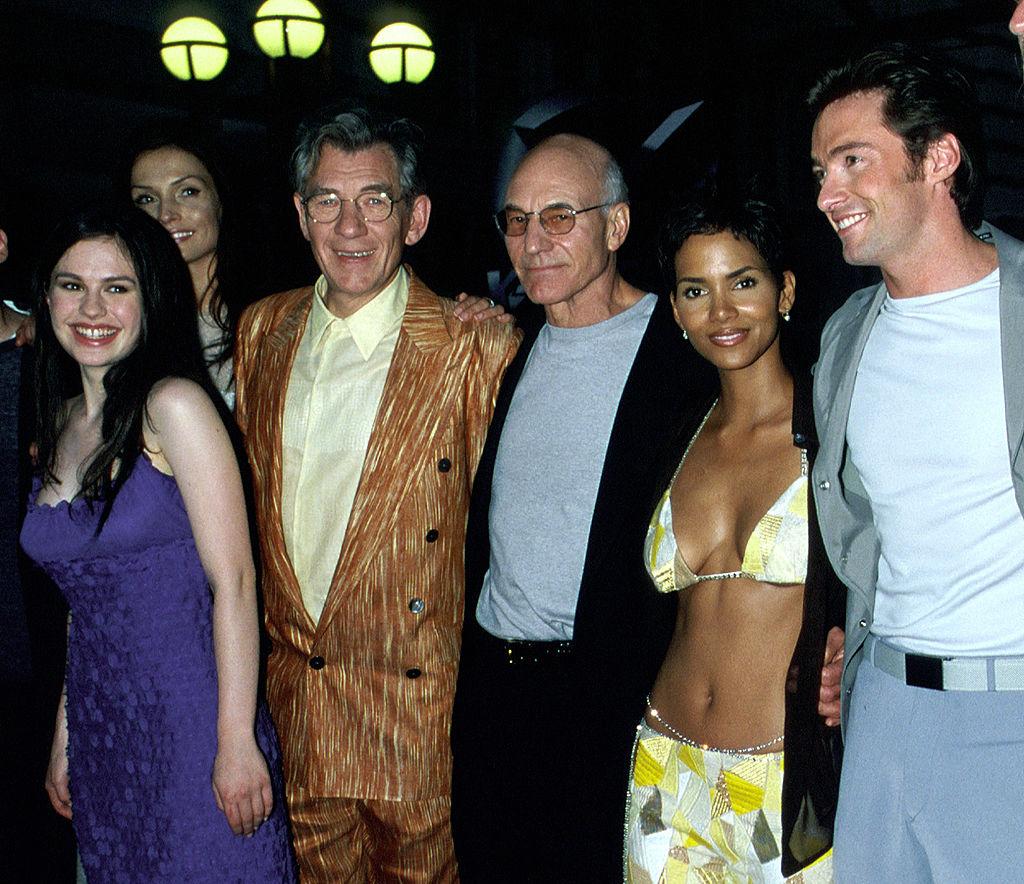 'Meet the Parents'
The premise was simple: meeting your partner's parents. But unlike Ben Stiller's character in this Jay Roach-directed comedy, not everyone's girlfriend has a former CIA agent as their dad. Both Stiller and Robert De Niro are hilarious in this megahit comedy that kicked off a movie series.
Even though Meet the Fockers earned more in theaters, it failed to live up to the uproarious simplicity of its predecessor. To be fair, Meet the Parents probably should have been a one-off, especially considering how Little Fockers turned out. Comedy sequels rarely work, after all.
'X-Men'
Long before the Marvel Cinematic Universe, Fox's mutants reigned supreme. Although Blade preceded it by two years, X-Men helped create the modern superhero template. In the few years following its release, many comic book epics hit the screen, including Spider-Man and Batman Begins.
But if Superman: The Movie is the granddaddy of the genre, then X-Men is its first-born. The film catapulted Hugh Jackman to superstardom. And although the movie series would ultimately wind up all over the place, it still remains the definitive version of the iconic heroes. So far, at least.
'Scary Movie'
Parody comedies peaked in the 1970s and early 1980s thanks to films like Young Frankenstein and Airplane! But the Wayans brothers briefly revived the genre with this send-up of late 1990s slasher films. Based primarily on Scream, Scary Movie made stars out of both Anna Faris and Regina Hall.
Faris and Hall stayed on for three more sequels — the Wayans bailed after 2001's Scary Movie 2 — but even they steered clear of Scary Movie V. The first film started a legit pop cultural phenomenon that just didn't know when to quit. At least fans have Scary Movie 3, the movie series' standout.
'Unbreakable'
After The Sixth Sense, M. Night Shyamalan could have done anything. But he chose to make a superhero origin story masquerading as a contemplative drama-thriller. Truly, moviegoers had no idea what they were in for when Unbreakable unspooled. And over time, the film gained a cult following.
While it was considered an underperformer at the time of its release, Shyamalan often expressed interest in a movie series. Nothing happened until 2017 when Split audiences discovered it was a back-door Unbreakable sequel. No wonder 2019's trilogy-capper Glass was such a box office smash.
'Pitch Black'
The early 2000s were a good time for perpetual franchise juggler Vin Diesel. But before xXx and The Fast and the Furious, he starred as Riddick in this sci-fi action thriller. Made for $23 million, Pitch Black was a relatively low-budget film. But it exploded into a much more ambitious movie series.
In 2004, Diesel reprised the role for the expensive The Chronicles of Riddick. And even though it lost money at the box office — $57 million domestically against a $105 million budget — a third film followed. Nine years later, Riddick hit theaters, proving this is one franchise that refuses to die.