5 Movie Musicals Worth Your Time, and 5 You Should Skip
Tinseltown has revisited the movie musical quite a few times recently — revamping acclaimed Broadway shows, reinventing Disney animated classics with CGI, and bringing new actors to the forefront — some with better singing voices than others. While several movie musicals are worthy of your time, others fail to impress. Below, find five movie musicals you should see, and five you should let pass you by!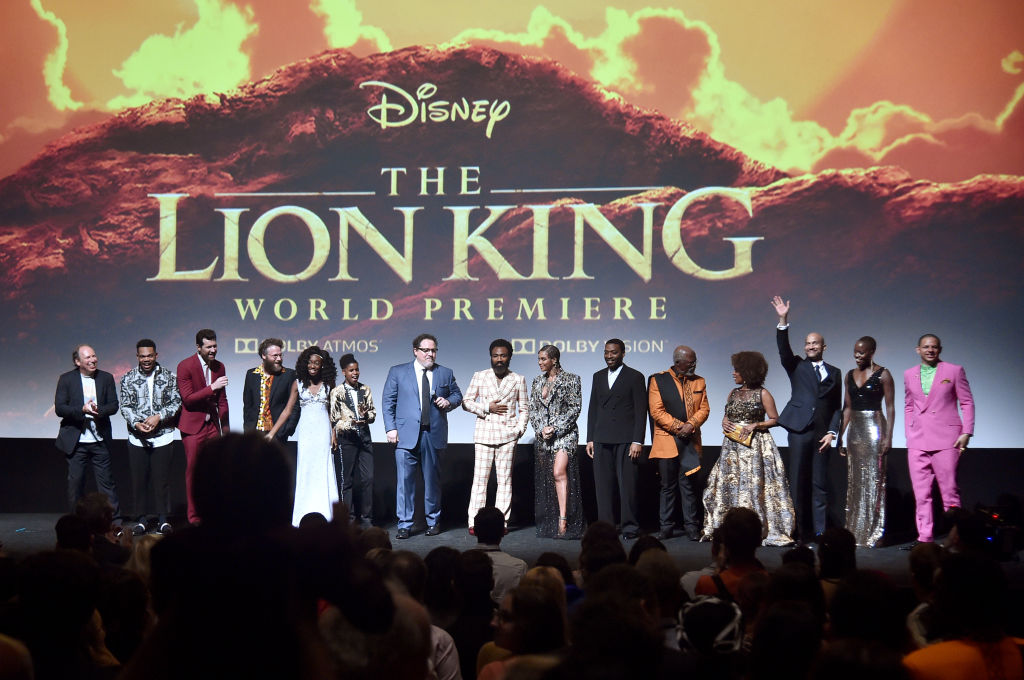 5 movie musicals you should watch 
'Hairspray' (2007)
An uplifting musical recorded to the sound of the 1960s, Hairspray addresses racial inequality, as it leads fights to integrate The Corny Collin's Show, and send a pompous and ignorant Ms. Baltimore Crabs (Michelle Pfieffer) walking. With several upbeat numbers and just enough ballads, Hairspray keeps you bopping to the beat, but ensures that a strong narrative and solid character development carry the torch in tandem. 
'Into the Woods' (2014)
With an all-star ensemble featuring Meryl Streep as The Witch, James Corden as The Baker, and Anna Kendrick as Cinderella, how could you go wrong? While seeing Sondheim live is a necessity, this rendition of his work is worthy of your time, as the performances are top-notch, and the vocals are quite impressive. Not to mention, like all Sondheim works, the theme is poignant, as one message reigns true — be careful what you wish for — as kids come of age and couples come to confront temptation. 
'Chicago' (2002)
Chicago won the Academy Award for Best Picture — one of the very few musicals who can claim the rights to such an honor. Catherine Zeta-Jones, Renee Zellweger, and Richard Gere all give incomparable performances in a story that leaves you rooting for the murderesses! 
'Annie Get Your Gun' (1950)
Annie Get Your Gun boasts a 100% critics' consensus on Rotten Tomatoes. And, while the narrative could use a political correctness makeover — as certain sequences are appalling — it's a tale as old as time with extremely likable leads. Watching Betty Hutton perform "You Can't Get a Man with a Gun" never gets old, as her energy is contagious.
'Sweeney Todd' (2007)
Sweeney Todd: The Demon Barber of Fleet Street is a macabre story perfectly suited to Johnny Depp's character capabilities. And, his voice isn't half bad either. Depp and Helena Bonham Carter boast epic chemistry and, once again, Sondheim's lyrics will swirl in your head, and linger over your heart for days. 
5 movie musicals you should skip 
'A Chorus Line' (1985)
While Michael Douglas is a great actor, he should stick to acting. Singing is not exactly his forte, as witnessed in A Chorus Line. While the movie retains the same story as the Broadway musical, it lacks conviction. The movie fails to inspire sympathy with those striving to make it in showbiz.
'The Lion King' (2019)
The Lion King is a spectacle — a brilliant step for CGI, but a regression per the source material. Scar's song "Be Prepared" has been butchered, and the familiar plot and dazzling visuals aren't enough to raise this film above its mediocre reliance on mimicry. Those behind the movie made few changes. Yet, what they changed made it worse. 
'Rock of Ages' (2012)
The main takeaway: it seems to have no reason to exist. It's funny, but that's it. An all-star ensemble acting silly and singing hit rock songs may be enough to inspire a little nostalgia. At best, leave it on in the background as you do chores. 
'Grease 2' (1982)
Grease 2 should have never been greenlit, as the magic inherent to the first installment was understandably unattainable. Yet, it could have been better than it was. While the songs are fun, it doesn't go anywhere new or take any risks. Strong singers and dancers can't compensate for a lack of originality. 
'Fame' (2009) 
Fame was a remake of the 1980 drama, and it did not live up to its predecessor. The creators behind the reboot sanitized and transformed the movie to fit within the age of High School Musical, as many critics noted, and it lost all of its appeal. The movie fails to adequately develop its characters and left its predecessor's needed heavy heart on the chopping block floor.