5 Movie Reboots that Flopped Hard in 2019 and Where They Should Go from Here
We live in a real golden age for reboots. Of course, not all the reboots Hollywood puts out there manage to find audiences. In fact, 2019 particularly saw the industry's seemingly reliable tactic of dusting off on old property fall flat several times. Here are a few of the biggest fails among 2019 movie reboots and a glimpse at what the future could bring each.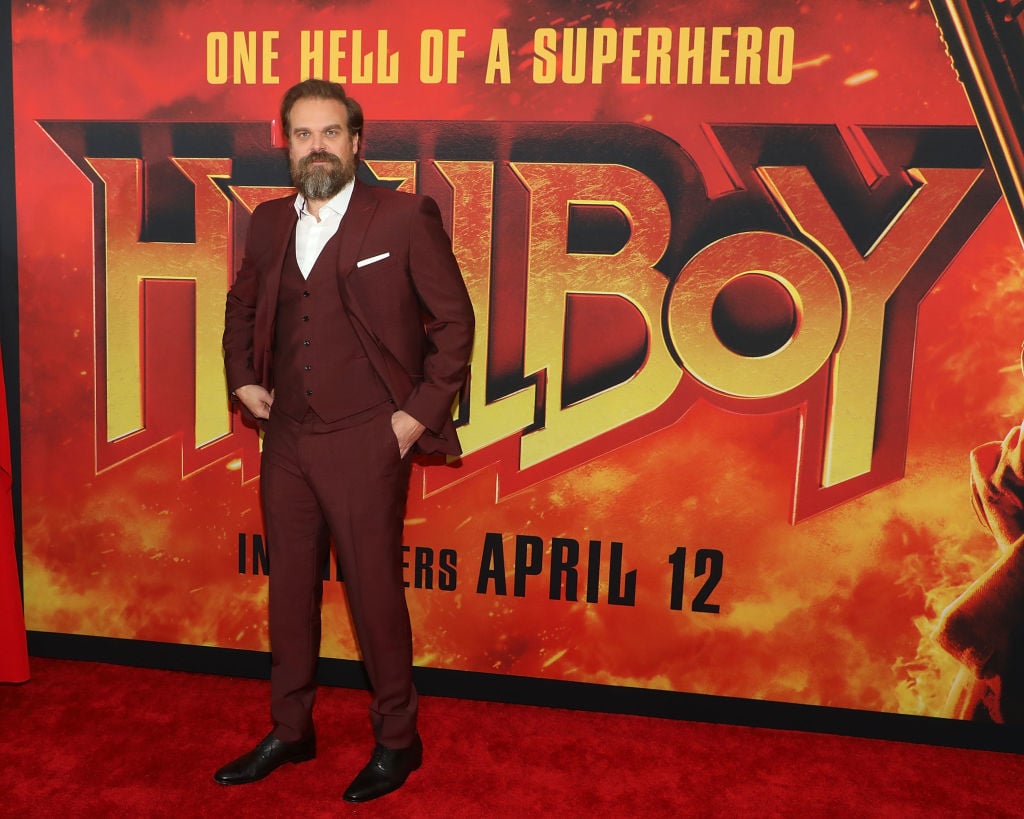 'Hellboy'
Director Guillermo del Toro turned this Dark Horse Comics title into two movies in the early 2000s. While neither the original film nor Hellboy II: The Golden Army delivered outstanding box office, del Toro's take has a loyal fan base that was none too pleased with director Neil Marshall's movie reboot.
Stranger Things' David Harbour steps into the role first made famous by Ron Perlman. And despite being the first Hellboy movie to embrace an R rating, audiences were not into it. The film's dreadful reviews only helped further its box office failure.
While it still seems like a long shot that may never happen, fans still hope Perlman and del Toro will eventually finish their Hellboy trilogy.
'Men in Black International'
After three films starring Will Smith and Tommy Lee Jones, Sony decided to shift gears on the Men in Black franchise. Clearly, the creative team behind Men in Black International was counting on the charisma and proven chemistry of Thor: Ragnarok stars Chris Hemsworth and Tessa Thompson.
Alas, the film's story was unimaginative, its humor lazy, and therefore its performances listless. Men in Black International still did decently overseas, but stateside, it became clear audiences don't want a sequel — or even a movie reboot — to a Smith vehicle without him. After Independence Day: Resurgence, that much should have already been clear.
The studio should wait a few years and start totally from scratch. Perhaps with some rest and a more ambitious story, Men in Black could live on.
'Shaft'
The 1971 Shaft is a blaxploitation classic. Played to perfection by Richard Roundtree, the character gave black audiences a hero of their own. So, naturally, a movie reboot inevitably followed in 2000. This time, Samuel L. Jackson embodied the next generation of John Shaft.
Jackson's film too was a hit. While sequel talks popped up, nothing came together until nearly 20 years later. To be fair, the 2019 Shaft is as much a sequel to the 2000 film as it is a reboot. But considering its focus shifts to a third John Shaft (Jessie T. Usher), its epic failure still counts. Audiences across the board just could not dig it.
But perhaps the series could be revived for TV. The format would be a better fit for the detective focus of the films anyway.
'Terminator: Dark Fate'
The Terminator franchise has seemed dead before. Yet, just like Arnold Schwarzenegger himself, it keeps coming back. After failed attempts at reviving the series in 2009 and 2015, Terminator: Dark Fate seems like the last gasp of breath for the ailing action/sci-fi series.
After all, if the return of James Cameron and original star Linda Hamilton couldn't revive interest in Terminator, there isn't much left to save. Even though the film was a solid movie reboot, it's a case of too little too late for longtime fans.
Normally, the Terminator franchise might be able to shift gears. But since it's been driven into the ground so hard, the best thing it can do is stop.
'Charlie's Angels'
Most audiences probably didn't realize that — while it is a movie reboot — this Charlie's Angels also exists in the same timeline as the 2000s films and the 1970s TV series. Regardless, audiences were not up for director Elizabeth Banks' updated version of the franchise, which is a real shame given the solid cast she assembled.
For the most part, marketing is the culprit behind the failure of Charlie's Angels. If the film had been positioned more carefully, it could have found its target audience. But as it stands, it will probably be a long while before anyone tries to make another Charlie's Angels movie again.
The franchise can't even turn to TV, since an early 2010s show met little success. Hollywood might have to face the fact that this series is outdated.