5 Netflix Shows to Watch If You Already Binged 'Sex Education' Season 2
Do you get a kick out of pubescent teens struggling with hormonal changes, sexual drives, attraction, and identity crises? Do you find a show that capitalizes on the lack of solid education in the sexual arena — beyond what it takes to make a baby — all too culturally relevant? Do you find teens — finding friends, losing friends, and making poor decisions left and right — entertaining? Whatever the reason you watch Netflix's Sex Education, you likely found the recent season too short! Not enough episodes to fully scratch that Sex Education itch, right?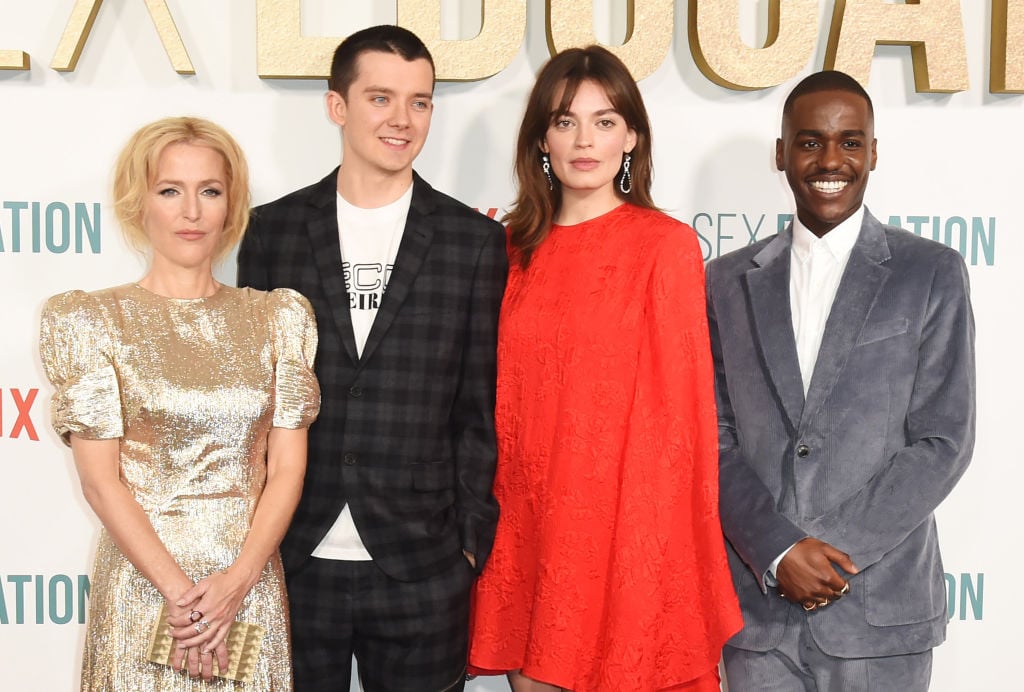 If you recently binged the second season of Sex Education, and are looking for similar shows to watch on Netflix, the list below may help you settle on a second-best…until that third season rolls around. Nothing is quite like Sex Education, but a few Netflix shows offer up some worthwhile similarities. 
1. 'End of the F***ing World'
End of the F***ing World is a bit darker than Sex Education, and the humor leans towards black comedy, so be wary before venturing in if you're not ready to watch a show about a kid with homicidal tendencies…who also happens to be discovering his sexual impulses. 
The story: a boy and a girl decide to run away from home — and take a trip around the country — after holding up a gas station. If you're looking for British teens going through sexual discovery, here's another one; prepare yourself for the dark twists and turns that wait around each corner.
2. 'Skins'
To describe Skins in simple terms, it's about a bunch of teenagers managing adolescence and all the associated activities and dilemmas — parties, relationships, sex, and alcohol. Because, what else is there to high school when it comes to television? You only have a test when it's convenient for a more impactful narrative. The show is quite dramatic though, so if you're looking for humor, don't expect every episode to conjure the laughs. There may be funny moments, but it doesn't quite settle in the comedy genre.
3. 'Wanderlust'
There's one pivotal difference between Sex Education and Wanderlust; the former is about a bunch of teenagers discovering their sexuality, while the latter focuses on adults going through a sexual reawakening. The show brings into discussion the sort of problems Dr. Jean Milburn helps her patients address in Sex Education.
What happens when a married couple is no longer satisfied sexually? What happens if they decide to date other people while together? This one is funny and dramatic too.
4. 'Big Mouth'
Big Mouth is an animated Netflix show about puberty, and with Maya Rudolph behind its creation, it couldn't be any more outlandish and comedic. From hormone monsters and wet dreams to awkward teenage energy, Big Mouth is bound to fill the Sex Education void you feel when you reach the end of the season. 
5. 'She's Gotta Have It'
She's Gotta Have It is a departure from Sex Education in that its lead character knows what she wants sexually, goes after what she wants, and is comfortable seeking sexual satisfaction. It's a show about polyamory, and it remains unique, relevant, and introspective at all turns.