Oprah's Top 5 Most Unforgettable Interviews, From Michael Jackson to Donald Trump
It's both shocking and understandable that Prince Harry and Meghan, Duchess of Sussex decided to sit down with Oprah Winfrey to tell their side of the story. That conversation in March 2021 is sure to be one explosive interview.
The couple decided to step back from their duties as senior royals for the sake of their own sanity. Now, the Duke and Duchess of Sussex confirmed they won't be returning to London.
If anyone is equipped to hear Harry and Meghan's side of the story, it's Oprah. The legendary talk show host spent her entire career interviewing some of the most famous and controversial public figures in the world.
Ahead of her conversation with Prince Harry and Meghan, we're looking back at some of the most memorable interviews Oprah ever conducted.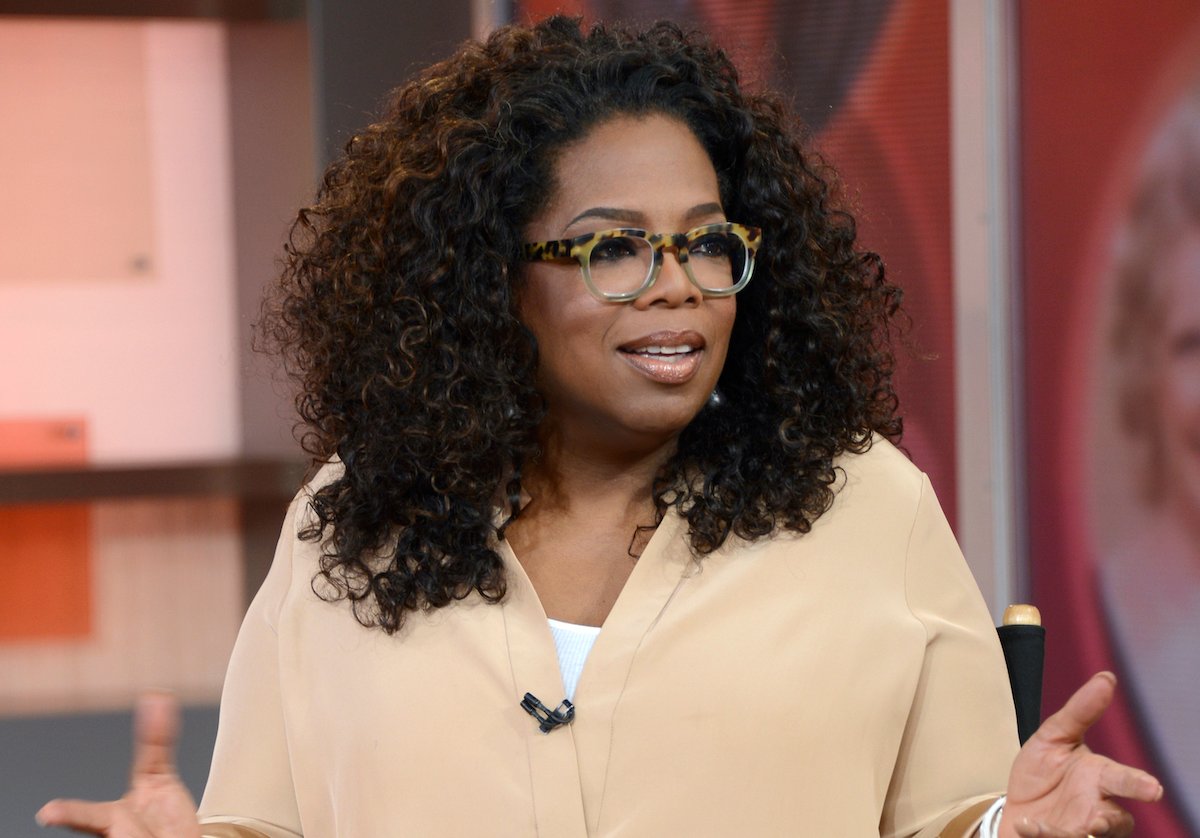 Whitney Houston got candid about her experience with addiction
It's incredible the types of stories celebrities are willing to share with Oprah and Oprah alone. Performing artist Whitney Houston finally agreed to speak with the talk show host in 2009 after spending years being torn apart by the tabloids and sparking so many terrible rumors about her personal life.
Their conversation touched on all the topics Houston's fans wanted to know more about. These included her experience with substance use and her abusive relationship with Bobby Brown.
Oprah's interview with Houston remains one of the most memorable ever.
Tom Cruise jumped on Oprah's couch
Any list of memorable moments in talk show host history has to include Tom Cruise. The A-list actor shocked the audience when he jumped on Oprah's couch exclaiming how much he loved his then-girlfriend, Katie Holmes.
It was a move that would inspire a thousand parodies. Later, Cruise and Holmes married and eventually divorced in a very public way. However, that couch-jumping moment will go down in talk show history as one of the wildest thing audiences have ever seen.
Sarah Ferguson got real about the pressures of royal life
Harry and Meghan's interview is making headlines because royal family members don't typically talk about their experiences in public.
It's all part of their classic "never complain, never explain" mantra. However, Sarah, Duchess of York did dish to Oprah on some of her experience with the royals plus discussed little-known details of Princess Diana's plight.
Their conversation in 1996 is likely similar to what we'll hear from the Duke and Duchess of Sussex.
Donald Trump hinted to Oprah he'd run for president
When Donald Trump appeared on Oprah's talk show in 1988 to promote his new book, no one thought much of his comments about running for president one day. But those prophetic lines took on new significance when the businessman turned reality star actually won the Republican nomination in 2016.
"I think I'd win," Trump said of a future presidential bid. "I'll tell you what: I wouldn't go in to lose."
The Michael Jackson interview on Oprah broke viewing records
An incredible 90 million people tuned in to hear pop star Michael Jackson give his first interview in 14 years. Clearly he picked Oprah to speak with about hot topics of the day from plastic surgery rumors to what life was like on the Neverland Ranch.
Oprah's interview with Jackson will go down in history as one of the most historically groundbreaking ever. Could Harry and Meghan possibly outperform his legendary discussion? Only time will tell.