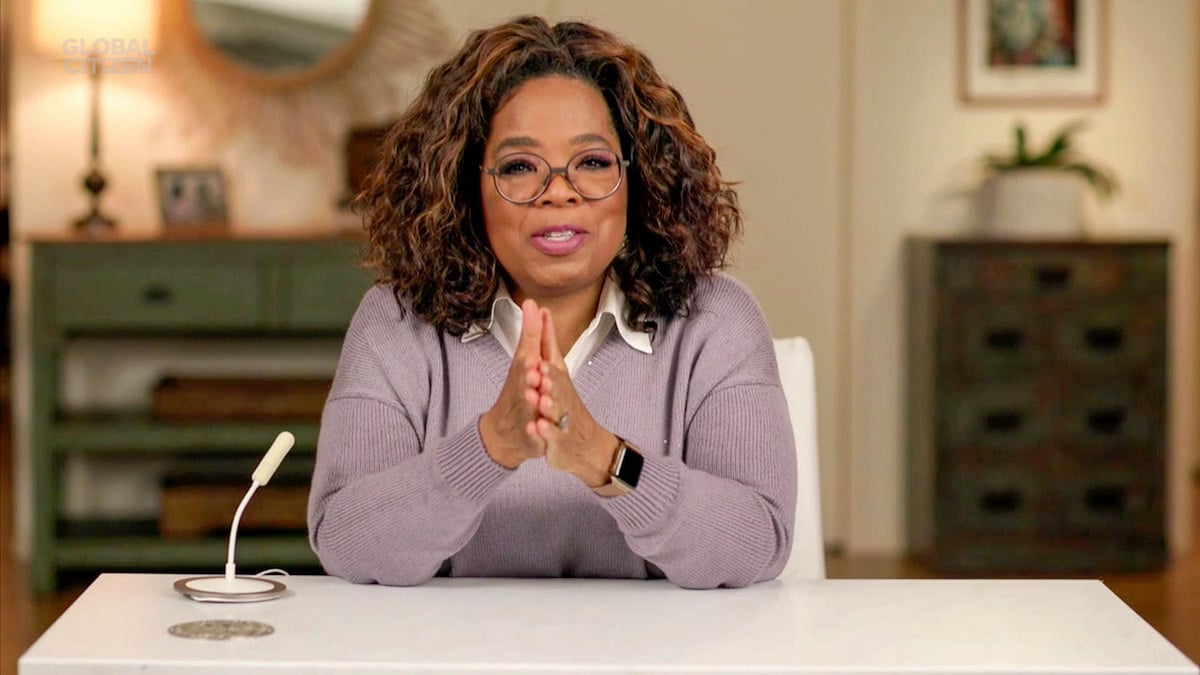 Oprah Winfrey
Oprah Winfrey is a TV host, producer, actor, author, and philanthropist famous for her ABC talk show The Oprah Winfrey Show from 1986 to 2011. She began her ascension in 1984 on the ABC-affiliate talk show A.M. Chicago, which she led from last place to first place in the local ratings.
In 1985, she made her feature film debut in The Color Purple, receiving an Academy Award nomination for Best Supporting Actress. She has also starred in movies such as Lee Daniels' The Butler and A Wrinkle in Time.
Meanwhile, the Emmy-winning TV host built a business empire. Her ventures have included a production company, a magazine, networks, TV shows, a stake in Weight Watchers, a programming deal with Apple, and numerous self-help books.
Fans adore the self-made billionaire for her honesty, empathy, and ability to connect with others. She often shares glimpses of her personal life, including tidbits about her friendship with Gayle King and relationship with partner Stedman Graham.
---
Full name: Oprah Gail Winfrey
Born: Jan. 29, 1954
Hometown:  Kosciusko, Mississippi
Height: 5 feet 7 inches
Net worth: $3.5 billion
Partner: Stedman Graham (since 1986)
Top TV shows: The Oprah Winfrey Show
Top movies: The Color Purple, The Butler, A Wrinkle in Time
Odd jobs before she was famous: She was a clerk at a Nashville grocery store.
Fun fact: She won the Miss Black Tennessee beauty pageant in 1972.
Cultural lexicon: "You get a …!" meme
---
Follow the official Oprah website.
Read more about Oprah Winfrey's career and personal life. Plus, stay up to date on her latest projects: