5 Shows Like 'The White Lotus' to Watch While Awaiting Season 2
HBO's The White Lotus comes to a close on Aug. 15, so viewers need more shows like it to stream while awaiting a season 2. Luckily, there are a plethora of comedic satires out there to binge-watch. Viewers who want to stick to HBO shows have two seasons of Enlightened and Succession ready to watch. There are also two solid comedic satires on Netflix and one must-watch comedy series on Apple TV+.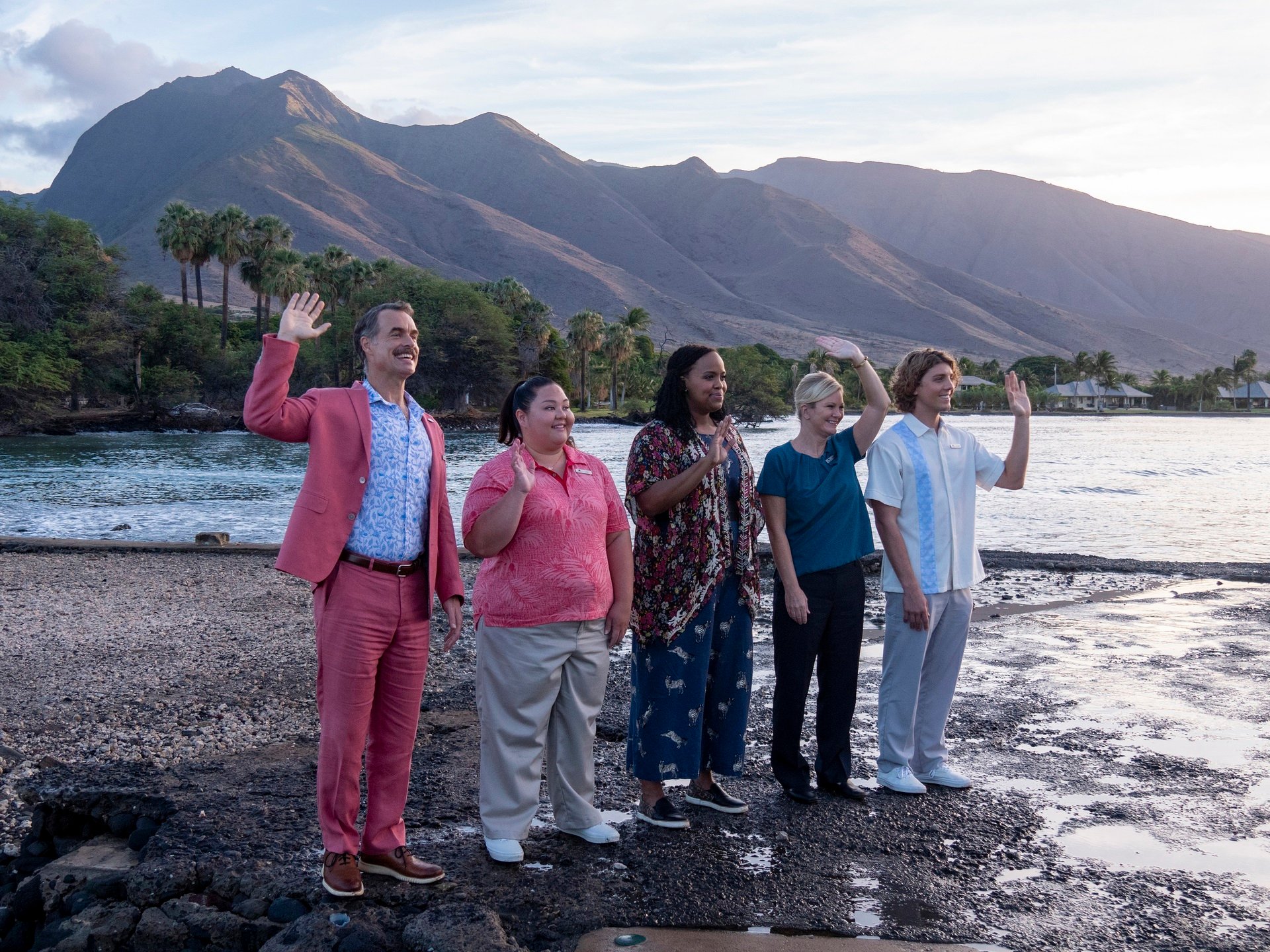 'The White Lotus' and 'Enlightened' — both created by Mike White
While awaiting The White Lotus Season 2, there are a few similar shows to watch right on HBO. Many fans love Mike White's Enlightened from 2011. Although the series received critical acclaim, HBO canceled it after only two seasons. The show follows the story of a business executive, Amy Jellicoe, portrayed by Laura Dern. In the comedy-drama series, her life comes crashing down, and viewers watch as she attempts to put it all back together, realizing there's more to life than how she was living. When the series premiered, Entertainment Weekly called it "The best show nobody's watching." 
'The White Lotus' is a step down from 'Succession' level wealth
Even director Mike White believes that The White Lotus is a very similar show to Succession. However, he explained to The New Yorker that the Hawaii travelers are "your next-door-neighbor rich," not quite as wealthy as the billionaires in Succession. 
Another HBO series, Succession, is a similar comedic satire to The White Lotus; however, on a larger scale. Brian Cox portrays Logan Roy, owner of Waystar RoyCo; however, his health deteriorates in the first episode. In the subsequent episodes, his children fight over who gets to take over the company when their father dies. 
Apple TV+' Ted Lasso'
It might not seem like Apple TV+ had many shows or movies to make it worth the subscription service, but Ted Lasso changed that. Jason Sudeikis stars as Lasso in the breakout comedy of 2020. He's a newly hired football coach in England; however, he's never coached the sport before. The humor is heartwarming and brings endless laughs. Although Ted Lasso isn't a dark show like The White Lotus, it is still a similar binge. A full 10 episodes of the Apple TV+ comedy are available for streaming. Plus, Ted Lasso Season 2 premiered on July 23, 2021.
'Dead to Me' on Netflix
The White Lotus fans looking for a similar dark comedy with a dead body to binge need to watch the show Dead to Me on Netflix. Christina Applegate stars as a new widow, Jen, whose husband recently died in a hit-and-run. She desperately wants to solve the crime of her husband's unexpected demise when she meets Judy (Linda Cardellini) in her support group. It turns out Judy is hiding a shocking secret about Jen's husband that eventually comes out in this dark must-watch comedy. 
Two seasons of Dead to Me are available for streaming on Netflix. The series comes to an end with Dead to Me Season 3, which began filming in May 2021.
'A Good Place' now streaming on Netflix
NBC's The Good Place is a hysterical series about the afterlife and morality featuring Kristen Bell as Eleanor Shellstrop. The show, created by Michael Schur, follows four humans during their time in "the Good Place." They get waited on by artificial intelligence Janet (D'Arcy Carden) and get their every wish and desire. However, the four humans find out that they probably shouldn't be in "the Good Place." That's when the dark humor shows it's face like in The White Lotus. All four seasons of the sitcom are available for streaming on Netflix.