5 Shows to Watch If You Like Netflix's 'Heartstopper'
Viewers are loving Netflix's 'Heartstopper,' but what should they watch when they're done with the series? These 5 shows feature similar themes.
Viewers are loving Netflix's Heartstopper, and it's easy to understand why. The streamer's adaptation of Alice Oseman's graphic novel series brings a charming teen romance to life, all while offering the positive LGBTQ representation audiences have been calling for. It's not every day you find a show like Heartstopper. Charlie (Joe Locke) and Nick's (Kit Connor) story is resonating with viewers and leaving them eager for more.
Of course, with eight 30-minute episodes, Heartstopper makes for a quick watch. Many fans have powered through it several times already. Those looking for something similar once they've finished the series may find themselves wondering where to look next.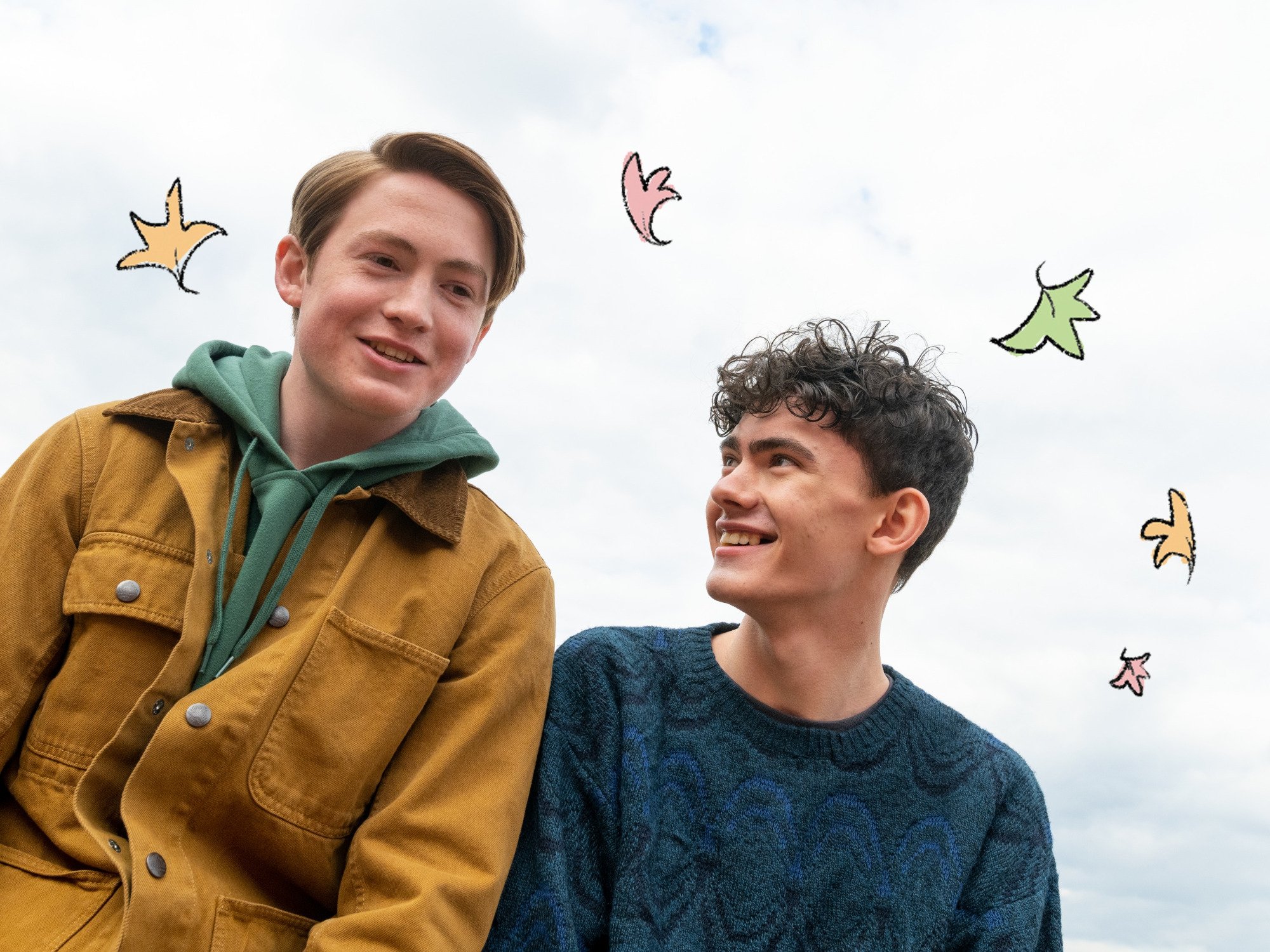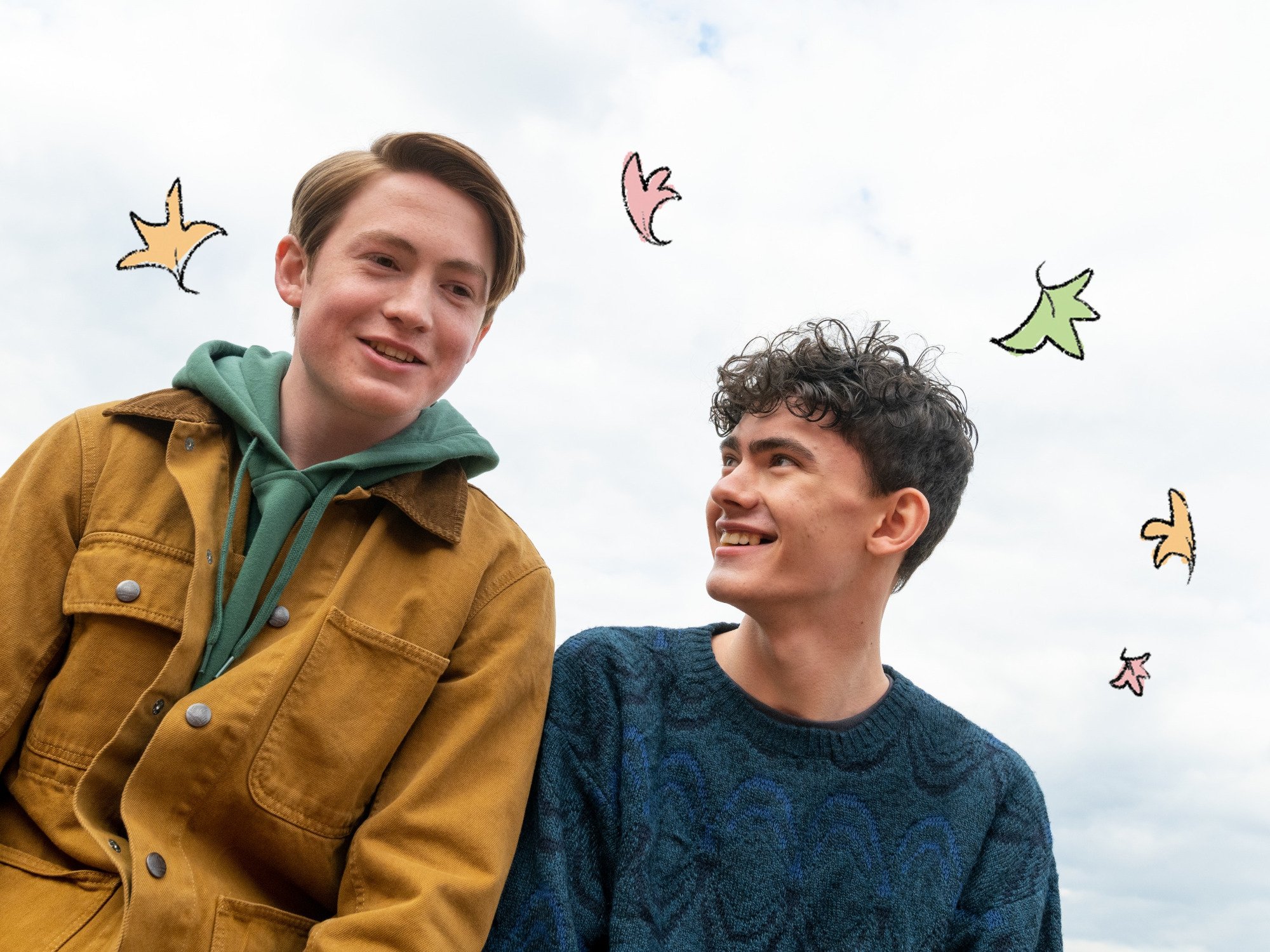 Fortunately, there are a few series that make solid follow-ups to Netflix's Heartstopper. Several of them are even available on the streaming platform. So, once you've had your fill of Charlie and Nick's love story, be sure to check out these five shows.
1. 'Love, Victor'
If you're searching for another teen series with LGBTQ themes and an upbeat tone, look no further than Love, Victor. A spinoff of the 2018 film Love, Simon, the Hulu show is quite a bit like Netflix's Heartstopper — from its main character, who's still figuring out his sexuality, to its lovable group of teens navigating the drama of high school.
Streaming exclusively on Hulu, Love, Victor is well worth a watch after Heartstopper. The series is already two seasons in, and its third and final outing comes out this June. That gives newcomers just enough time to catch up before the new episodes drop. And anyone who enjoyed Charlie and Nick's journey will no doubt fly through Victor's story. It's all about coming to terms with yourself, and it's fun and full of heart.
2. 'I Am Not Okay With This'
Those wishing for a show like Heartstopper, only sapphic, should check out Netflix's I Am Not Okay With This. A coming-of-age story about Sydney (Sophia Lillis) — a teenage girl who's juggling high school, questions about her sexuality, and superpowers — I Am Not Okay With This truly has it all. It's not a clear-cut romance in the way Heartstopper is. But that just gives viewers more to look forward to.
If you do decide to watch I Am Not Okay With This after Heartstopper, just be warned: Netflix canceled the series despite its dedicated fanbase. Sadly, that means there's only one season of the show to work through. Still, it's a memorable one that will no doubt leave viewers in their feelings.
3. 'Young Royals'
Like Heartstopper, Young Royals was a hit when it debuted on Netflix in 2021 — and the show also features a compelling teen romance and LGBTQ themes. It's a bit more angsty than series like Heartstopper and Love, Victor. Plus, it deals with some different subjects, including coming of age as a royal.
Young Royals kicks off with Sweden's Prince Wilhelm (Edvin Ryding) shipping off to boarding school, where he falls for a fellow student named Simon (Omar Rudberg). The two share a love that's as moving as Charlie and Nick's. However, it comes with much grander complications. But then, that comes with the territory of being a prince. And it gives viewers plenty of drama to devour as they watch this six-episode series.
'Never Have I Ever'
The central love triangle in Never Have I Ever isn't LGBTQ, but the teen series has the same feel as shows like Heartstopper and Love, Simon. It doesn't take itself too seriously, tackling important subject matter but also injecting its story with plenty of humor and heart. Like Heartstopper, this series is sure to leave a smile on your face.
Never Have I Ever follows Indian-American teen Devi (Maitreyi Ramakrishnan) as she navigates the ups and downs of high school. Devi deals with a number of relationship questions throughout the first two seasons, as well as plenty of family drama. Her story offers something for everyone. And it captures the charm and awkwardness of high school exceptionally well.
'Sasaki and Miyano'
If you're looking for an anime that feels a lot like Heartstopper, Sasaki and Miyano is a show that fits the bill. Featuring a budding romance between a popular senior and a shy underclassman, the anime adaptation of Shō Harusono's manga is every bit as heartwarming as Heartstopper.
Both of Sasaki and Miyano's main characters grapple with their sexuality over the course of the series, coming to terms with it themselves and coming out to others. In that sense, the pair has a lot in common with Charlie and Nick. So, fans of Heartstopper should definitely check out Sasaki and Miyano on Funimation if they get a chance.