5 Things to Know About Hallmark Channel Actress Erin Krakow
If you watch the Hallmark Channel, you'll recognize Erin Krakow. The 34-year-old actress stars in the network's popular series When Calls the Heart as Elizabeth Thornton. And she's also popped up in several movies for the feel-good channel, including 2013's Chance at Romance and the holiday flicks A Cookie Cutter Christmas and Finding Father Christmas. 
On August 17, she'll be on the small screen again in A Summer Romance. In the movie, she plays Sam Walker, the owner of her family's picturesque Montana ranch. Sparks fly when big-time New York real estate developer Richard Belmont lands his private jet in her hometown town. He wants to buy her ranch and turn it into a resort, but when the airport shuts downs and he's trapped in the Treasure State, this city slicker starts to change his tune. 
Here are five things you may not know about Erin Krakow.
Erin Krakow trained at the Juilliard School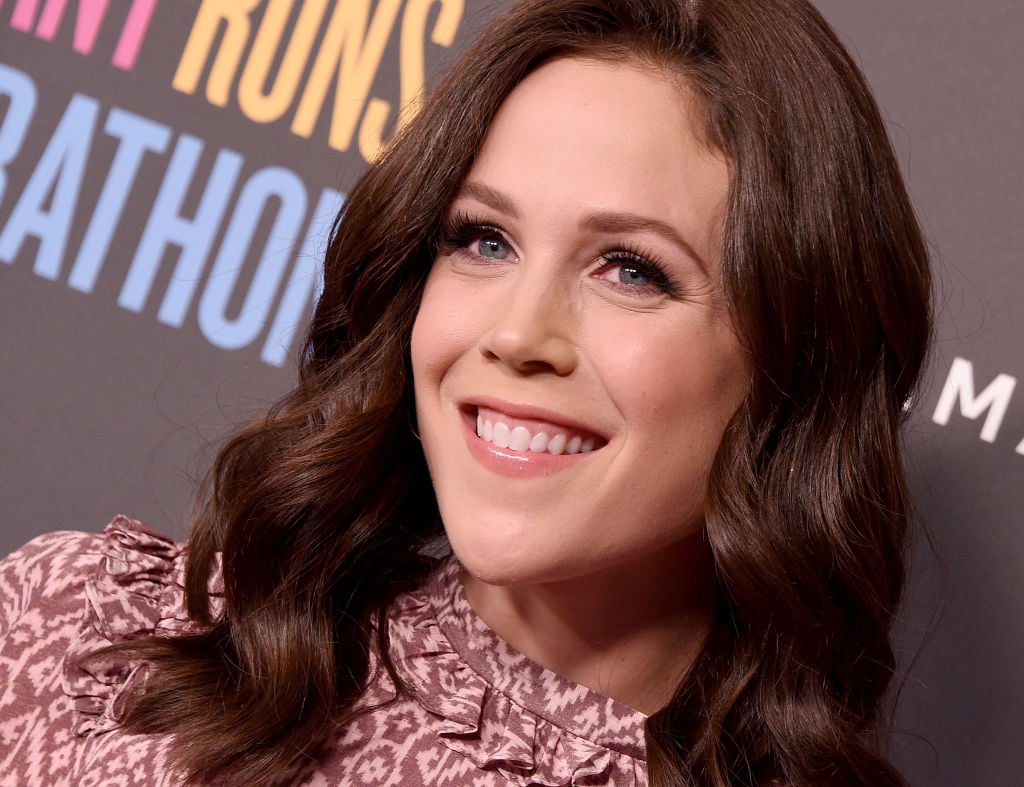 Krakow has said that she started performing as a child after her younger brother was born and she wanted to get more attention from her parents. As a teen, she attended Florida's Dreyfoos School of the Arts. She then went on to earn a bachelor of fine arts at the prestigious Juilliard School. She's said the education she received at both institutions helped her succeed in the competitive world of professional acting. 
"I wouldn't be where I am today without my education. I'm very grateful to my teachers and it's an honor to get to play one on TV," she told From the Desk in 2018. (Krakow plays a schoolteacher on When Calls the Heart.)
She got her start on a soap opera 
Before When Calls the Heart, Krakow was probably best-known for playing Tanya Gabriel on the Lifetime series Army Wives. But that wasn't her first time on the small screen. Krakow's first TV role was actually a small recurring part on the soap opera Guiding Light, where she played a character named Molly. She's also appeared on shows like Castle, NCIS, and Good Girls Revolt.  
She once had a crush on Jordan Knight 
Krakow isn't married or in a relationship (or if she is, she hasn't shared the news with fans). But she did reveal who her first celebrity crush was in an interview with Parade earlier in 2019. 
The actress was apparently quite the New Kids on the Block fan when she was younger, as she confessed that Jordan Knight was her first celebrity crush. She was also a fan of '90s teen heartthrob Jonathan Taylor Thomas. 
She's standing by her friend Lori Loughlin 
Earlier this year, there was a big shakeup in the When Calls the Heart cast when star Lori Loughlin was abruptly fired mid-season after she was implicated in a college admissions bribery scam. While Krakow hasn't said anything specific about the allegations against Loughlin, she has made it clear that she's supporting her former co-star through the tough times. In July, she wished her fellow actress a happy birthday on Instagram and referred to her as her "forever friend."
She loves the Hearties fan community 
When Calls the Heart has a devoted fan community. Followers of the show call themselves Hearties and even gather together every year in Canada to visit the show's set and meet the stars. For Krakow, have such enthusiastic supporters is a blessing, and she frequently interacts with fans on social media. 
"I've always been the kind of person who likes to lead with kindness and hope to leave the world a little better than it was when I entered it, I think that's important," she told Pop Culture Principle in 2017. "It makes me happy to know that this show has brought a lot of joy to our viewers. One of the beautiful parts of the Hearties community is seeing how many friendships were formed as a result of this show and as a result of the Hearties movement, it's really special."
A Summer Romance airs Saturday, August 17 at 9/8c on Hallmark Channel.