5 Times BTS' J-Hope Shared His Love for His Dog, Mickey
This dancer loves hamburgers and Sprite. J-Hope also loves his family's adorable pet — a dog named Mickey, who even apparently received a phone call when the boy band learned of their Grammy Award nomination. 
Here are a few of the times when this BTS rapper shared his love for his family's puppy.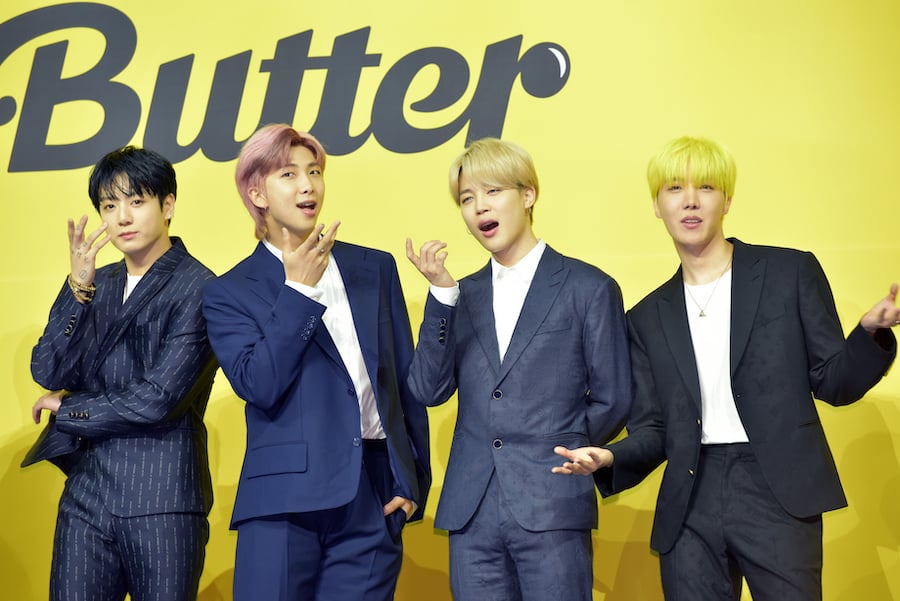 J-Hope is one of the rappers in the award-winning K-pop group, BTS
J-Hope, real name Jung Hoseok, appeared on BTS songs like "Boy With Luv" and "Permission to Dance." He also released the chart-topping mixtape Hope World and the single "Chicken Noodle Soup" with Becky G. 
Outside of his career with BTS, J-Hope is the proud dog owner of a Shih Tzu named Mickey. According to Showbiz Cheat Sheet, this puppy mostly lives with J-Hope's family, but the artist often shares his love for this puppy during interviews and social media. 
J-Hope even shared exciting news with his family dog, named Mickey
In 2019, the "Outro: Ego" singer posted a video of Mickey to Twitter, earning over a million likes from fans. In the clip, this pet posed alongside a Mickey-inspired pillow, with J-Hope screaming in excitement. 
According to South China Morning Post, J-Hope puts Mickey in different outfits, "from angel costumes to basketball uniforms." In 2015, he even shared concerns regarding this dog's snoring habits. 
During one 2021 interview with Grammys, the BTS members shared who they contacted after earning their first nomination. J-Hope shared that the first family member who received a phone call was his dog, Mickey. The BTS members were confused at first and poked fun at the rapper's answer.
"Your puppy picks up the phone? Very smart," Suga said, according to one fan translation. V pretended to be Mickey answering the phone, saying, "Hello, this is Mickey."
"It's Mickey on the phone," Suga said with a smile. The other members of this K-pop group laughed, including J-Hope.
BTS fans often share their love for pets like Yeontan, Mickey, Rapmon, and Holly
Mickey is just one of many pets owned by the BTS members, but he is, technically, J-Hope's only animal. V often posts videos of his pomeranian named Yeontan, with fans even celebrating the dog's birthday annually.
Suga shared a picture of himself with his dog while on his period of "rest and relaxation" of 2019. RM sometimes shares photos of his dog Rapmon. Fans don't see Mickey as often as other BTS pets. Of course, the BTS members are constantly traveling, performing for fans, and releasing chart-topping original music. 
Music by BTS, including J-Hope's solo song titled "Outro: Ego," is available for streaming on Spotify, Apple Music, and most major platforms.