50 Cent Posts Angry Message From Will Smith After He Addressed August Alsina's Relationship Claim
Many people are curious about Will Smith and Jada Pinkett Smith's marriage after August Alsina's interview. That includes 50 Cent who showed he messaged Smith after their last Red Table Talk episode. Find out why Smith angrily responded to him and more.
August Alsina said Will Smith gave blessing for relationship with Jada Pinkett Smith
There were rumors that something was going on between Alsina and Pinkett Smith. The singer confirmed this was true in an interview and that her husband knew about it.
"I actually sat down with Will and had a conversation due to the transformation from their marriage to life partnership that they've spoken on several times and it not involving romanticism… He gave me his blessing," he told Angela Yee of The Breakfast Club.
This had many people talking about the married couple's marriage. They addressed it on Red Table Talk.
The married couple responded to the claims
Pinkett Smith and Smith sat down for a conversation about what happened. They said they broke up before she started her relationship with Alsina. The Girls Trip star directly addressed the claim that her husband gave his blessing.
"The only person that can give permission in that particular circumstance is myself," Pinkett Smith said. "But what August was probably trying to communicate because I could actually see how he would perceive it as permission because we were separated amicably. And I think he also wanted to make it clear that he's not a home wrecker, which he's not."
She also explained what drew her to Alsina. "I just wanted to feel good," the actor said. "It had been so long since I felt good. And it was really a joy to just help heal somebody. I think that has a lot to do with my codependency, which is another thing I had to learn to break in this cycle of just that idea of needing to fix and being drawn to people that need help."
50 Cent posted an angry message from Smith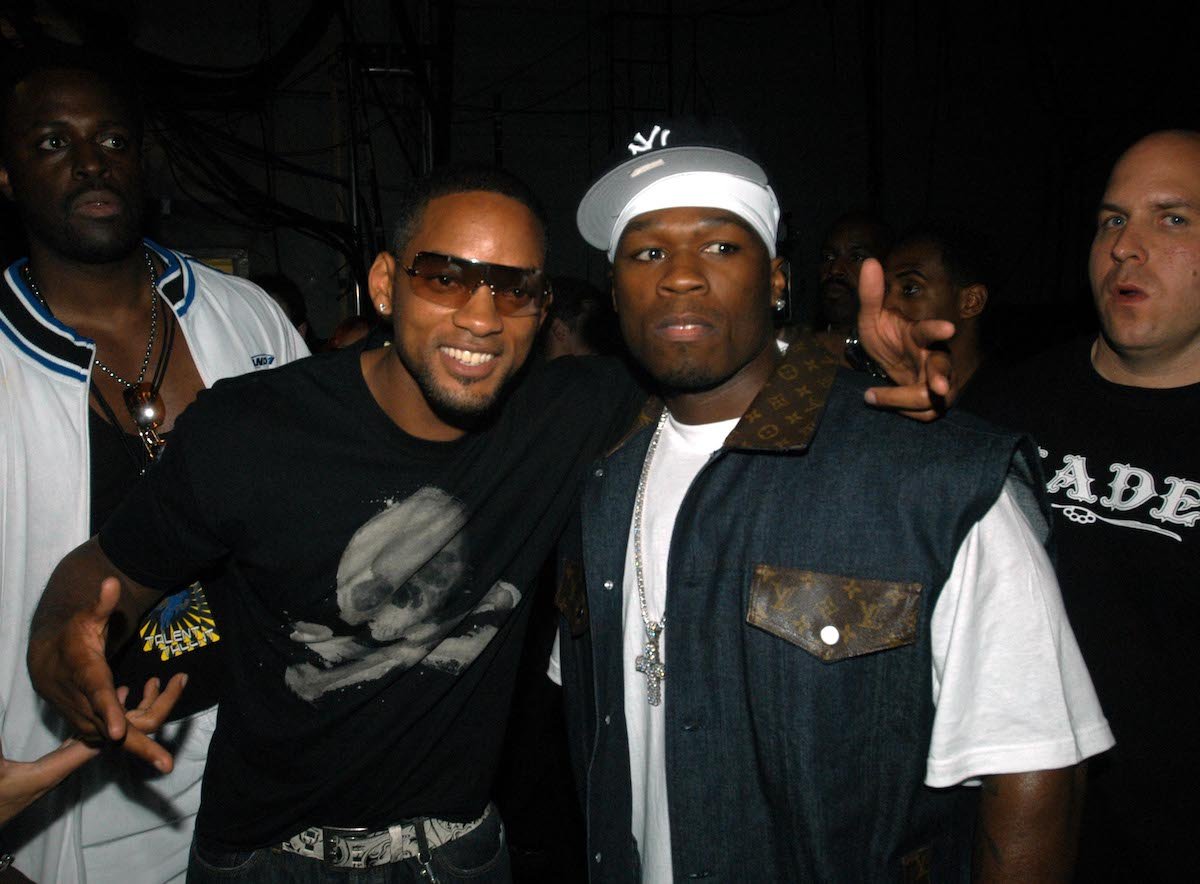 The producer checked on Smith after the revealing episode of Red Table Talk. He then posted the private exchange in a post on Instagram.
It started with 50 Cent asking if he's OK. Smith responded with, "Yes, I'm cool. I appreciate your concern." The rapper asked "But why she tell you that sh*t on a show for everybody to see?" Smith answered, "We broke up, so she did her and I did me."
He then asked "Then she said only SHE can give permission for somebody to blow her back out." Smith then said, "f*ck you 50." The Power producer captioned the post with "Damn it's like that, what I do?"
Multiple people wrote in the comments defending Smith. "Will is a legend. You're a clown," read one comment. "50 is the king of disrespect," read another comment.