50 Cent Blasts Irv Gotti for Admitting He Tried to Sabotage His Career
There's a new plot twist in the decades-long rivalry between 50 Cent and Murder Inc. Like Power, this saga will probably never end, and in this case, Irv Gotti's words ensured that the bad blood will only get thicker.
Fans are used to seeing 50 Cent and former Murder Inc. artist Ja Rule trade insults online, but now 50 Cent is calling Gotti out for his role in trying to sabotage his career.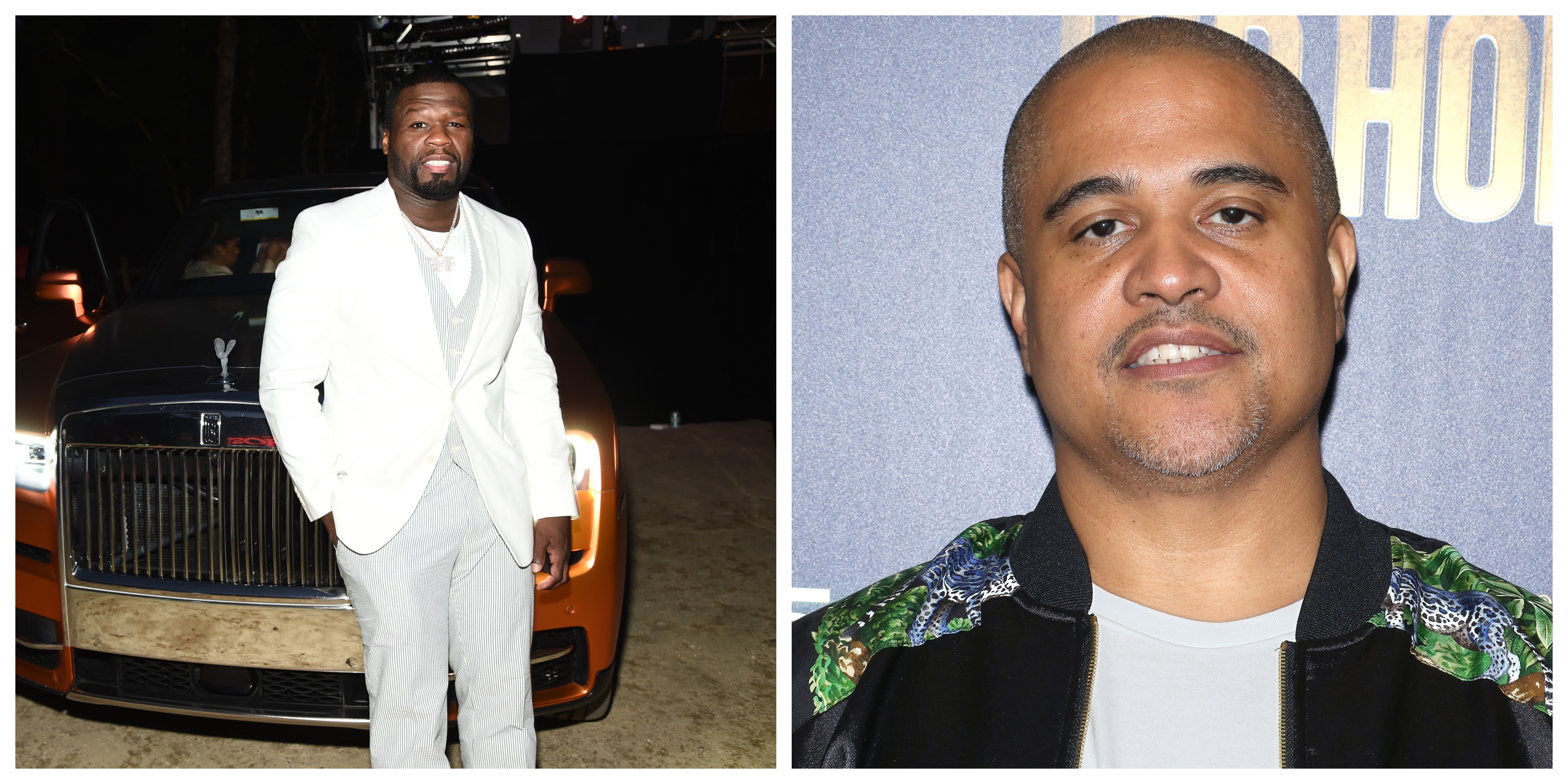 50 Cent vs. Murder Inc. goes beyond Ja Rule beef
Most hip-hop fans know that Fif and Ja Rule have a longstanding feud that is not just limited to their records. Both rappers are Queens natives and sometime in 1999, Ja Rule was robbed at gunpoint in his own borough.
He claimed that 50 Cent knew the guy behind it, and later insinuated Fif was salty because Murder Inc. wouldn't let him in one of their videos. That same year, 50 dropped a diss track aimed toward the label and things kept going downhill from there.
The two artists once got into a fist fight and later, 50 Cent was stabbed outside the Hit Factory by someone allegedly in Murder Inc.'s crew. Over the years, their camps (G-Unit and Murder Inc.) traded shots via music, interviews, and social media.
The core clash between 50 Cent and Ja Rule is still simmering, but Irv Gotti just added more fuel to the old fire.
50 Cent calls out Irv Gotti over blackball comments
In an eye-opening moment on Instagram, 50 Cent posted a clip of Irv Gotti talking about how he intentionally blackballed him in the industry. During an interview with B High Atl, Gotti spoke explicitly stated that he blocked 50 Cent from getting a record deal.
When asked what advice he would give his younger self (DJ Irv in this case) Gotti responded that he would tell himself to "let Atlantic Records sign 50 Cent." He admitted that when Murder Inc. was at its peak, labels would hit him up asking for advice about whether to sign Fif.
"I blocked a ni*** until he fell into Em and Dre's lap," he said. "Labels would call me—and I was so hot, just the hottest thing—so I would be like 'Yo, if you f*ck with him I ain't f*cking with you.' And they would be like 'We ain't f*ucking with him, Gotti, forget it.' So I should've let some of them bullsh*t a*s labels…"
Gotti went on to say he blocked Fif "into a dream situation" backed by Dr. Dre and Eminem. He feels that had he let things flow differently, 50 Cent would've ended up with a stalled music career, an outcome that Gotti still prefers.
50 Cent caught wind of Gotti's comments (which can be viewed here) and captioned his post with, "Now everybody knows why i act the way i act. These sucka a** ni**a's be out here working against you, instead of working on their own sh*t. 👀now look at them, all f*cked up."
Murder Inc. didn't survive, even after name change
After reading 50 Cent's post, many fans called Irv Gotti a hater and pointed out how Murder Inc. collapsed. Using the example of never wishing bad upon someone, commenters reflected on the label's federal money laundering case.
Although Gotti and his brother were acquitted, Murder Inc. never fully restored its musical roster to its former glory days. The Inc. still signed artists, but the label didn't reach the same zenith.
However, the ill will between Irv Gotti, Ja Rule, and 50 Cent continues. In 2019, Gotti told VladTV that he believes Satan saved Fif after he was shot nine times and the "Wanksta" rapper works with the police. He thinks 50 Cent called the feds on him and Murder Inc. back in the day.
50 Cent wants fans to know he's not a bully and his rage toward the Murder Inc. camp is justified. This is one beef that may never die.