50 Cent Is Furious With Starz Over 'Power Book IV: Force'
50 Cent is known to be outspoken. Now he's furious with Starz over 'Power Book IV: Force'
Curtis "50 Cent" Jackson is known for speaking his mind. A Power Universe executive producer, the Queens-born entertainer has worked with the network since the debut of Power back in 2014. He's even branched out outside of the Power Universe for another slew of TV shows and films. However, it hasn't all been smooth sailing.
In fact, 50 Cent is currently furious with Starz over Power Book IV: Force.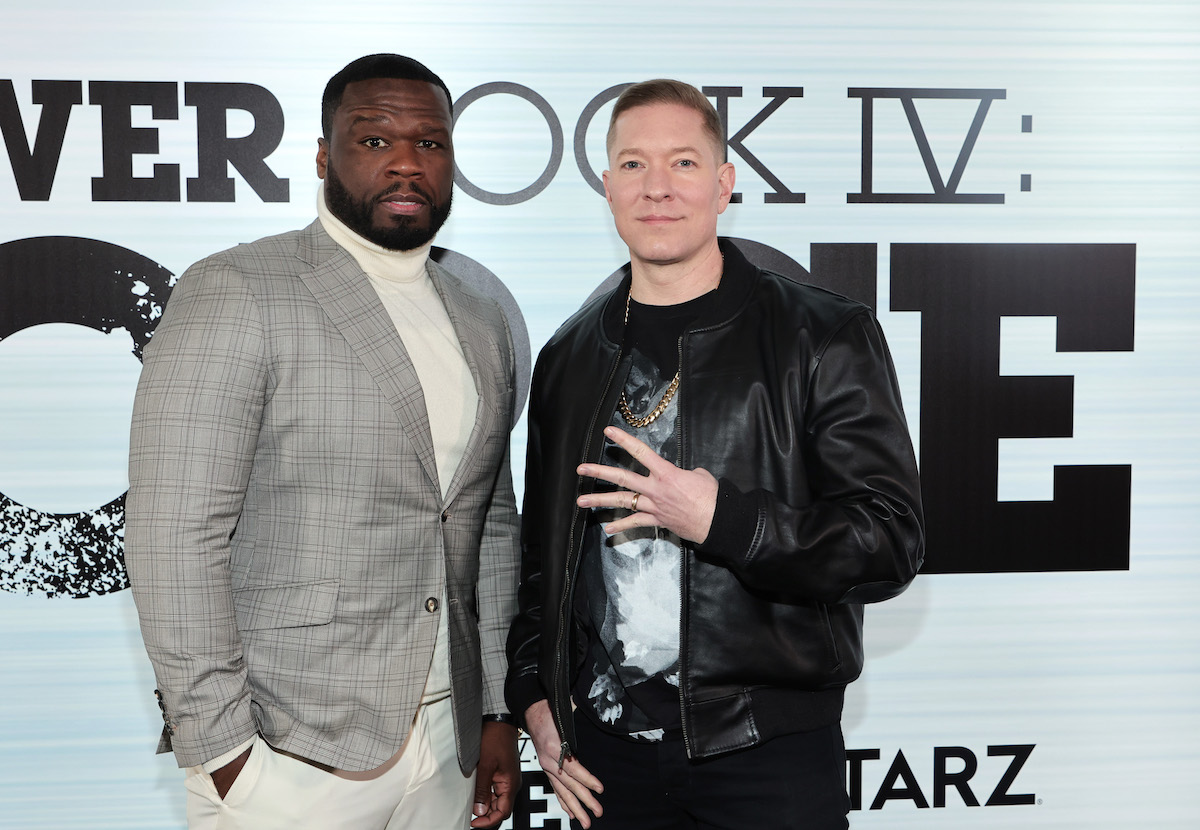 'Power Book IV: Force' has the biggest premiere in the history of Starz
Fans have adored Tommy Egan since the pilot episode of Power. Quick-tempered and hilarious, the gangster is known to shoot first and ask questions later. He was the exact opposite of the level-headed James "Ghost" St. Patrick and the two of them together was like watching a masterpiece on the screen. Therefore, fans were thrilled when Starz announced that Tommy would be getting his own spinoff series.
Not only was Power Book IV: Force one of the most highly anticipated series of the year, fans flocked to the TV to watch the series premiere. It is now the most-watched premiere in the history of the entire Starz network.
"STARZ Original Series, Power Book IV: Force debuted as the most-watched premiere ever in STARZ history with 3.3 Million multiplatform views in the U.S. on Sunday alone, based on early reporting with many other platforms still to report," a Starz press release read."
Though the series did huge numbers on its first night, four episodes in, it still hasn't been renewed for a second season.
50 Cent is furious with Starz
50 Cent has been involved with the Power Universe from the beginning. The character Ghost is partially based on him and he has been an executive producer, directed some episodes, and starred in the original series as Kanan Stark. Now, it seems that he's fed up with the network.
Amid news that Starz had renewed the series Hightown, the rapper/producer took to Instagram to express his frustration.  "This is me packing my stuff, STARZ," he shared in a series of posts. "Sucks, my deal is up over here I'm out. They Renewed High town and FORCE is the highest-rated show they have it sitting in limbo. If I told you how much dumb s*** I deal with over here. you would think they all went to school on a small yellow bus."
50 Cent went on to tell  Anil Kurian, the Head of Development at G-Unit Film and TV, and Josh Bramer, Director of Development at G-Unit Film & Television to also pack their bags.
Will 50 Cent actually leave Starz after his contract is up?
Though 50 Cent has worked with Starz since 2014, back in 2018 he signed a four-year $100 million development deal. Though his contract does expire this year, we're not so certain 50 Cent is ready to jump ship yet. After all, his hit series BMF has been renewed for a second season. Moreover, he also has a documentary film on the Black Mafia Family that is set to debut.
Also, he's working on a new series with Snoop Dogg about his infamous murder case titled, Murder Was the Case. As fans know, this is not the first time, 50 Cent has expressed his frustration with Starz. During the Power era, he leaked several episodes out of frustration, he was annoyed when Starz got mad at him for announcing Patina Miller's casting in Power Book III: Raising Kanan and a slew of other issues.
Power Universe creator Courtney Kemp has moved on to Netflix, so we'll have to wait and see if 50 Cent decides to move on as well.