50 Cent Has a Trick That Keeps Him From Getting Too Drunk at Parties
While you may not see 50 Cent topping the Billboard charts these days, he continues to make waves in the headlines. In a recent interview with co-hosts of the Armchair Expert podcast Dax Shephard and Monica Padman, the rapper revealed a partying secret that has allowed him to keep up appearances with high-profile friends and …
While you may not see 50 Cent topping the Billboard charts these days, he continues to make waves in the headlines. In a recent interview with co-hosts of the Armchair Expert podcast Dax Shephard and Monica Padman, the rapper revealed a partying secret that has allowed him to keep up appearances with high-profile friends and guests over the years. 
50 Cent is no stranger to the party scene. When he first gained fame in the early 2000s with his debut studio album 'Get Rich or Die Tryin', songs like "In Da Club" became staples at clubs and music venues across the country. Recently, the artist has been busy working as a producer and lead actor in 'Power' the popular crime-drama on the Starz network. 
It hasn't always been smooth sailing for 50 Cent
A rise to fame and success once earned 50 Cent a spot among Forbes' top-five wealthiest hip-hop artists with a net worth of $155 million. In 2015 however, the rapper was forced to file for bankruptcy following a lawsuit that required him to pay $5 million to a woman who accused him of posting a sex-tape of her online.
Grappling with the fallout from faulty investments and unpaid child support, 50 Cent had no choice but to file for Chapter 11 protection in order to deal with his debts, totaling close to $22 million. A far fall from his early successes. 
Rumors about 50 Cent's financial endeavors continue to swirl, with recent speculation that the rapper invested big in Bitcoin. While this was found to be untrue, the artist is likely doing quite well these days since settling his debts and going on to produce and star in 'Power.'  
His four-year deal with the Starz network ensures that he collects a substantial paycheck by continuing to create and star on the show. His current net worth is estimated at $33 million.
50 Cent's partying secret revealed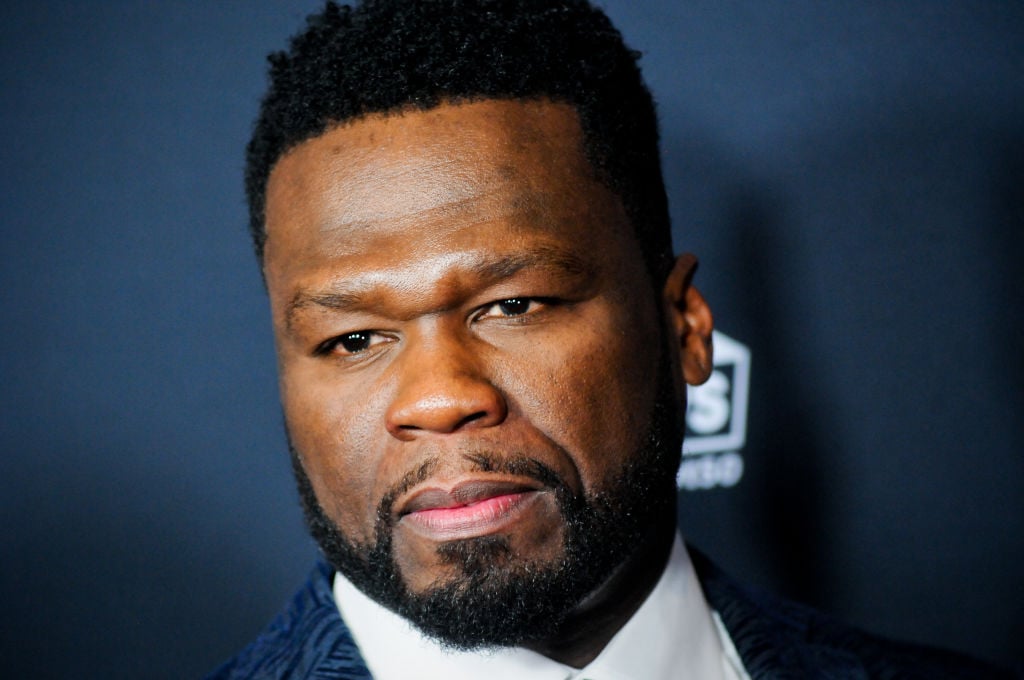 In a recent interview on Armchair Expert podcast, 50 Cent reminisced about his partying days. He shared with the co-hosts that he often pulled a clever switch in order to keep up appearances and ensure the people around him were having a good time.
"Sometimes I'll finish a bottle of champagne. I'll pour the bottle of champagne into people's glasses and send the bottle back. And they'll bring it out to me filled with ginger ale," the rapper said as he discussed the ins-and-outs of his high-profile lifestyle.
"And this is because I'm such a lightweight drinker that I will drink a little bit and I will be hit," he continued. "I'll be high as a motherf*cker… My tolerance is super low because I just never touched it."
Apparently, moderation is helpful in order to keep up with a fast-paced crowd.
It's important to the rapper that he creates a lively environment for others
The artist continued to explain his rationale, discussing the importance of being a good host.
"When I drink the bottle afterward that I have them bring on the side it kept everyone partying and enjoying themselves the entire time," he said. "Because people kind of watch me and they start slowing down when they see me slowing down. And they're not doing what they'd regularly do because they see me not engaging … When you spend the money to have a good time, it's for them."
As 50 Cent reflected on some of his earlier choices, he conceded that he made financial decisions based on the desire to please others. When discussing his 18-bedroom home in Connecticut, he said: "You pay for a place like that, that is a party facility. It works really good in the beginning of your career because you want to bring everybody, you want to have a good time."