50 Cent Just Pulled Another Series From 'Starz'
50 Cent's 'A Moment in Time: The Massacre' is no longer moving forward on Starz.
The tension between Curtis "50 Cent" Jackson and the Starz network continues to brew. Despite the fact that 50 Cent is an executive producer on the network's leading series, that hasn't stopped the issues between him and the network heads from brewing. Now that Power Universe creator Courtney A. Kemp has exited the network for the streamer, Netflix, 50 Cent has been battling it out with Starz on his own.
Now, he's announced that another one of his projects won't be moving forward on Starz and fans are sensing this means the end of the relationship altogether.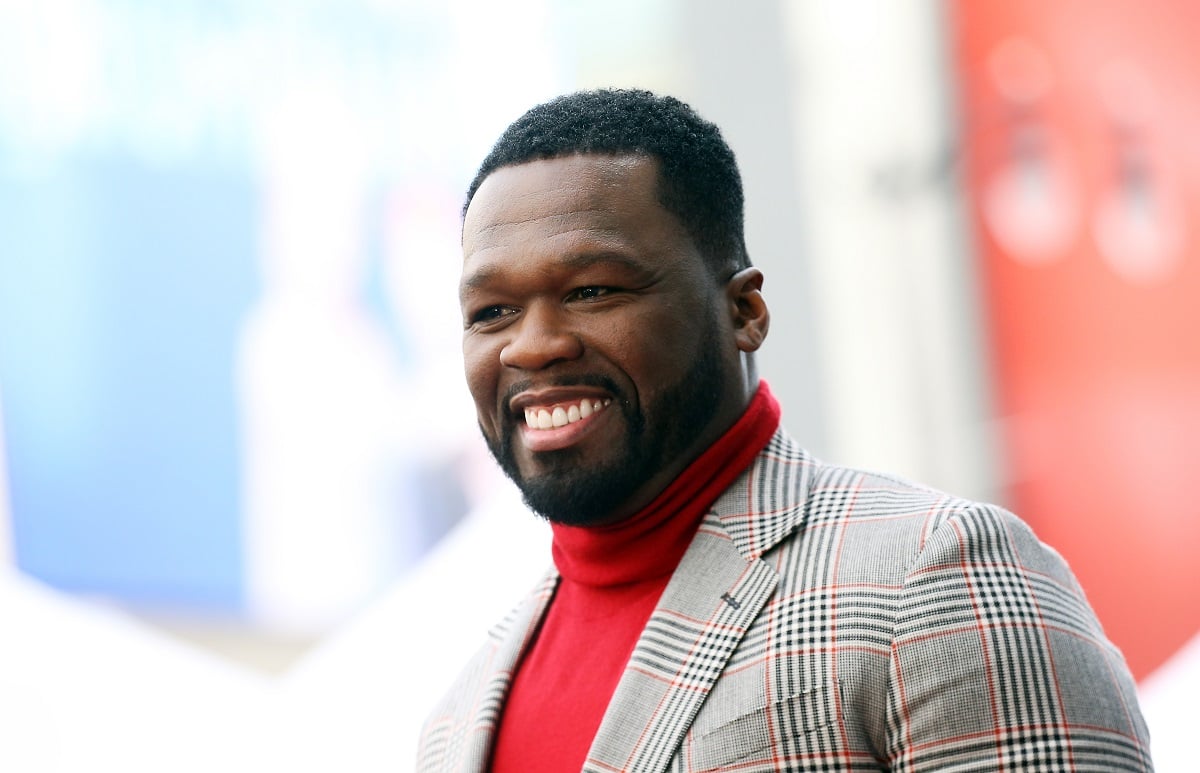 50 Cent is looking to leave the Starz network
Since Power premiered in 2014, 50 Cent has had a tumultuous relationship with the Starz network. He has accused them of leaking episodes, stalling production timelines, and everything else in between. Though he signed a four-year $150 million production deal with the cable network back in 2018, it's coming to a close this year and it looks like the rapper/producer is ready to exit Starz for good.
Most recently, the Get Rich or Die Tryin' rapper was frustrated at the delayed renewal of Power Book IV: Force for a second season. It was especially concerning because the series has the biggest premiere of any Starz original in the history of the network.
50 Cent also announced that the project he'd been working on with Snopp Dogg titled, Murder Was the Case is no longer headed to the network.
50 Cent just pulled another series from Starz
Now, 50 Cent has just announced that his forthcoming show, A Moment in Time: The Massacre which centered on his 2005 beef with former G-Unit member The Game is also no longer moving forward.
"Hey guys I decided I don't want to move forward with The Massacre in STARZ production slate," 50 captioned in an Instagram post. "It's a waste of time and money, and it doesn't fit the new Premium women's mandate over there. It was a companion piece with snoops (Murder was the case) I'll find a new network better fit to tell my story Lionsgate."
It is said that 50 Cent is currently shopping the series out to other networks that are interested in working with him.
The executive producer is trying to buy the 'Power' Universe from Starz
At present, 50 Cent's remaining shows on Starz are Power Book II: Ghost, Power Book III: Raising Kanan, Power Book IV: Force and BMF. In recent months he has even been talking about buying the Power Universe from Starz. On April 12, he shared a clip on Twitter of a UFC fight. "Everybody ready to work, I'm trying to buy my universe back from STARZ so it goes where ever I go," he wrote. "Only 5 months left in my deal, and I'm not on the air for 6 months so We Out!"
We're not certain how possible it would be for 50 Cent to truly buy three of Starz's staple programs, but we're certain he's at least going to try.