50 Cent Looks up to a Hollywood Legend When It Comes to Creating His TV Empire
50 Cent has begun to build his TV empire with the 'Power' Universe. Now the media mogul says when it comes to building his legacy he look sup to one Hollywood legend.
Curtis "50 Cent" Jackson has made himself a television mogul in less than a decade. Though the producer and rapper has dabbled in the movie business in the past, the success of the Starz drama Power has given him new leverage in Hollywood. From Power, the mogul has gone on to endorse and push out spinoff series, Power Book II: Ghost, Power Book III: Raising Kanan, Power Book IV: Force, and Power Book V: Influence.
He is also responsible for bringing BMF to the small-screen and a slew of other projects. Now the Queens-born rapper says there is one Hollywood icon he looks up to model his career after.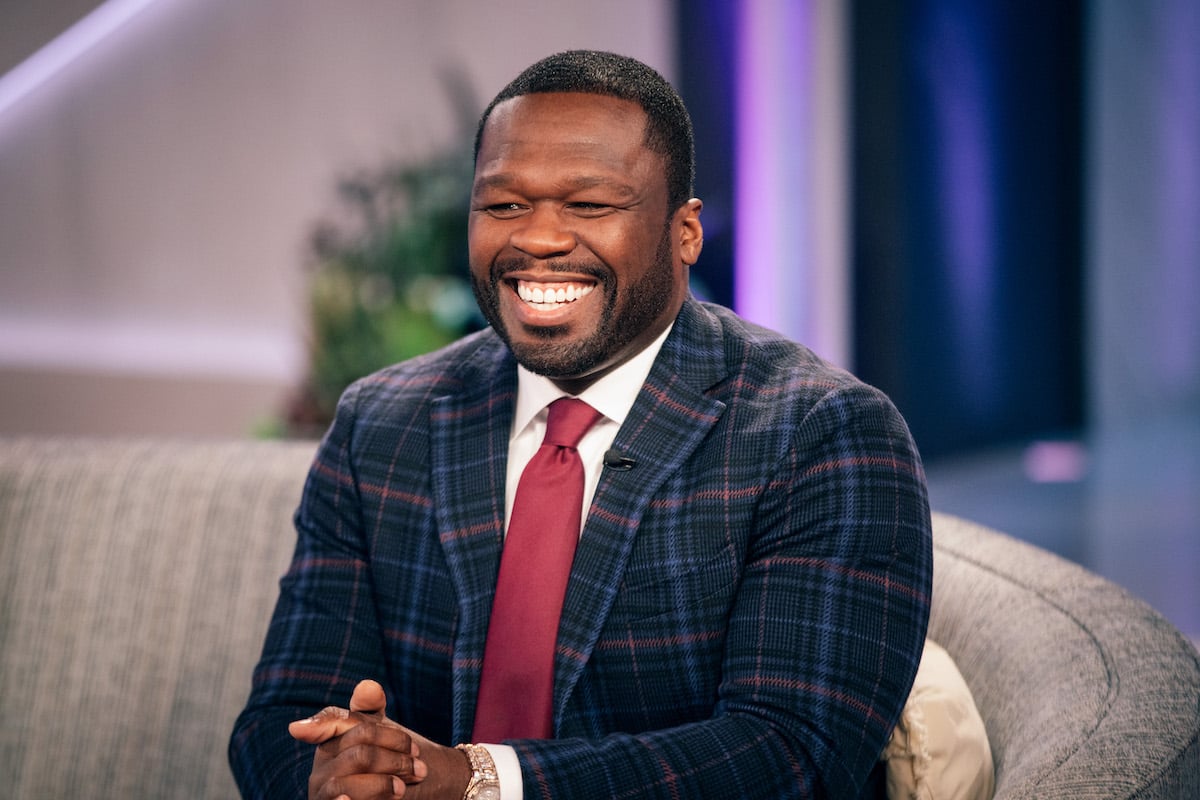 When did 50 Cent create 'Power'?
Showrunner, writer, and executive producer Courtney Kemp approached 50 Cent with the idea for Power in the early 2010s. Kemp pitched the rapper and executive producer Mark Canton her idea about a man who wanted to leave the drug game behind to become a successful businessman. Kemp knew the business world but she needed the rapper's input when it came to the streets and the drug game.
Together, they penned the script that would become the Power pilot. Kemp told Variety, "There's no version of Power working without our partnership. He has always been a great producer." 
Since then 50 Cent's work in the TV industry has only skyrocketed.
50 Cent looks up to Sylvester Stallone
In addition to the Power Universe and BMF, 50 Cent has a slew of other television projects in the works at various networks. As we know, the executive producer has no qualms about giving himself credit. However, he has now shared that there is one person in Hollywood that he looks toward for guidance when it comes to his own TV empire.
"First, I looked at, like my hero, as far as a career or how to navigate the business of entertainment, is Sylvester Stallone," he told Jalen Rose on the Renaissance Man podcast. "You know, he kind of made all the vehicles that he actually worked [on]. My habits and what I am conditioned for is why I progressed so fast in television."
Looking at what 50 Cent has achieved thus far and looking toward Stallone's career, we can't see the actor/producer slowing down anytime soon.
Is 50 Cent leaving Starz?
Despite the success of the Power Universe and BMF, 50 Cent has had some very public friction with Starz over the years. During a past season of Power, the Queens-born rapper got so frustrated with the network that he retaliated by leaking full episodes of the drama series.
This past summer just before the debut of Power Book III: Raising Kanan, 50 Cent also voiced his displeasure with the network. "STARZ is upset i posted @patinamiller (smh emoji) I didn't know that picture wasn't out, but i do know i have to build faster and get the f*ck outta here this sh*t is a mess," he shared on Instagram.
At present 50 Cent is at the end of a 4-year $150 million deal he has with the network. We'll see what happens when the deal comes to an end in 2022.