What Is 50 Cent's Net Worth in 2021?
Curtis "50 Cent" Jackson is one of the most prolific entertainers of our generation. The 45-year-old was born and raised in Queens, New York, and he began selling drugs at the height of the crack cocaine epidemic. After being arrested several times, 50 Cent began to shift his focus on music. A protege of Dr. Dre and Eminem, 50-Cent catapulted to fame in the early 2000s with his debut album, Get Rich or Die Tryin'.
While most entertainers have careers that only last a decade or so, 50 Cent has been able to withstand the test of time by diversifying his interest beyond the music. He has become a prolific businessman and producer, producing shows like Power and its various spinoffs as well as For Life and the forthcoming series Black Family Mafia.
Working in new avenues and maintaining his A-list status has certainly helped 50 Cent's net worth.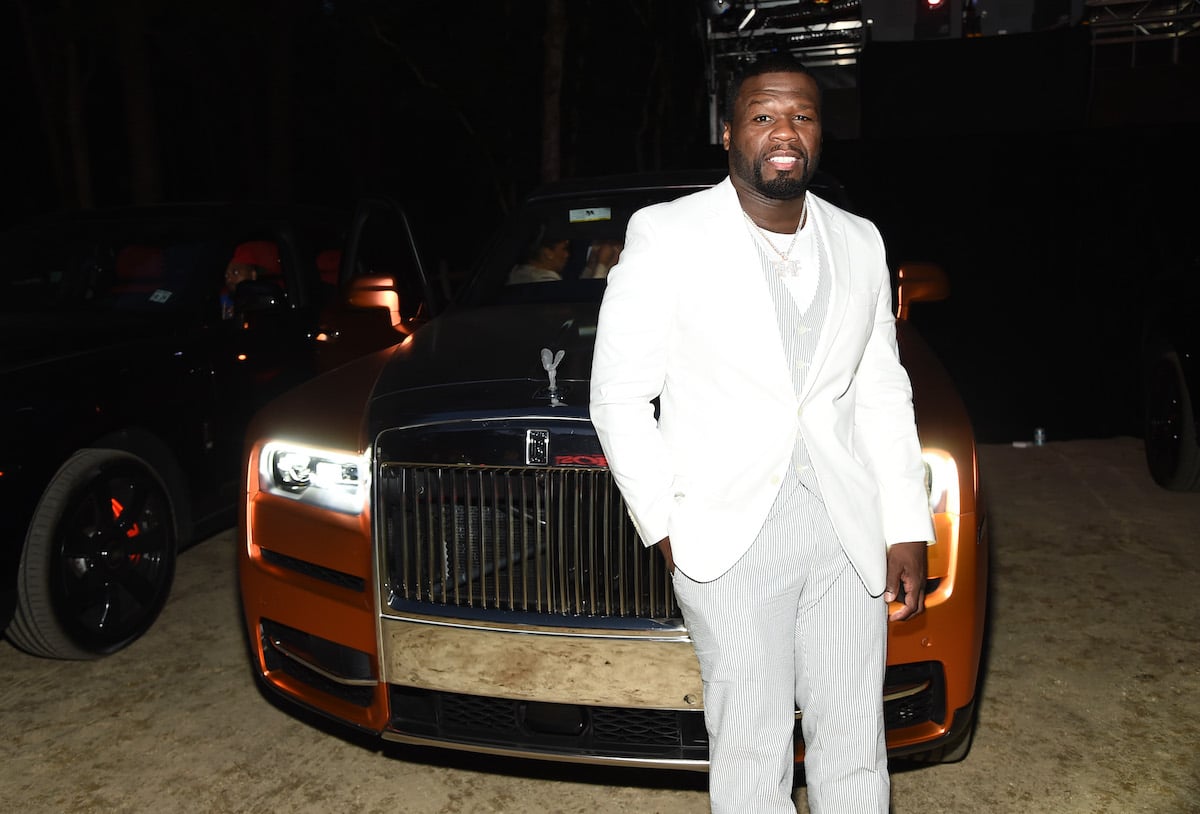 RELATED: 50 Cent: The Song That Made Him Want to Become a Rapper
How did 50 Cent become famous?
After being shot nine times at close range and surviving, 50 Cent began to shift his perspective and take rap more seriously. By then he'd already garnered some recognition with his underground single "Hot To Rob." Then in 2002, Eminem heard his mixtape, Guess Whose Back?, and invited the rapper to fly to LA to meet with him in Dr. Dre.
From there, the Power producer's career took off like lightning. He signed a $1 million record deal and released the mixtape, No Mercy, No Fear. One of the singles from the mix-tape, "Wanksta" appeared on Eminem's 8 Mile soundtrack
The next year, 50 Cent's debut album, Get Rich or Die Tryin' debuted at number one. The lead single from the song, "In Da Club" is still the most listened-to song in radio history within a week according to Billboard. The rest is history.
RELATED: 50 Cent's Criminal Activities Nearly Got Him Banned From Canada
How much does 50 Cent make from the 'Power' Universe?
Music is just one aspect of 50 Cent's portfolio. He's been able to expand outwards into other business ventures including television. Around 2013, Power creator and showrunner Courtney A. Kemp approached the rapper and executive producer Mark Canton with the idea for Power. Their partnership has been electric ever since.
Kemp told Variety, "There's no version of Power working without our partnership. [50 Cent] has always been a great producer." According to Glassdoor, TV executive producers make an average of $146,538 per year. However, 50 Cent makes much more than that. "When I started on the first season of Power, I was getting $17,000 an episode," 50 Cent told Variety. "I told them I could get paid more for being 50 Cent if I decided to go to a nightclub that night."
Since then, the rapper has signed a deal with Starz which is worth $150 million for 4 years. The deal ends in 2022.
RELATED: 'Power Book III: Raising Kanan': Will 50 Cent Narrate the Show?
What is 50 Cent's net worth in 2021?
Though 50 Cent filed for bankruptcy in 2015, he has only soared since then. "50 Cent made around $300 million in two years," Zack O'Malley Greenburg, Forbes' senior editor, told The Post. "He has always been really good at profiting off whatever his situation is. He even marketed getting shot nine times."
According to Celebrity Net Worth, 50 Cent is now worth $40 million, and we can only see that number expanding.