50 Cent's Next Project Is a Horror Movie
Curtis "50 Cent" Jackson has been dominant in the entertainment industry for over 20 years. Though he's been focused on the Power Universe in the past several years, as the Power spinoffs launch, the rapper/executive producer has shifted his focus on to other projects.
Amid the launch of his new Starz series, BMF, 50 Cent just announced that his next project will be a horror movie.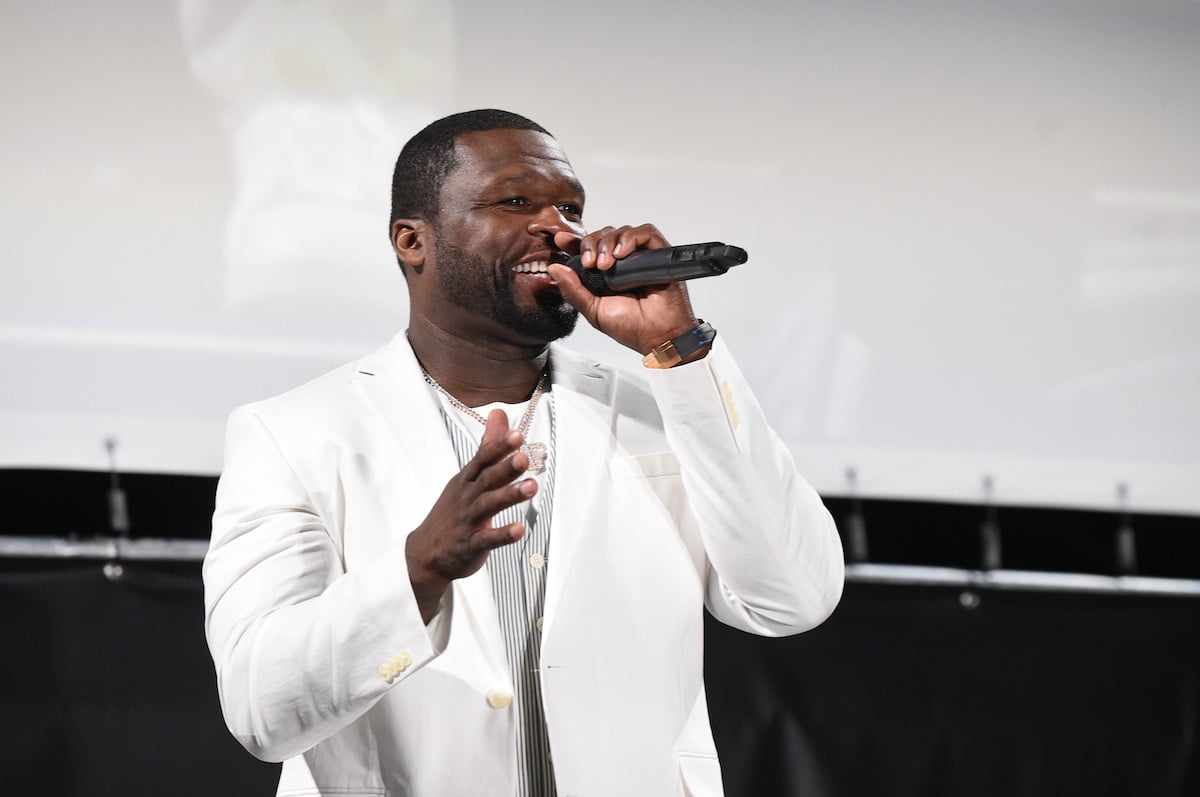 Did 50 Cent create the 'Power' Universe'?
50 Cent burst on the scene in the late '90s and early 2000s as a rapper, but in the last two decades, he's shown how much more expansive his range is. The rapper/businessman has shown his talents in Hollywood as an actor, director, and executive producer.
The Queens-born rapper's role in TV really exploded with the debut of Starz's Power. The idea was sparked by Courtney Kemp, who had previously been a writer on shows like The Good Wife and The Bernie Mac Show. She wanted to create a show about a drug kingpin who wanted to leave his life of crime behind for a new legit life. Kemp wanted to explore one central question, "Does my past dictate my future?'" 
When it came to the streets and selling drugs, she wanted the show to be as authentic as possible, so she approached 50 Cent. Kemp told Variety, "There's no version of Power working without our partnership. [50 Cent] has always been a great producer."
50 Cent is working on a horror movie
With the Power Universe, BMF, and a slew of other projects on his sleeve, 50 Cent is proving that he can't be placed in a box. Up next, the executive producer is working on a horror movie. During a recent Instagram post, 50 Cent announced that he was working on a project based on New Orleans' infamous Lalaurie Mansion.
"From executive producer Curtis '50 Cent" Jackson comes Lalaurie Mansion," he shared. "I have a Bomb squad on this one SAW director Darren Lynn Bousman and the writers of the Conjuring Chad Hayes and Carey W. Hayes 💣BOOM💨 we are going to scare the s### out of you.🚦Green Light Gang #bransoncognac."
Though 50 Cent shared no further details about the project, we do know that paranormal activity has been reported at the Lalaurie Mansion for over 200 years. The mansion used to be the home of enslaved people and people have reported that moaning and footsteps can be heard from various rooms in the building.
Is 50 Cent leaving the Starz network?
With this horror movie in the works and his documented drama with Starz, fans have been wondering if 50 Cent will be walking away from the network. Now that Kemp has signed a multi-year deal with Netflix, the rapper could be following her lead.
For now, it appears that 50 Cent will be staying put. His four-year, $150 million deal with Starz is not set to expire until 2022 and he also has a new series, BMF which is set in Detroit in the '80s. The show based on the real-life Flenory brothers, Demetrius "Big Meech" Flenory and Terry "Southwest T" Flenory who began building their fortune in the drug trade on the streets of Detroit amid the crack cocaine epidemic. BMF will debut Sept. 26.
Still, as 50 Cent expands into horror, he's showing everyone that he can thrive in more than one genre.