50 Cent Said Sharon Osbourne Gave Him His Nickname
Curtis "50 Cent" Jackson — who goes by 50 Cent — operates under a variety of labels and nicknames. Over the years, fans have become used to calling him 50, Fif, or Fiddy and avoid calling him by his government name. But the rapper-turned-mogul joked about how former talk show host Sharon Osbourne is the one who gave him one of those nicknames.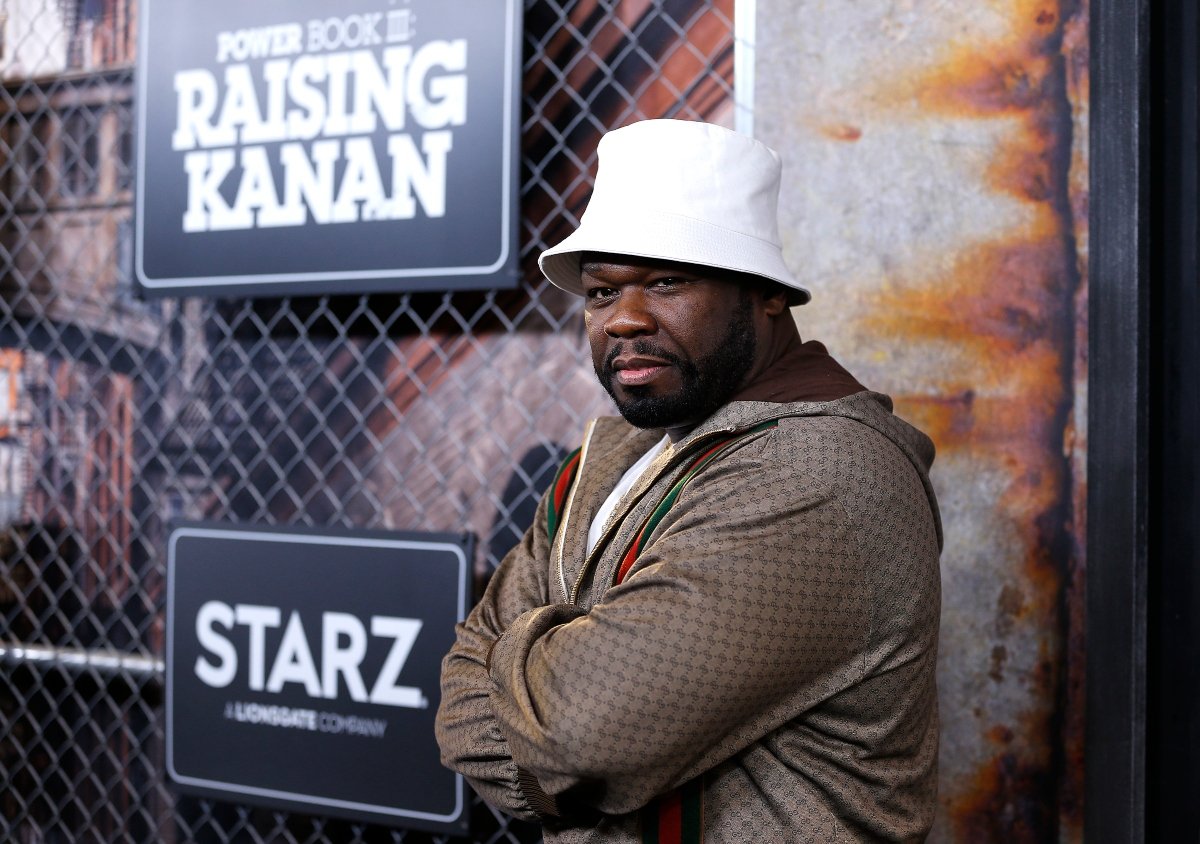 50 Cent says Sharon Osbourne dubbed him 'Fiddy'
While doing his promotional rounds for Power Book III: Raising Kanan, 50 Cent spoke to Britain's On Demand about the spinoff series and his namesake. When the host was unsure whether to address him as "Mr. Cent," "50," "Curtis," or "Fiddy," he jumped in and said Sharon Osbourne is behind the moniker, "Fiddy."
"You know, Sharon changed my name — Sharon Osbourne. She said, 'Fiddy Cents. Is it 50 or Fiddy?' and I was like, 'Whichever one makes you happy,'" said 50 Cent while imitating her British accent. He's been sticking to this story for at least six years, and during one past visit to The Talk, even mentioned collaborating with Osbourne's husband, Ozzy Osbourne.
50 Cent's stage name came from a notorious street robber
Longtime fans know 50 Cent's backstory and how he came up in Jamaica, Queens. He was a young and hungry hustler who wanted to break into the rap game and was once signed to Jam Master Jay's label. Under the late DJ/producer's wing is where he honed his craft and chose his stage name: 50 Cent.
Pulled from a New York stick-up kid named Kelvin Martin who was known in the streets as 50 Cent, he thought it was catchy. He wrote about it in the book, From Pieces to Weight: Once Upon a Time in Southside Queens.
"I wasn't going to run with the attitude of telling people that I had actually taken the name from the real 50 Cent. I just felt it was something an insider would get and the rest of the world would just think it was catchy," Fif wrote.
"The real 50 Cent was a stickup kid from Brooklyn who used to rob rappers. He had passed, but he was respected on the streets, so I wanted to keep his name alive. Other rappers were running around, calling themselves Al Capone and John Gotti and Pablo Escobar. If I was going to take a gangster's name, then I wanted it at least to be that of someone who would say 'What's up' to me on the street if we ever crossed paths."
He added that he liked the name because it's memorable. "I liked '50 Cent' because it seemed like something that people would remember — even a little kid is going to remember '50 Cent,' especially when he starts to learn how to count money."
50 Cent made the distinction between 'Curtis' and '50'
So as not to confuse anyone between his two personas, 50 Cent made it clear that Curtis Jackson is his formal name, one derived from his maternal grandfather. He once told Stephen Colbert, "Curtis Jackson is my grandmother's child… That's when I clean up."
There's definitely a difference between the two, and most fans can figure that out. Check out 50 Cent next as he narrates Power Book III: Raising Kanan on Starz.
RELATED: 'Black Mafia Family': Everything We Know So Far About 50 Cent's New Series