50 Cent Says He Wants Taraji P. Henson to Star in the 'Power' Universe
Curtis "50 Cent" Jackson is no stranger to controversy. The Power Universe executive producer has trolled everyone from Floyd Mayweather to Lil Kim. However, he was stopped in his tracks after trying to downplay the work of Taraji P. Henson. Now, in an interesting twist, 50 Cent says he now wants Henson to appear in the Power Universe.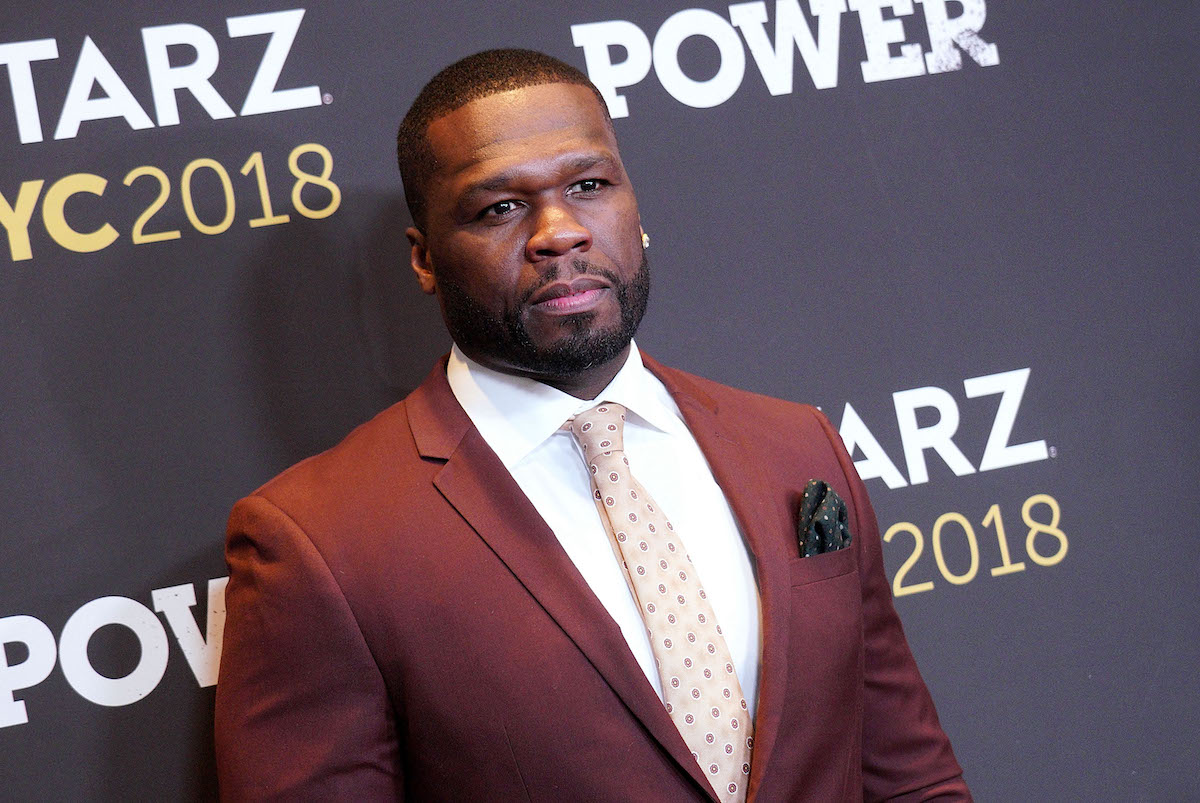 'Power Book III: Raising Kanan' star Patina Miller clapped back at 50 Cent for shading Taraji P. Henson
50 Cent is known for his trolling and for saying things that raise eyebrows. In the past, he's even made disparaging comments about Power star Naturi Naughton. Now, it seems that 50 Cent has turned his sights on iconic actor Taraji P. Henson, whom he's made rude remarks about in the past. In his attempt to praise Power Book III: Raising Kanan star Patina Miller, he stomped on Henson's work as Cookie Lyon on Empire via Instagram, "You know I don't miss nothing @patinamiller knocking cookie s— out the box. Empire who, how, where? LOL."
Miller and many other fans of both Power and Empire were not here for 50 Cent's antics. "Normally I wouldn't comment, but I feel its necessary…both of these characters are strong af," Miller said. "I love that queen and look up to her! I do think both characters can co-exist and one doesn't have to be "better" than the other…Lift them both up!! Thank you for your support always."
After reading Miller's comments, 50 Cent backtracked — kind of. "@patinamiller I'm the only one comparing you and @tarajiphenson to make people see you that way," he said. "Taraji crazy a– put in a lot of work, it takes a lot of time to get in the hearts and minds of an audience like that. you over there on some black women power s— smh LOL WTF."
50 Cent now says he wants Taraji P. Henson to star in the 'Power' Universe
After Miller told her boss that she didn't appreciate him dismissing another talented Black woman while trying to awkwardly praise her, the executive producer shockingly deleted his weird comments. Furthermore, he now says he wants the Hidden Figures star to join the Power Universe. During an interview with The Grio, the Power Universe producer was asked who he would want to see in the franchise moving forward.
"There are so many people at different points," 50 Cent responded, "I like Taraji… she work for it . Taraji been… you know how you play a defining character and you cant escape it," he said. "A lot of people when you think Taraji you think Baby Boy, but that was 20 years ago. That's how much work she put in….since then till now. But she's been someone to us culturally from that point. That's her breakout role to us, how we identify who she is."
Has Taraji P. Henson responded to 50 Cent?
Thus far the Academy Award winner has not bothered to even respond to 50 Cent. Instead, Henson has been focused on her mental health series, her beauty brand, TPH by Taraji P. Henson, and her forthcoming roles Annie Live!, Minions: The Rise of Gru, and her role as Mammie Till in an upcoming movie about the life and death of Emmett Till, a 14-year-old Black who was murdered in the 1950s in Mississippi for allegedly whistling at a white woman.