50 Cent Once Shelved His 'Black Magic' Album After Dabbling With Another Genre of Music
Before his status as a TV mogul, 50 Cent also left an unforgettable impression on the rap industry. But although primarily known for his hip hop records, there was a moment where 50 Cent experimented with a new brand of music.
Eventually, however, he didn't think this new sound would've satisfied his fans.
50 Cent was going in a new direction with 'Black Magic'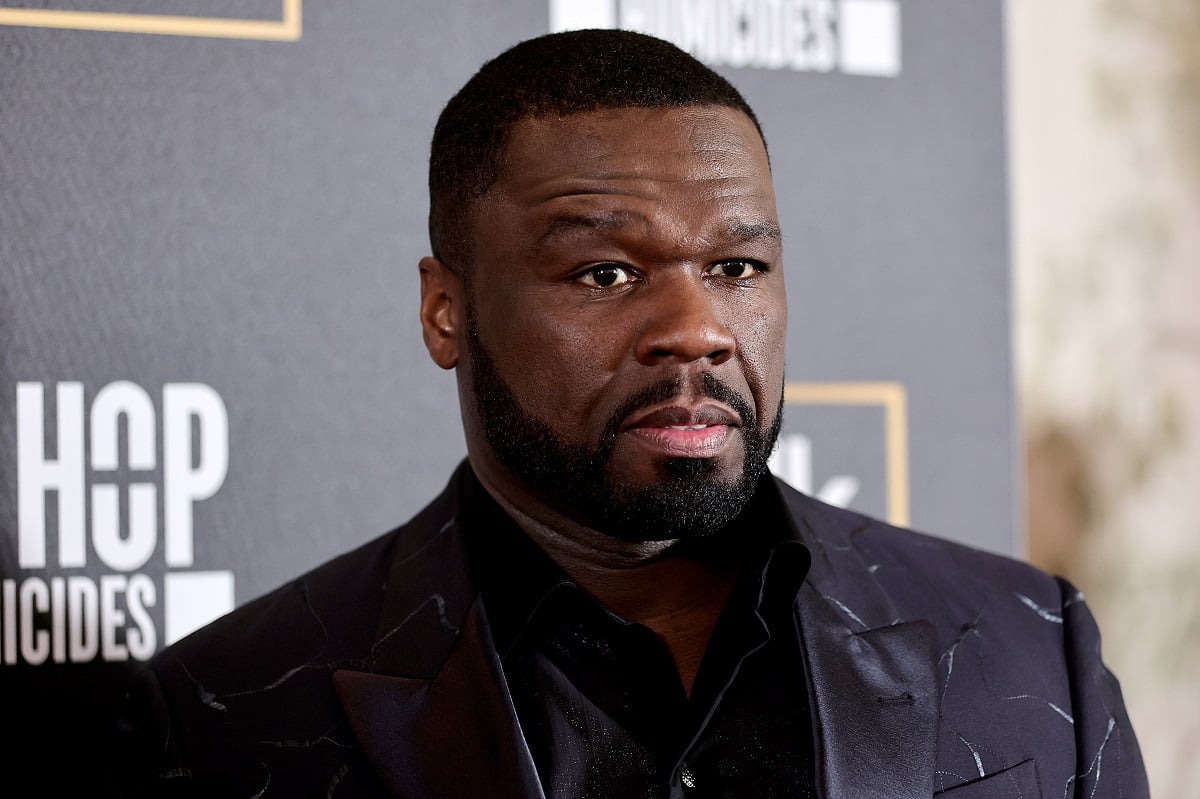 50 Cent was once gearing up to add another album to his discography with the record Black Magic. But Black Magic's content was going to be different from 50 Cent's usual music like in gritter albums such as Curtis.
"I've got a joint that I did that was real uptempo," he explained to Tim Westwood (via HipHopDX). "It's still 50 Cent…[for] my Black Magic album, I've been listening to a lot of different kinds of music. I just want to create something that's out of the box, that ain't the same style of music or same kinds of music [that I normally make]. I'm using different song formats…it's still hip-hop music, it's still 50 Cent content, it's just written in a different way [from the traditional 16 bar format]."
In an old interview with Dopemoney (via Exclaim), 50 Cent explained the inspiration for the new music came from partying.
"I went to a nightclub after-party," he said. "It was different music after a while. The music they were playing before they were playing the music I created was more uptempo, more dance… I wanted to make a song like that, so I went into the studio. Because I'm travelling with my live band, I took the band with me and we sequenced it and recorded the actual record while I was out there."
Why 50 Cent scrapped his 'Black Magic' album
Black Magic would never see the light of day. 50 Cent would do away with the project and return to his more traditional style of music. The television mogul simply changed his mind about the album's content.
"It doesn't make sense – and that's why you're never going to hear that album," he said in a 2012 interview with The Hollywood Reporter. "I have things that I really appreciate that belong in my iPod – my iPod only – and leave it there."
The record also helped 50 Cent realize it was a lot easier to announce experimenting and creating new projects. However, actually following through with those announcements was a different story.
"I have ideas and I'll be vocal, because I'm in a position where I'm consistently put in platforms and positions where the public will have access to my idea. So I say it, and I don't care. But to actually do it is a different thing, when you gauge at how people respond to you doing things that they didn't actually want," 50 Cent said.
Lloyd Banks once felt that 50 Cent never truly followed up with any of his ideas
50 Cent's longtime former associate and G-Unit partner Lloyd Banks once offered a few details on 50 Cent's creative process. Banks had even shared that he heard some of the tracks off of 50 Cent's never-released Black Magic album.
"All of it [was made while] traveling and being around. He made most of it in a … studio-truck type of thing," Banks once told MTV.
Banks further asserted that 50 Cent is typically coming up and announcing new ideas like he did with Black Magic. But executing those concepts could sometimes be hit or miss.
"[50's] mind runs all day. I go to sleep about 7 a.m. from being up writing all that time, and he's getting up at that time, thinkin'. He might come to my room three times [a] day like, 'I got this idea,' or 'I got that idea,'" Banks said. "He changes up a lot. [The] material never goes anywhere, though."