50 Cent Is Trying to Buy the 'Power' Universe From Starz
50 Cent wants to end his partnership with Starz and buy the 'Power' Universe,
Curtis "50 Cent" Jackson is ready to walk away from the Starz network for good. The executive producer has been in business with Starz since Power launched in 2014. Since then he has worked to produce, Power Book II: Ghost, Power Book III: Raising Kanan, Power Book IV: Force, and BMF. However, though 50 Cent's shows dominate the network, the relationship he has with Starz has continued to be contentious.
Now the Queens-born rapper is talking about buying the Power Universe from Starz.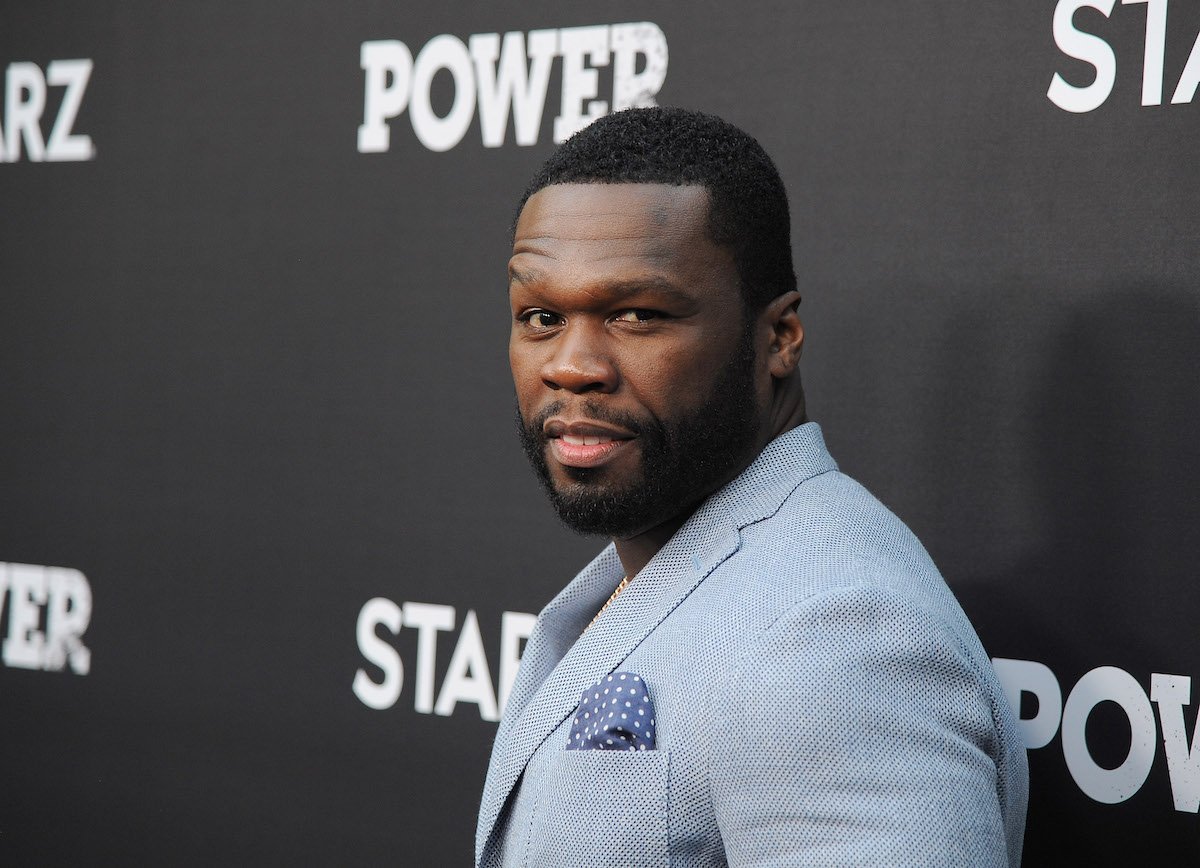 50 Cent has been frustrated with Starz network for years
Since he began working with Starz back in 2014 at the launch of Power, 50 Cent has publically aired his grievances with the network. He revealed that he had to fight for the series to air on Sunday when Starz tried to slot it for Saturday. He has been irritated about leaked episodes, production timelines, and countless other things.
Most recently he publically called out Starz CEO Jeffrey Hirsch since following the debut of the Force Season 1 finale, none of the Power series will be airing on the network for six months. Now, he's looking to make a drastic new move.
50 Cent is trying to buy the 'Power' Universe from Starz
It looks like 50 Cent is trying to determine his next move with his TV empire. On April 12, he shared a clip on Twitter of a UFC fight. "Everybody ready to work, I'm trying to buy my universe back from STARZ so it goes where ever I go," he wrote. "Only 5 months left in my deal, and I'm not on the air for 6 months so We Out!"
This is not the first time he has been outspoken about his frustrations with the network in recent months. He aired them out for an accidental leak of Power Book IV: Force episode 9 as well as the long delay it took in renewing Force for season 2.
Still, it's unlikely that Starz would sell its most popular slate of shows to 50 Cent. After all, the series reign supreme not just on the network but they also dominate cable ratings.
Will 50 Cent leave Starz for good?
Back in 2018, 50 Cent signed a $100 million contract with Starz for new content. He has continued making the Power series as well as BMF. Moreover, he has a BMF documentary coming down the pipeline as well as a series that he's creating with Snoop Dogg. The show will focus on the rapper's murder case. At present it is titled, Murder Was the Case.
50 Cent's deal with the network is up in just a few short months, so he could move to Amazon Prime, Hulu, Netflix or any of the other various streaming services. After all, he does have the stats to back him up. Recently 50 Cent shared, "G-Unit Film & TV produces the Top 4 series in African American households (Force, Ghost, Raising Kanan, BMF)," he wrote via Hip-Hop DX. "BMF was the biggest direct-to-consumer premiere via the Starz app. Force was the biggest premiere for Starz in the network's entire history. Total of 21 shows across 9 different networks. 8 shows produced/in production/greenlit to production in 2022 increasing to a minimum of 10 in 2023."
However, even if he does move networks, it is likely that the Power Universe series will remain at Starz for good.