50 Cent's Girlfriend Cuban Link Shades Vivica A. Fox Over Recent Discussion of Her Romance With 50
Vivica A. Fox has no pride when speaking of her whirlwind romance with her ex, 50 Cent. But apparently, the rapper's current girlfriend would prefer that Fox refrains from mentioning her man.  Fox and 50 dated briefly in the early 2000s and battled it out publicly for over a decade after their split. He's now …
Vivica A. Fox has no pride when speaking of her whirlwind romance with her ex, 50 Cent. But apparently, the rapper's current girlfriend would prefer that Fox refrains from mentioning her man.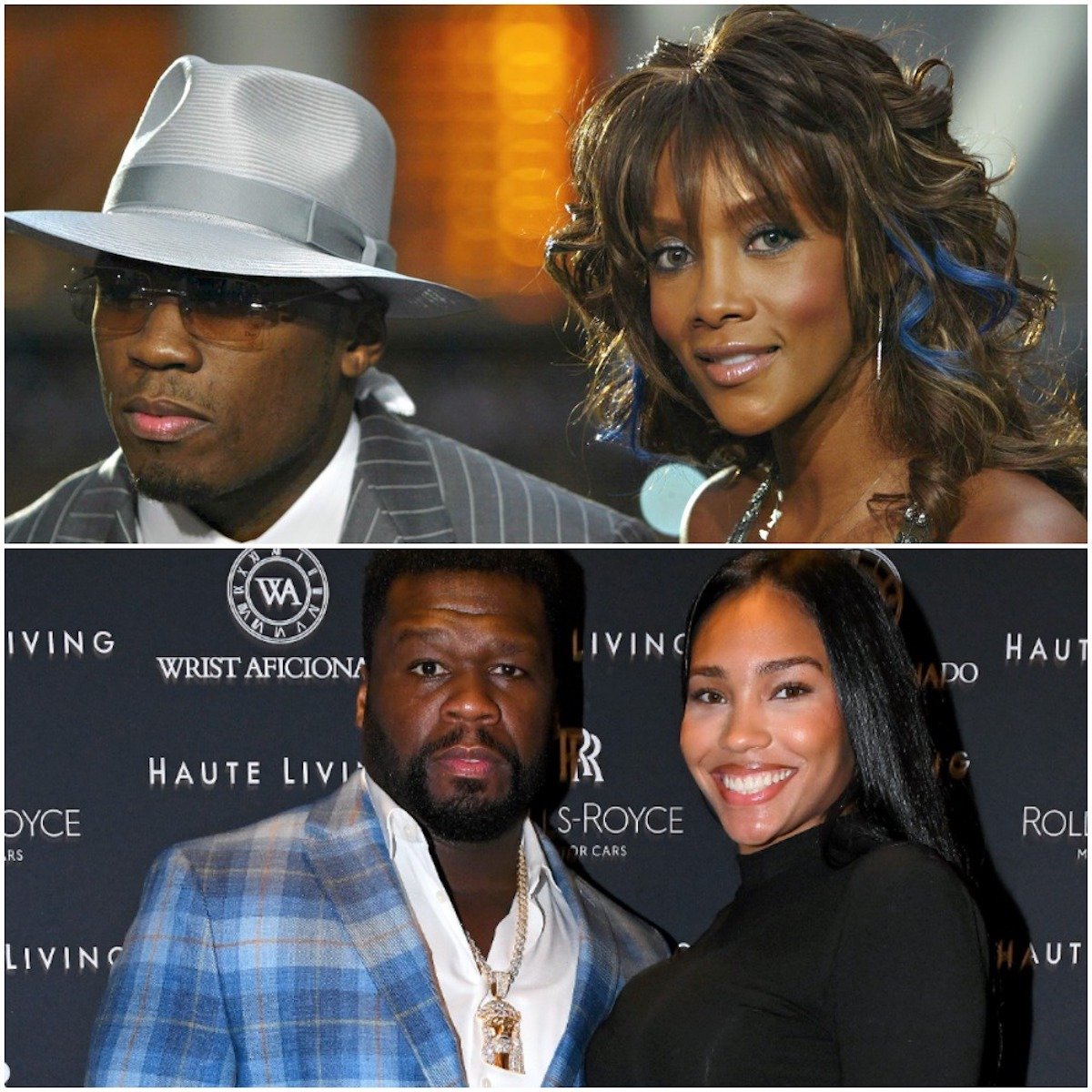 Fox and 50 dated briefly in the early 2000s and battled it out publicly for over a decade after their split. He's now with model and fitness enthusiast, Cuban Link. Link shadily responded to Fox's recent interview, declaring 50 as the love of her life.
Vivica A. Fox calls 50 Cent the love of her life
Fox reflected on her relationship with 50 in a recent interview with Vlad TV. The two met during the 2003 Soul Train Music Awards. 50 was accepting an award and gave Fox a shoutout at the end of his speech pointing out her appearance.
"I wanna thank Vivica Fox for wearing that dress too," he said at the time. Fox was visibly flattered. She told Vlad of the moment, "I was shocked…I was like, 'Wow.'"
Related: Vivica A. Fox Reveals if She'll Date Another Rapper After Long Feud With Her Ex, 50 Cent
Their managers connected and arranged a phone call and their relationship began from there. She says 50 is the most generous man she ever dated, recalling a time where he filled her LA home with her favorite flowers for her birthday. 
"The love that I had for him, and still to this day, will always — he was the love of my life," she told Vlad. "I will admit that without any reservations. He will always have a special place in my heart. But the reason that the relationship ended is because we went way too public, way too fast…I really love him."
The actor says 50 Cent ended their relationship on the radio
As for why their relationship fizzled, Fox says their careers took them in separate directions. She was already a successful actor but fame was new to him. She says his popularity continued to grow and he was trying to get accustomed to the lifestyle.
Fox also says that 50's image as a hardcore rapper was hard for him to get away from, despite him being a gentle soul. She insists he has two personalities: Curitis Jackson, the man – and 50 Cent, the artist.
Related: Vivica A. Fox Explains Why She and 50 Cent Broke Up and How He Ended It
Despite their problems, she says she thought the two were still on good terms until a friend of hers told her that he overheard 50 on the radio discussing the end of their relationship. 
"The relationship ended after the World Music Awards. I came back and he was on the radio saying he dumped me," she says. "He never personally said it's a wrap…when I look back at it now, he went back to being that tough guy because we really loved each other a lot."
She attributes their breakup to fame and the overwhelming publicity. She regrets being so public with him so quickly. 
50 Cent's girlfriend shades Vivica A. Fox over comments about 50 Cent
The Shade Room posted a clip of Fox speaking of her and 50's relationship on Instagram. Upon the thousands of comments, fans noticed Link took the time to throw some shade Fox's way.
"Awwww," Link wrote, along with a tiny violin and a heart-face emoji. The violin represents the common action of someone eating as if they are playing a violin to accompany someone's whining. Basically, Link was being sarcastic. 
Link and 50 went public with their relationship in 2019. The two spoke of their dating phase during an Instagram live.
"The first time I went to meet her, she gave me an address and it was the restaurant," he said. Link resplied, "I had to make sure you were like…real. You wasn't coming to my house."
Link often accompanies 50 to red carpet events.