6 Clint Eastwood Movies Coming Back to Theaters to Celebrate 50-Year Career
Go ahead, make my day. OK, we will! Classic Clint Eastwood movies are heading back to theaters. In honor of Eastwood's 50 years in Hollywood, Warner Bros. has planned a slate of theatrical re-releases, in-person events, and HBO Max and cable programming across multiple networks. This will include exhibits featuring items from Eastwood's past movies, a documentary series, and six of the Cry Macho star's most well known films heading back to select theaters for a limited time. Here's everything you need to know about Warner Bros.' Eastwood tribute.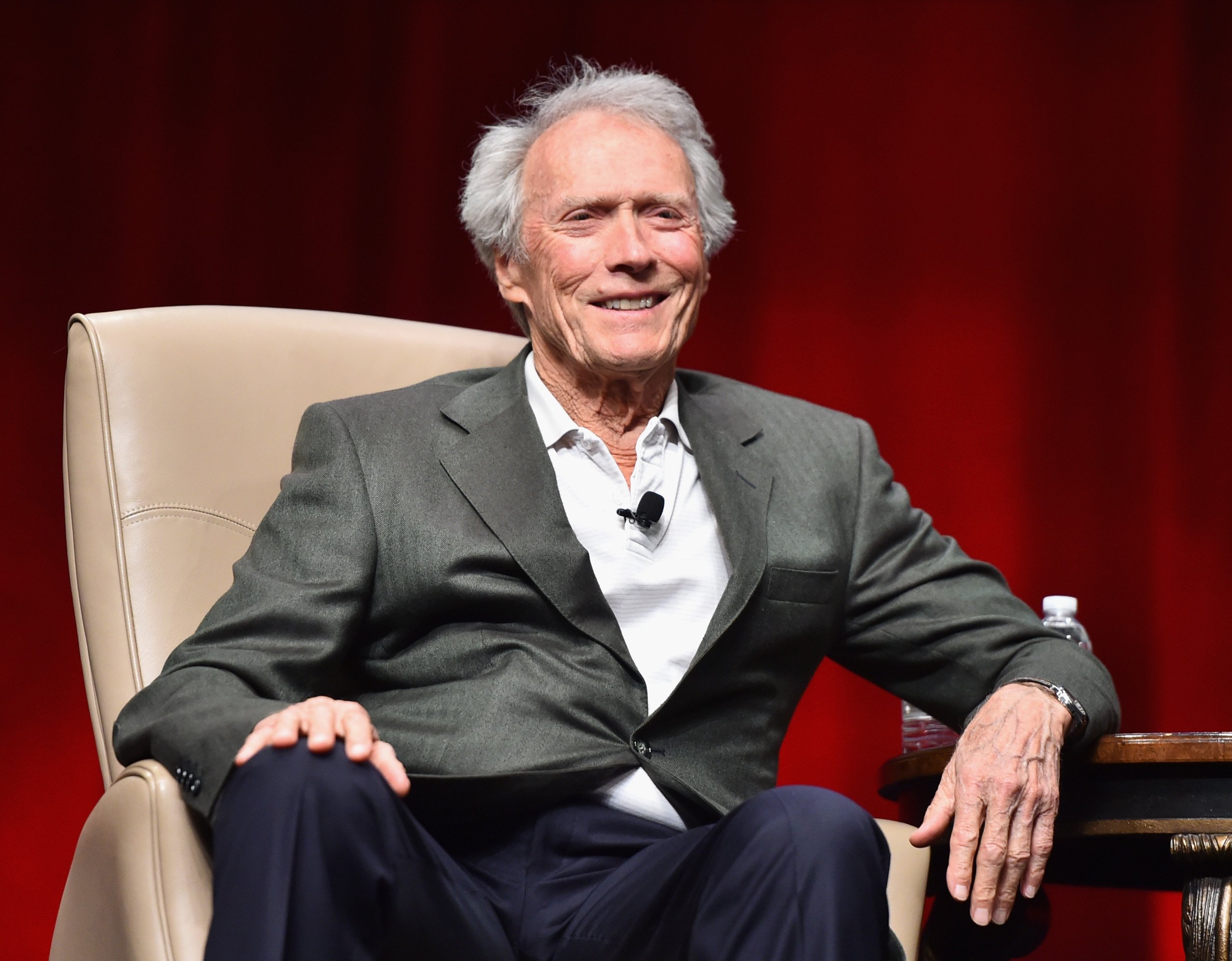 'Dirty Harry,' 'Unforgiven,' and more to return to theaters in Fall 2021
Eastwood has been working with Warner Bros. for decades. His production company, Malpaso Productions, struck a deal with Warner Bros. in 1975, marking almost 50 years of partnership. Eastwood himself has been working in Hollywood for nearly 70 years — his first acting credit was in 1955's Francis In the Navy. According to Collider, Warner Bros.' Eastwood tribute will document and honor the actor/director's entire career, not just the films produced together.
Here are the Eastwood movies heading back to select theaters in Fall 2021, two of which are Eastwood westerns: Dirty Harry, The Outlaw Josey Wales, Unforgiven, The Bridges of Madison County, Gran Torino, and American Sniper. The release dates for these re-releases have not been announced.
Eastwood's newest western, Cry Macho, debuted on HBO Max and in theaters on Sept. 17. Cry Macho will remain on the streaming service for 30 days. There is also an Eastwood collection on HBO Max titled, "Clint Eastwood: 50 Years of Filmmaking." HBO Max's "Clint Eastwood: 50 Years of Filmmaking" collection includes "essentials" from his catalogue, aka all the movies he's starred in, directed, or both that Warner Bros. has the streaming rights to.
Clint Eastwood documentary series coming to digital platforms, cable, and Blu-ray
Eastwood curated a section himself that includes his favorite movies on the streaming service. And there are "Influence on Actors" and "Cowboys & Outlaws" sections. The former is a collection of movies starring actors who cite Eastwood as an inspiration for their work. The latter is a whole lot of westerns. The last part of the collection is the "Director Spotlight," a list of movies from "accomplished auteurs with distinctive styles."
HBO Max's Eastwood documentary series, Clint Eastwood — A Cinematic Legacy is already available for streaming in the collection as well. The nine-episode series breaks down the star's directing and acting styles and how he has influenced the industry over the last 50 years. Steven Spielberg, Morgan Freeman, and more stars appear in the episodes, which run about 20 minutes long each.
Turner Classic Movies (TCM) will also air the docu-series, as well as two Eastwood movies a night on Oct. 6 and Oct. 23. CNN will also air the docu-series, along with other content about his life in movies. A museum exhibit dedicated to Eastwood's many projects will be open from Oct. 6 through Nov. 29 in Dallas, Texas. The boxing gloves from Million Dollar Baby, Eastwood's directing chair, the car from Gran Torino, and more will be featured in the exhibit.