'61 Days of Halloween': Shudder Is Taking Care Of Your Halloween Horror Viewing Needs
The entire month of October is about getting into the spirit of Halloween. Entertainment lovers can easily do this by watching Halloween-related content over the course of the month. However, people seem to be getting into the spirit of various holidays earlier and earlier. Now, September has become an opportunity to start enjoying the spooky season with creepy movies, television shows, and video games. Shudder seeks to become the horror streaming service destination.
Shudder is dedicated to horror content
The streaming service was founded in 2015. AMC Networks owns Shudder, which is constantly growing its library across horror, thriller, and supernatural content. However, they're looking to continue growing into more countries and a bigger library.
Shudder made the move from exclusively acquiring content to making their own originals and securing exclusives. They remain active on the film festival circuit, but they also make their own content that's exclusively on Shudder. Additionally, Shudder is currently available on an array of devices, including Apple TV and Roku.
Shudder has introduced the '61 Days of Halloween' for all of your horror needs. The programming block of movies, television series, and specials starts on Sept. 1 and runs through Oct. 31. Shudder has announced some of their titles. However, more will be available further into the season.
Shudder's '61 Days of Halloween' horror movie programming
Here are the collection of Shudder originals and exclusive movies:
Superhost (Sept. 2) – The film follows two travel vloggers, who have started losing followers. When they pivot their content to their "superhost," they find themselves in a horrifying situation.
Martyrs Lane (Sept. 9) – Leah is a young girl, who lives with her family in an old house. She interacts with a spirit, who promises to answer questions about her distant mother on the condition that she completes the ghost's challenges.
Seance (Sept. 29) – Writer/director Simon Barrett (You're Next) tells the story of a new student at an all-girls school. Other students invite her to take part in a seance to communicate with the ghost of a former student. However, they soon discover that they've awakened something dangerous.
V/H/S/94 (Oct. 6) – The fourth installment of the horror anthology. A police squad enters a warehouse, where they find a cult with a plethora of disturbing videotapes.
The Medium (Oct. 14) – A documentary team explores the life of a shaman named Nim. Her niece Mink displays signs that she's also becoming a shaman, but the symptoms become increasingly terrifying.
Horror Noire (Oct. 28) – A horror anthology that showcases voices from Black horror filmmakers.
Shudder's '61 Days of Halloween' horror television programming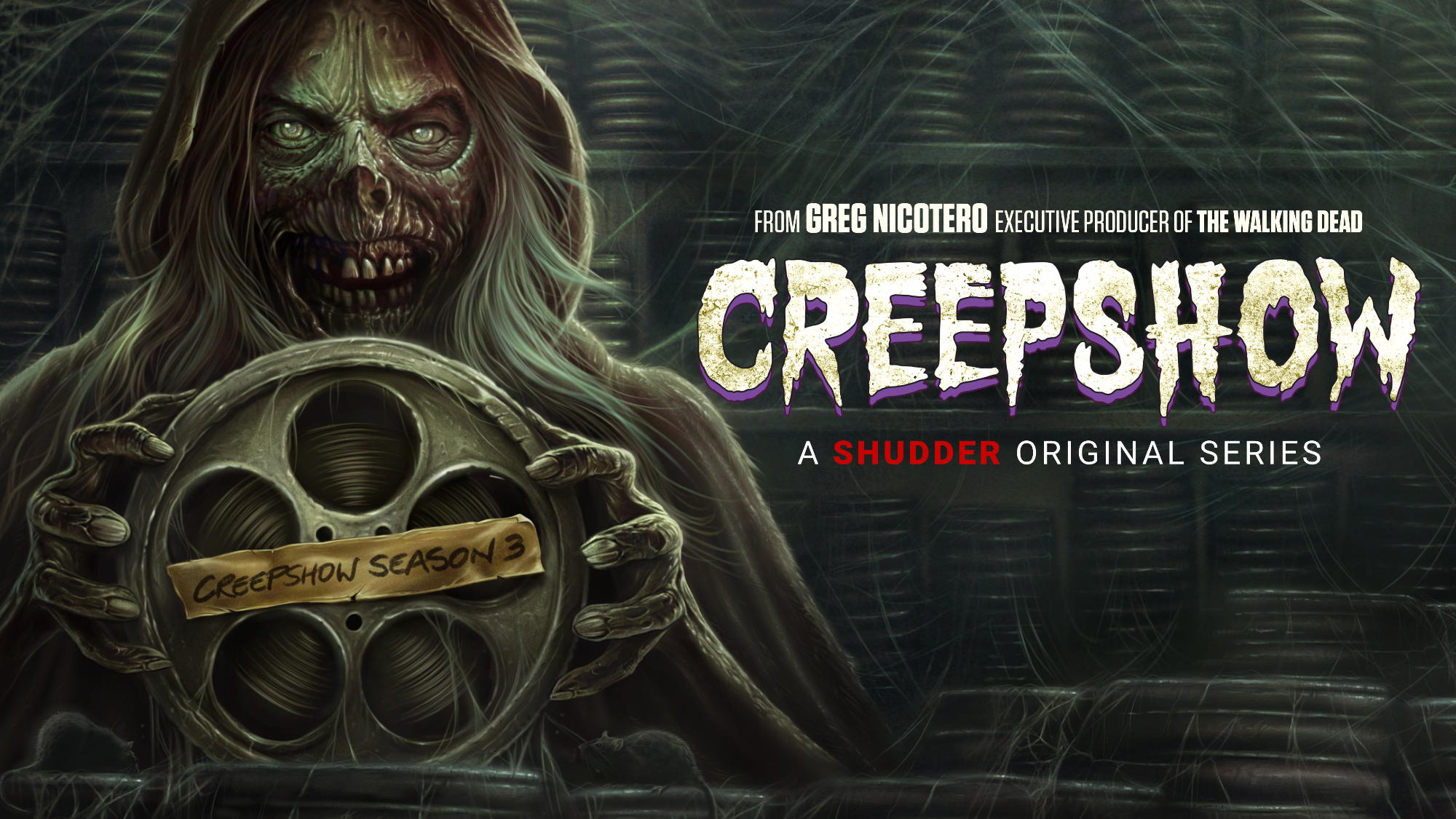 Shudder also has an array of original series scheduled:
Slasher: Flesh & Blood (Every Thursday through Sept. 16) – A wealthy family comes together on an island after their patriarch dies. An intense game pits them against one another. Meanwhile, they're being hunted by a masked killer.
Creepshow Season 3 (Sept. 23) – The third season of the show is based on the 1982 horror-comedy. It explores horror creatures that have come to life from a comic book in a series of shorts.
The Boulet Brothers' Dragula Season 4 (Oct. 19) – A reality television show that follows ten drag artists. They must compete in a series of challenges for the chance of winning $100,000.
Behind the Monsters (Oct. 27) – This documentary series explores the horror genre's most iconic figures, such as Freddy Krueger and Jason Voorhees. It will include experts, creators, and actors involved in the horror genre.
'61 Days of Halloween' specials programming
Joe Bob's Halloween Hoedown (Oct. 8, 9PM ET on Shudder TV) – Find out what movie critic Joe Bob Briggs recommends you watch this Halloween season. It will also be available on-demand starting Oct. 10.
The Ghoul Log (Oct. 1) – A 24/7 streaming video of a lit jack-o'-lantern to create ambiance.
Shudder's Halloween Hotline (Every Friday in October from 3-4pm ET) – Shudder's head of programming Samuel Zimmerman will be available to chat horror. He'll give horror content recommendations and talk about anything else involving the genre. Fans can call him at 914-481-2239 during Hotline Hours. No calls will go through outside those hours.
Shudder has two months full of content to get audiences in the spooky spirit of Halloween. They will be providing movies, television series, and exciting specials to engage with members. Halloween is year-round for Shudder, but they want to host something special for the month of Halloween.