7 A-List Actors Who Seem Most Likely to Join the MCU Following 'Avengers: Endgame'…Eventually
These 7 A-list actors may join the MCU sometime after 'Avengers: Endgame.' Some are more likely to hop on than others.
Marvel Studios must have a way with words (or with dollars) when it comes to snagging top-tier talent for its scintillating, action-packed, and character-driven cinematic spectacles. The Marvel Cinematic Universe (MCU) recently got Angelina Jolie and Game of Thrones favorite Kit Harington for The Eternals, while Mark Ruffalo played the Hulk, Oscar winner Michael Douglas portrayed Hank Pym in Ant-Man. And the list goes on and on.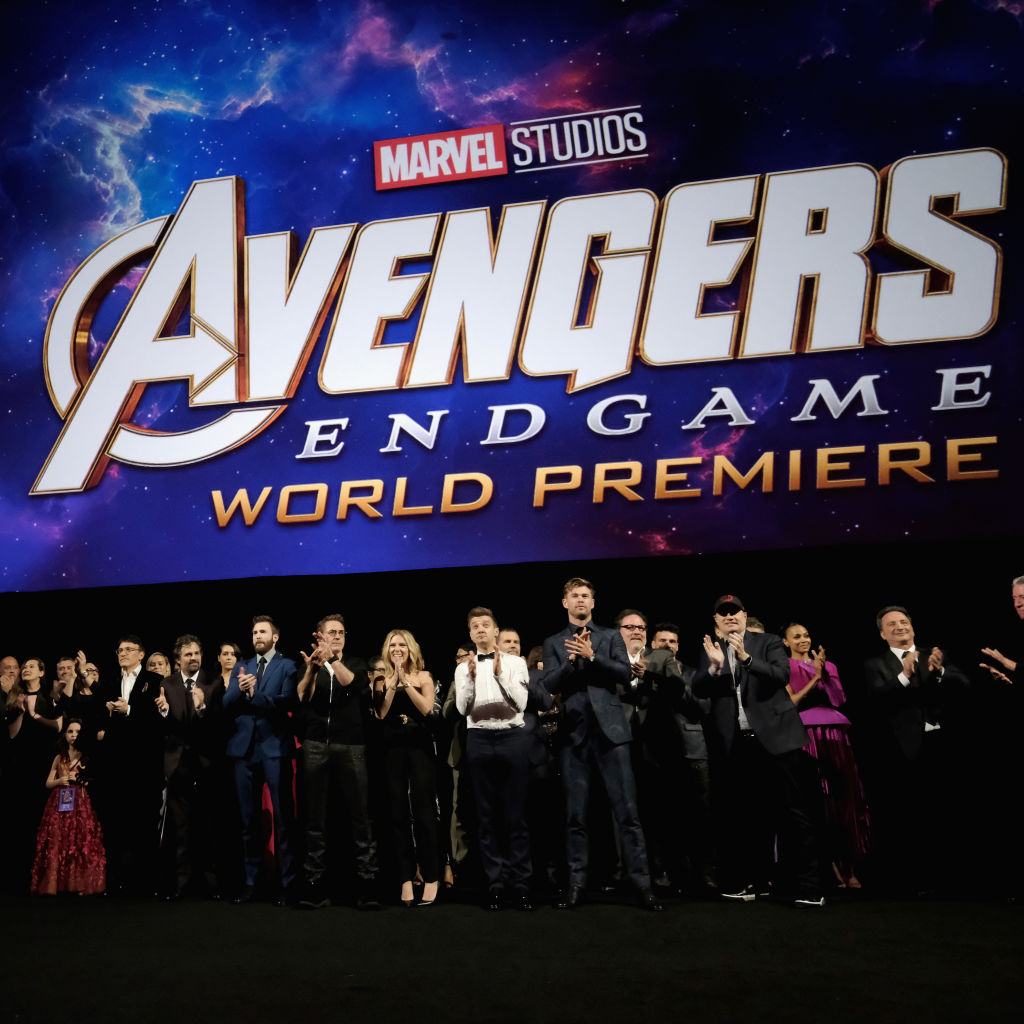 Whether inspired by Kevin Feige's brilliant vision, the fandom tied to the Marvel landscape, the opportunity to portray a superhero, or any of the other appeals that come with donning a supertight suit for hours on end, some of Hollywood's finest have signed Marvel's dotted line. And, the list below will dive into actors who may be next up on the roster (based on insider reports). We will start with some of the most likely culprits and make our way down to the least likely. 
1. Daniel Radcliffe (Moon Knight) 
As ScreenRant, We Got This Covered, CinemaBlend, and more have already reported, Daniel Radcliffe seems to be in the running to portray Moon Knight in the MCU. With his dark hair, bright blue eyes, and pale light skin, he's a perfect fit aesthetically. 
Not to mention, it's been a long time since Radcliffe has been involved in a major franchise. Playing Moon Knight for a couple of years may help break the Harry Potter mold the actor has cemented. 
2. Matthew McConaughey (rumored for multiple MCU parts) 
As We Got This Covered recently reported, Matthew McConaughey is being eyed for a villain role in the MCU. McConaughey's name and the three-letter string M-C-U have been mentioned in the same sentence for years now; however, nothing ever comes of it.
From rumors that he would play Norman Osborn to leaks stating he would pop up in Guardians of the Galaxy Vol. 2, fans are still waiting for the "alright, alright, alright" actor to put on his cape. After all these years, are we finally inching closer to McConaughey's MCU debut? 
3. Finn Wolfhard (Nova)
A while back, rumors started to surface that Finn Wolfhard would appear in Thor: Love and Thunder. According to 4chan (a website known for posting Marvel intel in advance, with some degree of credibility), Director Taika Waititi was eyeing Wolfard for a role in the film. Based on Wolfhard's age, look, and previous narrative developments, Nova seemed like the most plausible possibility. 
4. Zac Efron (Adam Warlock)
In short, Zac Efron is reportedly being eyed to play Adam Warlock in the MCU. Warlock's first appearances in the comics were in the Fantastic Four and Thor stories. Thus, if the cinematic landscape operates in tandem with the comic book narrative (a rarity), an appearance in Thor: Love and Thunder is possible; however, we may have to wait for Efron until the MCU decides to move forward with the Fantastic Four, and bring a little justice to the saviors Fox mutilated. 
5. Janelle Monáe (Storm)
A while back, Marvel and DC Insider Mikey Sutton reported that Janelle Monáe is at the top of Marvel's list for Storm and that the character may be making her first appearance in Black Panther 2. Considering Storm and T'Challa boast a romantic history, such an introduction would not be unusual. 
6. Brad Pitt (a post-'Avengers: Endgame' pipedream?) 
Marvel is reportedly eyeing Brad Pitt for one of three major villains in the MCU. From Kang the Conqueror to Doctor Doom and Annihilus, if Brad Pitt joins, he's going to make a big, bad entrance. However, considering the actor has yet to really hop on board with franchise films, this one doesn't seem the most likely. 
7. Denzel Washington (Magneto)
Seeing Denzel Washington portray Magneto would be epic; however, though insider reports tell We Got This Covered that Marvel Studios wants Washington, the man has been spending a lot of time on Broadway recently, and he also doesn't really have a family-friendly, franchise-leaning portfolio.