7 Best Movies About Presidents to Stream This Presidents Day
On Feb. 17, Americans will celebrate Presidents Day. While technically the holiday honors all the men who've served as president of the United States, it's most closely associated with two of the country's most beloved leaders: George Washington (born Feb. 22) and Abraham Lincoln (born Feb. 12).
While many people now mark the day by sleeping in on a day off from work (and maybe buying a new mattress), you could celebrate by taking in one of the many cinematic depictions of the 44 men who've served as commander in chief. All of these movies (plus one miniseries) are streaming on Netflix, Hulu, Amazon Prime, or Tubi. 
'John Adams'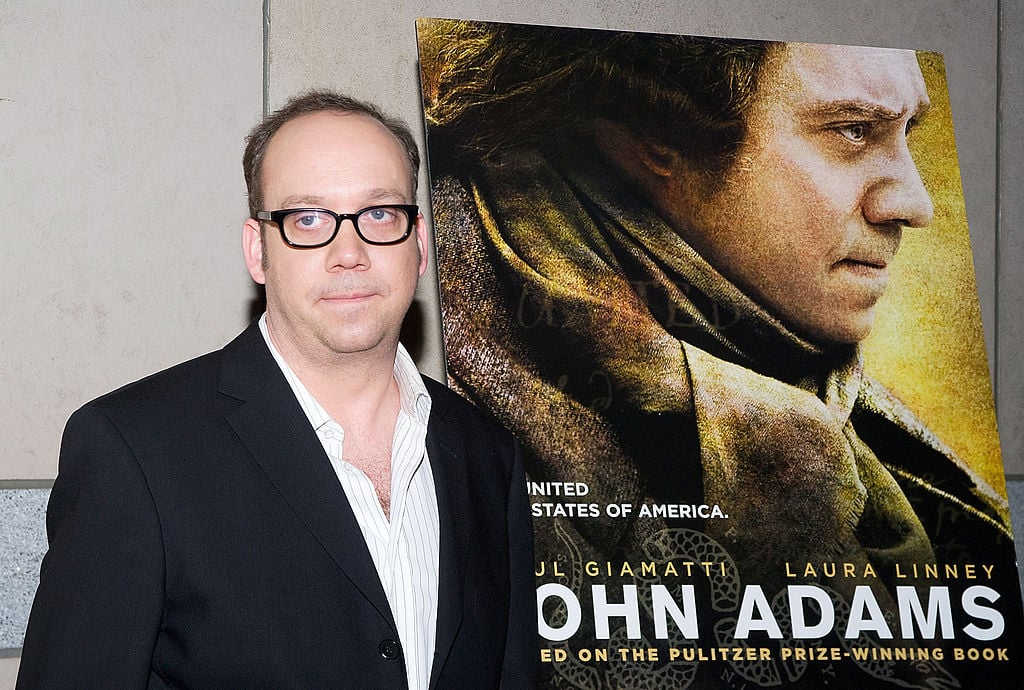 This seven-part HBO miniseries stars Paul Giamatti as Founding Father John Adams and Laura Linney as his wife Abigail. It covers the first 50 years of the United States, from the 1770 Boston Massacre through the Revolutionary War, Adams time as vice president under George Washington, his own presidency, and his retirement. Streaming on Amazon Prime.
'Lincoln'   
Steven Spielberg directed this Oscar-winning film about the last four months of Abraham Lincoln's life, as he struggled to bring the Civil War to an end and ensure the passage of the 13th amendment. Daniel Day-Lewis plays Lincoln. Streaming on Netflix.
'Young Mr. Lincoln'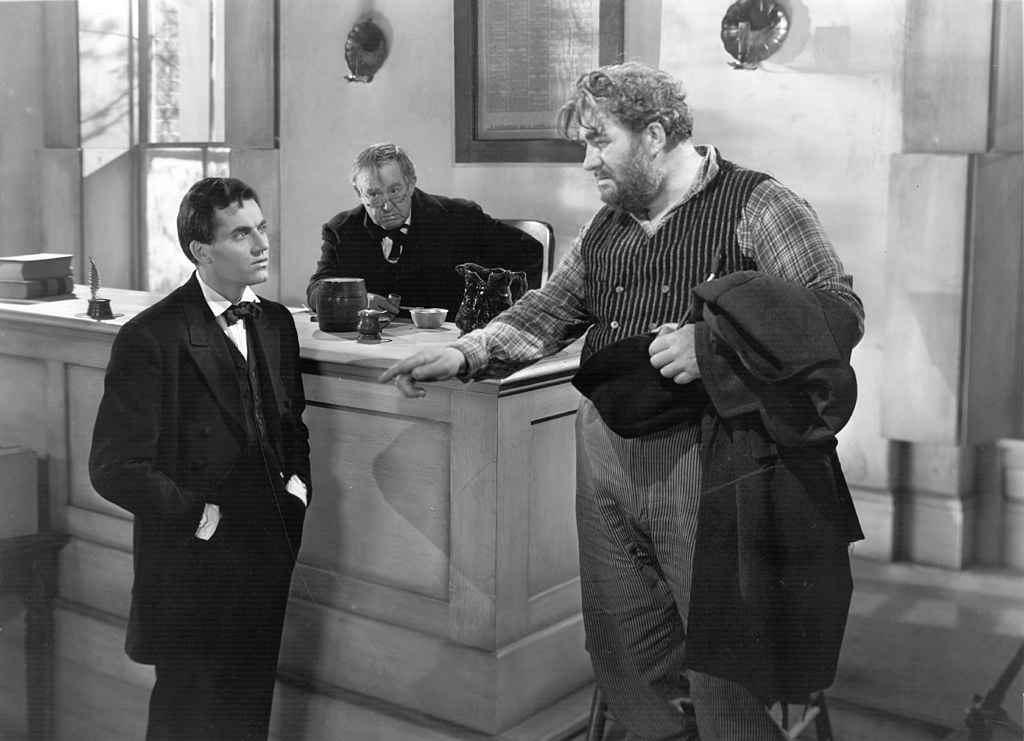 For another take on the 16th president, there's John Ford's 1939 film Young Mr. Lincoln. Henry Fonda plays Lincoln during the 1830s, when he was a young lawyer in Springfield, Illinois, taking on a complicated murder case. Streaming for free (with ads) on Tubi.
'Warm Springs'
This HBO movie about Frank Delano Roosevelt focuses on the years after an illness left him paralyzed from the waist down. The future president (played by Kenneth Branagh) traveled to warm Warm Springs, Georgia, where he hoped he might find a cure for his condition. Streaming on Hulu with HBO add-on.
'Thirteen Days'
Most cinematic treatments of JFK focus on his assassination, but this 2000 film dramatizes the 1962 Cuban Missile Crisis, when the world was on the brink of nuclear war. Bruce Greenwood plays Kennedy, Dylan Baker plays defense secretary Robert McNamara, and Kevin Costner plays adviser Kenny O'Donnell. Streaming on Hulu with HBO add-on.
'LBJ' 
Woody Harrelson plays Lyndon Johnson in this movie directed by Rob Reiner, which focuses on the Texas politician's time as JFK's vice president and the early days of his own presidency. Jennifer Jason Leigh plays his wife Lady Bird Johnson. Streaming on Amazon Prime. 
'Elvis & Nixon'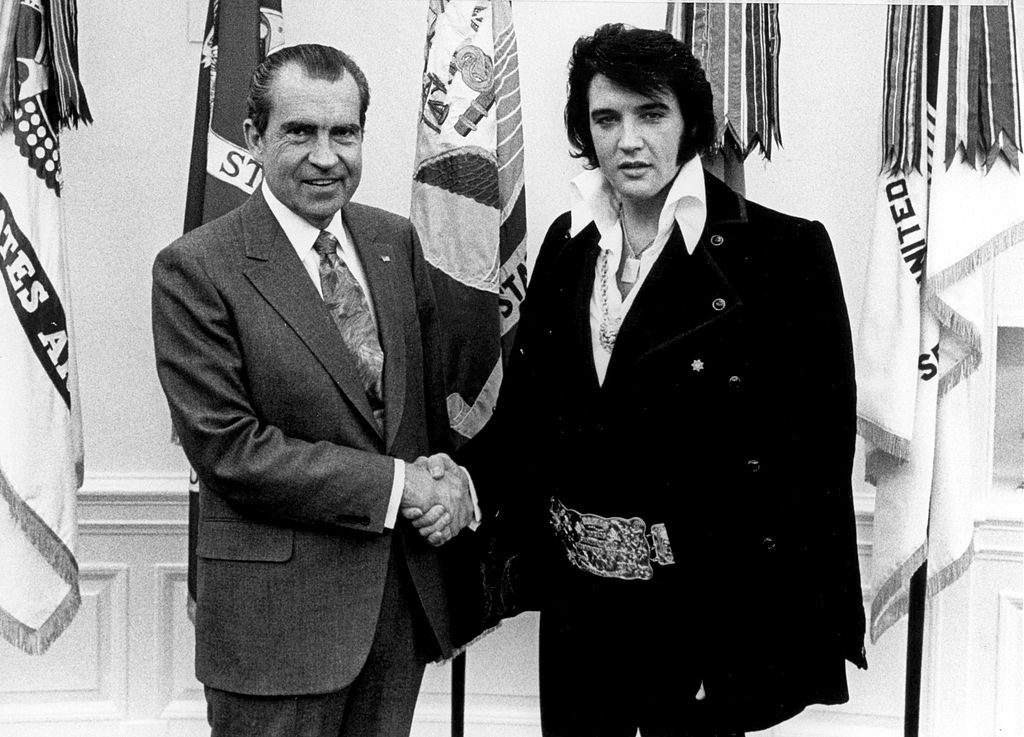 For a lighter take on presidential history, check out Elvis & Nixon, a 2016 movie about the real-life 1970 meeting between Richard Nixon (Kevin Spacey) and Elvis Presley (Michael Shannon) that was immortalized in a famous photograph. Streaming on Amazon Prime.
'Barry' 
This 2016 movie focuses on future president Barack Obama's time as an undergraduate at Columbia University in New York City. Devon Terrell plays Obama, Anya Taylor-Joy plays Charlotte, his love interest, and Ashley Judd plays his mother Ann Dunham. Streaming on Netflix. 
Read more: Which U.S. Presidents Are Princess Diana and Sarah Ferguson Related To?
Check out Showbiz Cheat Sheet on Facebook!