7 Celebrities That Had Awkward Ellen DeGeneres Interviews; Dakota Johnson Wasn't The First
Ellen DeGeneres has been under fire for alleged misconduct. While she seemed to have a nice persona, these celebs had awkward on-screen interactions.
Ellen DeGeneres had one of the most recognizable daytime talk shows of all time, with a persona that was built on pleasant celebrity guest appearances. For the most part, there was playful banter and witty jokes, but there wasn't a ton of tension between Ellen and her guests. At least not out in the open. 
However, after employees came out with allegations that DeGeneres' show environment was less-than-pleasant, the walls around her facade have crumbled in the eyes of the public. And because of that, it's easier to look back on different interviews she's done and see an awkward or tense encounter. So here are some times where Ellen pushed her guests a bit too far.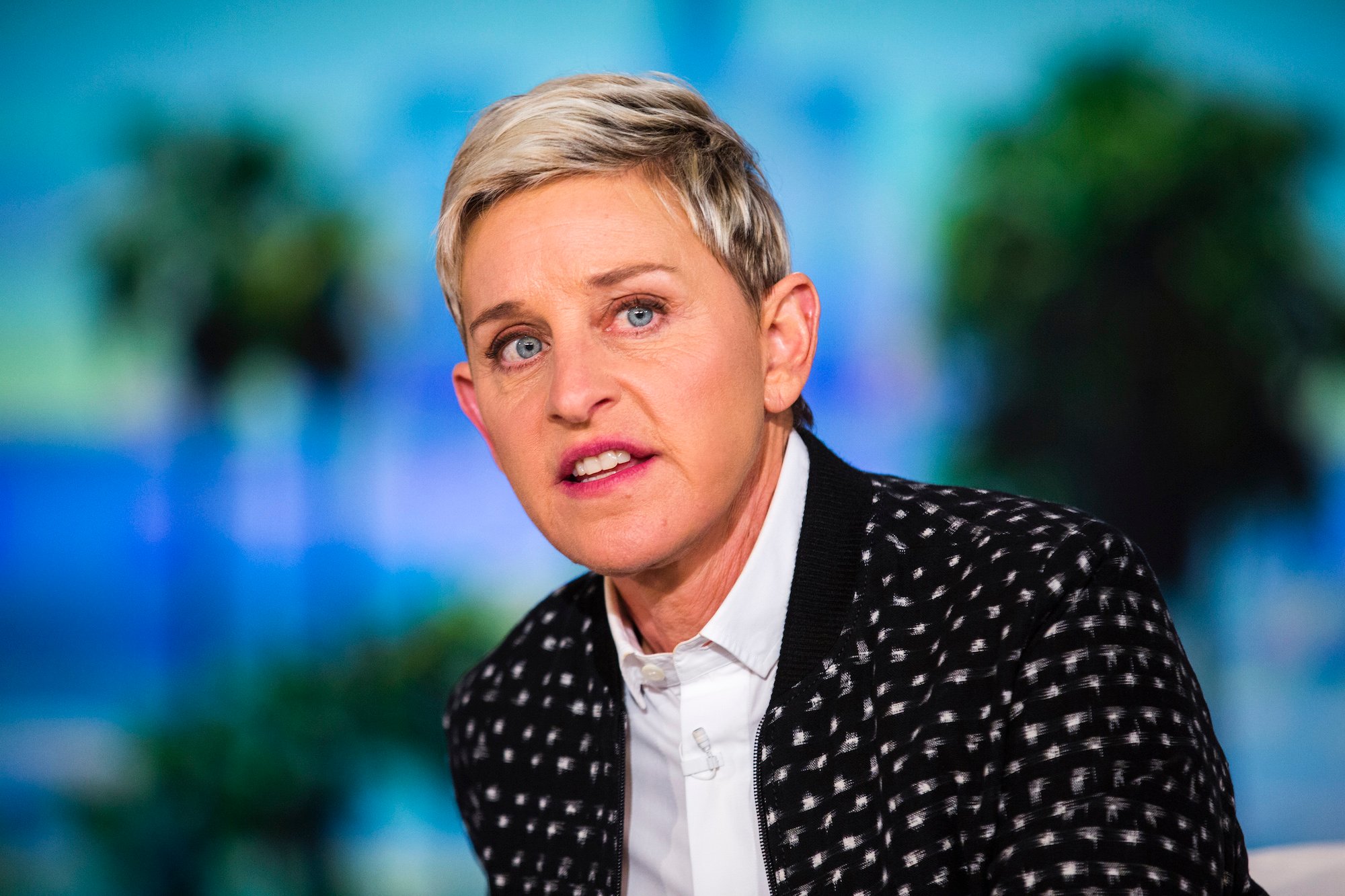 1. Dakota Johnson
Maybe the celebrity guest that started it all (according to the internet), Dakota Johnson's unwavering, blunt appearance on The Ellen DeGeneres Show in November captured millions of views. 
It starts off with DeGeneres making a passing comment about not being invited to Johnson's birthday party in October. To which Johnson replied with her now-infamous line, "Actually no that's not the truth, Ellen, you were invited." Johnson then says she didn't even know that DeGeneres liked her.
This could be regular banter. But it just didn't seem like DeGeneres was ready for Johnson's answers. It wasn't long after this interview that many stories of Ellen's unpleasantness behind the scenes arose. 
2. Taylor Swift
In a YouTube clip posted in 2013, Taylor Swift appeared on The Ellen DeGeneres Show. Right off the bat DeGeneres mentions Zac Efron as Swift's boyfriend. Swift insists that they never dated, to which DeGeneres blows it off and continues to call Efron her boyfriend. 
DeGeneres then really wants to get answers about who "We Are Never Ever Getting Back Together" is about. So she starts putting celebrities' faces on the screen, making Swift ring the bell when it's about them. All the men have been linked to Swift, and it's just so cringeworthy to watch. "This makes me feel so bad about myself," Swift said, after she screamed. 
3. NikkieTutorials
YouTube beauty guru NikkieTutorials (Nikkie de Jager) went on DeGeneres' show back in January after she came out as transgender on her YouTube channel under harsh circumstances. While her interview with DeGeneres was good on the surface, de Jager had some things to say about it afterward. 
She told Dutch television show, De Wereld Draait Door that DeGeneres was "less-than-kind." She said she didn't get her own bathroom, and that she was greeted by an angry intern.  "It's really nice that you came over and said hello to me… She didn't," de Jager told the host Matthijs van Nieuwkerk.
4. Hasan Minhaj
The Patriot Act's Hasan Minhaj appeared on Ellen's show in April of 2019 and was greeted really warmly. But despite saying she was a big fan, DeGeneres mispronounced his name. Even worse was after he responded with, "No." Instead of asking for the proper pronunciation, she was kind of indignant and said, "Yes."
Minhaj was really gracious about it, but also really adamant about teaching her — and national TV — how to say his name correctly. He said it was important too because his parents are there. And he has a point: if you can say Ansel Elgort, why not get Hasan Minhaj correct too? They do have the same amount of syllables. 
5. Katy Perry
This one hurts to watch a bit. Katy Perry appeared on The Ellen DeGeneres Show on May 17, 2017, and she was single at that point. DeGeneres wants to play a game of "Would you rather" and Perry pretended to be distressed by the idea of getting married again. DeGeneres then responded with, "You weren't married." And then the bit goes a bit too far. 
Perry has to even name her ex Russel Brand, and it's kind of tense. Considering how public her relationship — and break up — with him was, awkward doesn't begin to cover. Perry then states that DeGeneres gave her gifts for her wedding on the show. And makes a gesture about cutting that out. Which they didn't. 
6. Justin Bieber
In 2015, pictures of Justin Bieber, naked on vacation, were released by paparazzi. DeGeneres asked him why he didn't notice the photographers and even puts the nudes on the screen behind them. They're censored, of course, but still. 
DeGeneres defuses any tension by putting a photoshopped picture of her in a bikini up there too. But makes it awkward again when she grills him about the "friend" who was staying with him. "Stop, you're making me blush, dude," he said. 
7. Céline Dion
Lastly, this is the oldest clip on the list and probably the most awkward. Singer Céline Dion went on the show back in 2007, and DeGeneres brought out a magazine story about her and her family. "You seem like you're busy with something, because you're forgetting to cut your son's hair," DeGeneres told Dion. 
Dion responded with, "Do you have a problem with that?" When DeGeneres didn't drop it, Dion said that people will complain if her son has a bald head or long hair, so she'll parent how she wants. She goes on to say that René-Charles (her son) makes his own hair decisions.