'7 Little Johnstons': Learn More About Jonah Johnston's Girlfriend, Ashley
TLC's 7 Little Johnstons follows the lives of Trent and Amber Johnston and their five children — who all have a form of dwarfism called achondroplasia. The family aims to show that while the family is not of average height, they still face many of the same challenges in life. At no point was this clearer than in recent months when their eldest son Jonah Johnston found himself a girlfriend. 
Who are the '7 Little Johnstons'?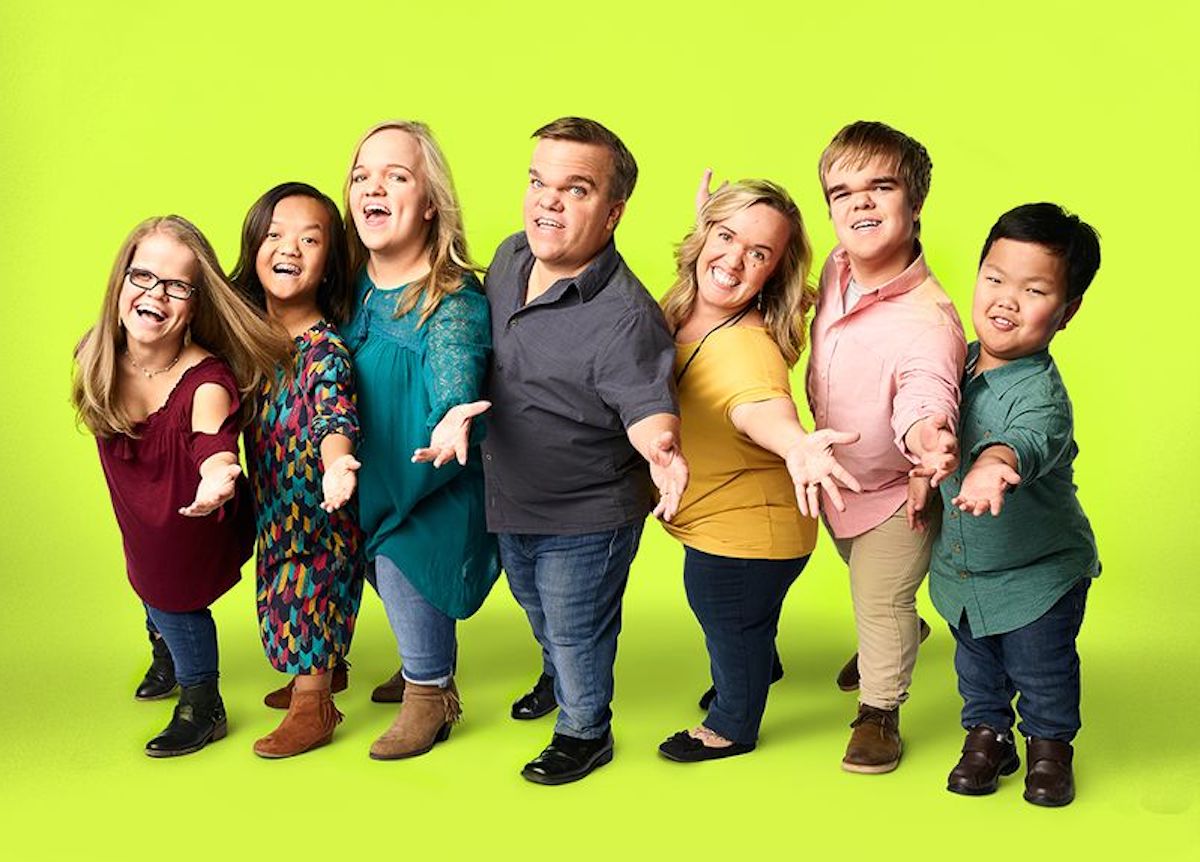 7 Little Johnstons premiered on TLC in 2015, and over that time, the titular family has won the hearts of people around the world. Amber and Joseph raise their five kids to be normal, hard-working Americans in a world that often views little people like them as jokes and circus curiosities. As such, their hard-hitting style of parenting makes sense. 
Jonah, who has to be the oldest sibling on top of everything else, is often on the receiving end of his parents' practices. With a new relationship, however, the tables could soon turn. 
Who is Jonah Johnston's girlfriend, Ashley? 
According to Distractify, the most recent season of 7 Little Johnstons had an addition to the cast. Jonah surprised the family by introducing them to his new girlfriend, Ashley. (You can see her briefly at the 13-second mark in the video above.) Ashley is a relatively unknown woman from North Carolina, and while she appeared on the series alongside her new beau, very little is known about her life away from her famous partner. 
Jonah is used to uphill climbs, as his entire family guides a world where little people like them are often the subject of jokes and ire. However, as the eldest son in a family with dwarfism, Jonah can help his younger siblings navigate love and life by setting a good example. Jonah famously sparred with his parents in previous seasons about his future. However, they may provide a way toward what he is seeking. 
As of now, Jonah's future remains up in the air. However, he posts about his relationship with great compassion as he updates fans on social media. Growing up in front of a camera is hard for anyone, but with the added pressures of growing up as an outsider, finding someone with whom he can share a bond can be vital to Jonah's growth as a person. 
As of now, it's hard to see exactly where it will go from here. Ashley already had to gain the trust of her partner's younger siblings, but she appeared to make good progress on that front as the season went on. Now, fans will have to wait and see what happens with Jonah, Ashley, and the rest of the Johnston family as they welcome a new friend and potential family member.
What's in store next for Jonah's future?
TV Seasons and Spoilers notes how Jonah has sparred with his parents since he was just a child in front of the camera. Amber and Trent know about the tough road that their family has in front of them, and as such, people believe that they are hard on Jonah. That treatment helped guide the recent season's drama, as Jonah publicly stated his ambitions to prove his parents wrong.
Jonah works hard, but he's still young. As such, he wants to balance the fun he has with his job selling cars. The Johnston family has many of the same issues and problems that others have. That's the point of the entire show. Yes, its premise focuses on a family of little people, but it's also showing just how similar they are to average Americans.
Whether Jonah follows through and moves in with Ashley or this remains another learning experience remains to be seen. Whatever the case, fans can expect more details as the TLC series continues giving Jonah and his siblings platforms to grow up in front of the watching public's eyes.