7 Products Harry Styles Fans Bought Because of Harry Styles
Harry Styles has a passionate fan base that loves buying products that remind them of him. Here are some things a Harry Styles fan might own.
Harry Styles, like many musicians, had to postpone his summer tour this year because of COVID-19. But despite that pushback, his fans are dedicated as ever to him and his music. So much so that they will buy anything that smells like him or looks like something he owns. Which is understandable! And if that's something you fancy, too, here are seven items Harry Styles fans have nearly bought out of existence.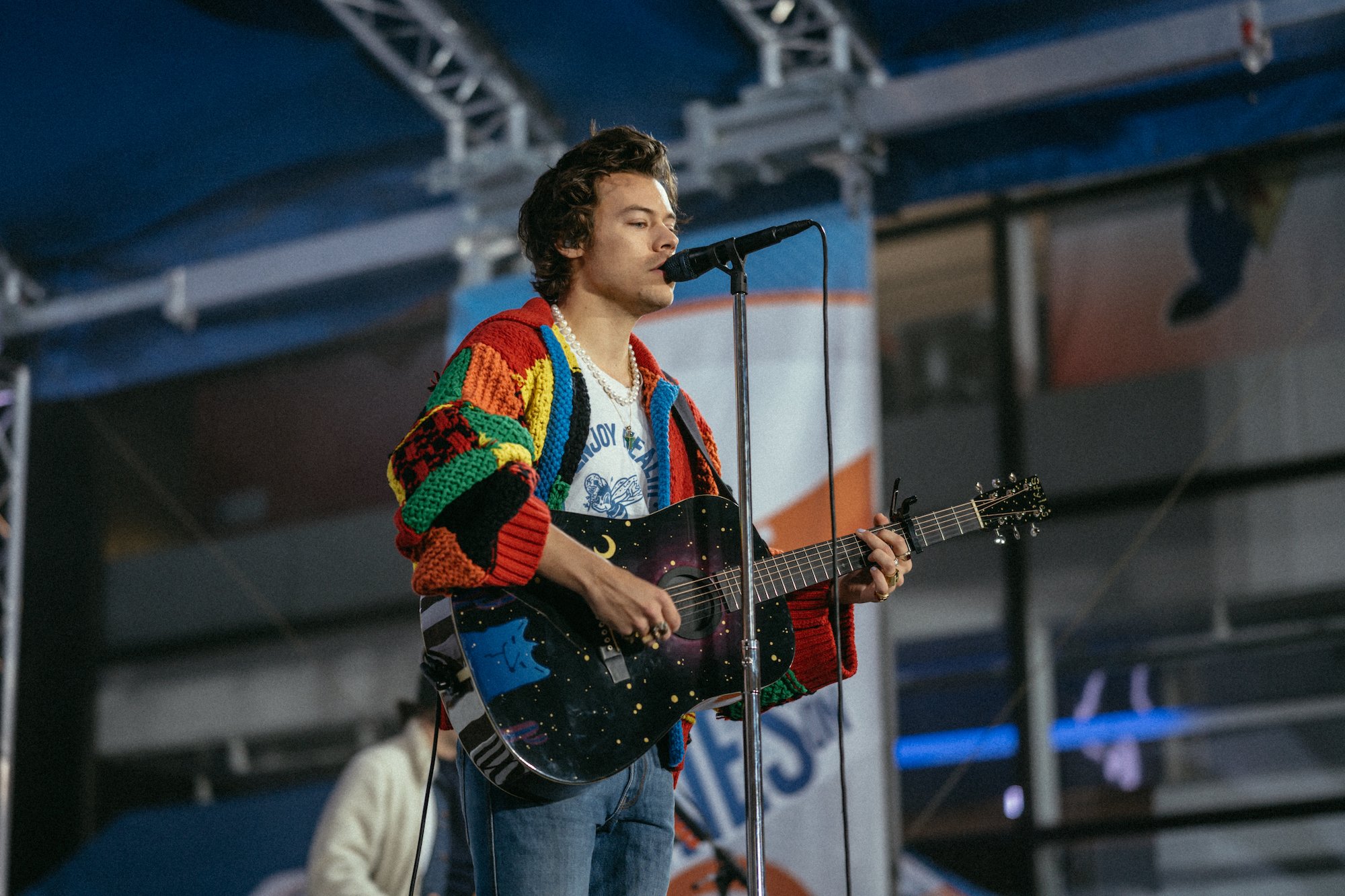 1. Tom Ford cologne
Being a fan of someone can produce some odd questions like what do they use to wash their hair? Or what do they smell like? Out of sheer curiosity, of course. Well, according to Harper's Bazaar and many other sources, Styles is said to be a fan of Tom Ford's Tobacco Vanille cologne. 
The full-size cologne is currently $240 and its description states that it's inspired by London and "reminiscent of an English Gentleman's Club, redolent with spice." There's "creamy tonka bean, vanilla, cocoa, dry fruit accords, and sweet wood sap" that is perfect for a "heady impression that's all man, unless worn by a woman."
2. A matching candle
If you don't like cologne there's also a matching candle if you want your whole room to smell (reportedly) like Styles. It's a little less expensive, but still a luxury, coming in at $98. But there's another, far less expensive option. 
3. Target's Cashmere Vanilla candle
The now-famous Target Cashmere Vanilla candle was bought out by Harry Styles fans. As The Cut reported, this dupe for the Tom Ford candle was popularized on Tik Tok and sold out because of it. 
Now fans can get their hands on a scent Styles likes for only $6.99, or in an oil form for a little bit more. Instead of just imagining what Styles could smell like as he walks on past you, have it in the comfort of your own home. It's currently still sold out, but it's also possible it could be in stores depending on where you are. There's also oil for an oil diffuser that has Tonka and Vanilla, and could be a good dupe of this dupe. 
4. Gucci lipstick
Styles appeared on the cover of Beauty Papers magazine and has a very stylized, bold look that got fans very excited. He's also noticeably wearing lipstick, which the magazine quickly tweeted out about. It's a Gucci shade, called "They Met In Argentina" and is $34. It has a matte finish, according to their website, and will give you that retro vibe you're going for. 
5. JW Anderson cardigan 
For many, Styles' fans, the JW Anderson cardigan is a bit of a longshot when it comes to being able to afford it. Styles wore this multi-colored, knitted cardigan while rehearsing for the Today Show. The garment is currently $1,890 on their website, but that hasn't stopped fans from making it themselves. 
This isn't really a product you can go buy, although there are variations on Etsy and other sites. But it's become a trend on Tik Tok to knit your own version of the JW Anderson cardigan. So much so, that the company is flattered and even put out a pattern guide to help out any fans looking to make it themselves. 
6. Initial rings
Styles has been seen with rings that have his first and last name initials while promoting Fine Line and other things in the past year. They're big, thick letters on his last two fingers (pinkie and ring finger) and are definitely a statement accessory. 
This one is fairly easy for fans to find, since you can get less expensive look-alikes for around $24 somewhere like GoldChic jewelry. Or you can support a local, small business jeweler on Etsy, where they range from $17 (NotJustAShopStudio) to $40 (Ohhmygatcollection). Both of those are adjustable too. 
7. Anything with cherries or watermelon
And lastly, his fans like to get creative wherever they can, if you couldn't already tell from anything above. So, with his popular songs "Cherry" and "Watermelon Sugar," fruit-themed items never go out of style. Cherry emoji items are so easy to find, and watermelons are too. And you can support a small business or artist on Etsy by finding either Harry Styles-theme cherry/watermelon items or just fun fan items too. 
Basically, if you're a fan of Harry Styles, your product wish list is essentially endless if you want it to be.