7 Songs for Those Who Still Can't Get Over Dani and Jamie From 'The Haunting of Bly Manor'
'The Haunting of Bly Manor' gave fans Dani and Jamie, who definitely come with joy and heartbreak. These songs are perfect if you still can't get over them.
It's been a month since The Haunting of Bly Manor premiered on Netflix. While it was heartfelt and beautiful, it also threw a lot of people into despair and gave others some gay panic. Thrown in for good measure, of course. Some are still trying to get over that finale, but when you get down to it, Mike Flanagan really delivered an amazing love story in the midst of a haunted, British manor. 
So, if you still can't get over the au pair and the gardener, aka Dani Clayton (Victoria Pedretti) and Jamie (Amelia Eve), then this one goes out to you. [Spoiler alert: Spoilers ahead for The Haunting of Bly Manor]. 
1. 'I Shall Believe' by Sheryl Crow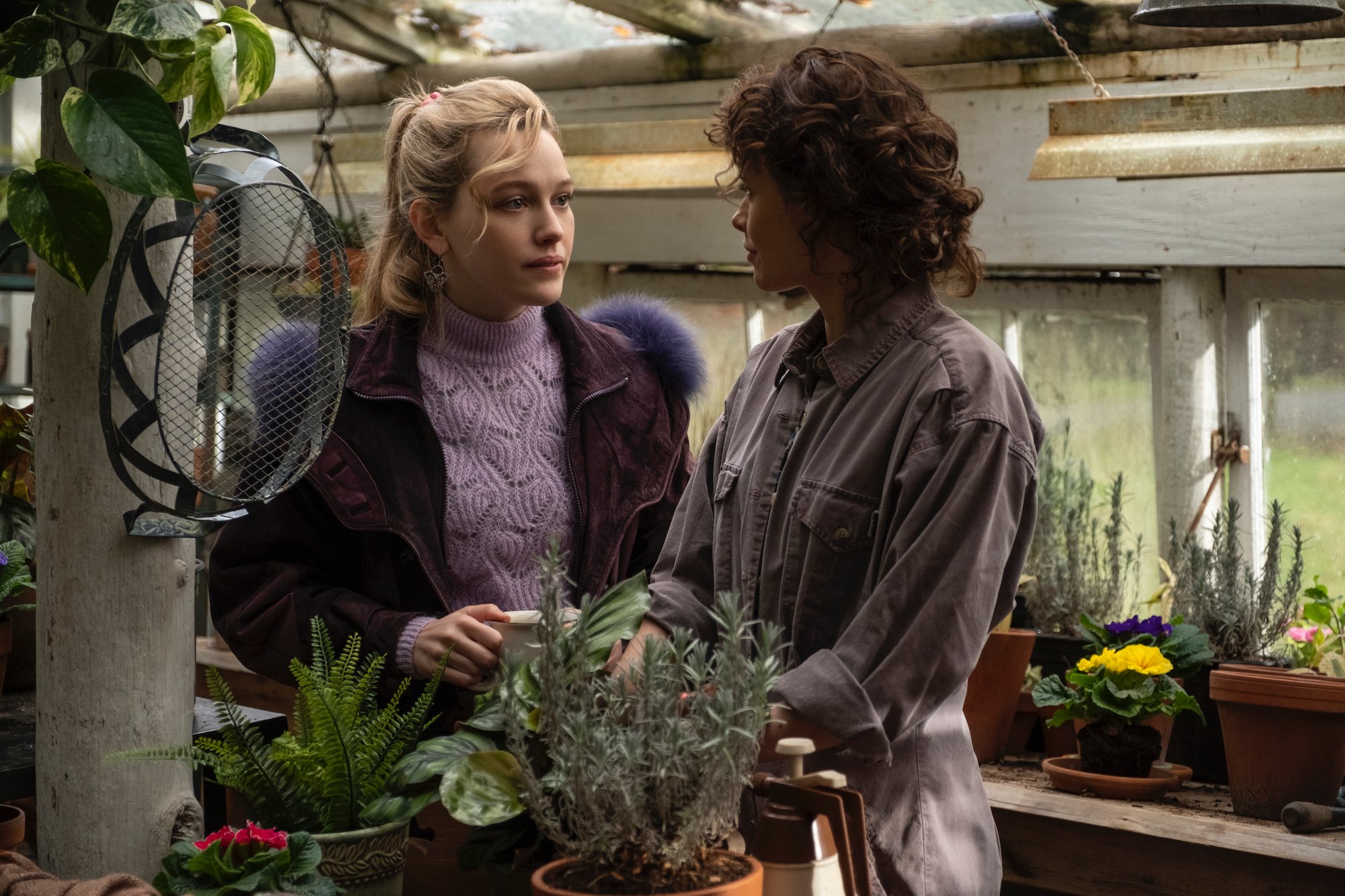 Most of the songs on this list are ones that generally go with Dani and Jamie's vibe, even though they aren't in the show at all. "I Shall Believe" is the only song here that was actually in the show, since the majority of the season didn't have songs other than the score in it. And this is the only one that's really tied to the two, anyway. 
This song plays in the finale when things all click into place. The audience finds out that Jamie was the narrator (Carla Gugino) the whole time, and she was telling her story to the wedding guests. It's also part of the closing moments when the audience can see Dani's hand on Jamie's shoulder as it cuts out. 
The song is about someone going through a tough time. Even though things don't seem ok, the singer believes that things will get better. And that's exactly Jamie's mindset. And even though she's convinced that Dani will forget her, Dani's hand on her shoulder goes to show that she's actually always with her. Maybe the audience "shall believe" that they'll be reunited again one day.  
2. 'the lakes' by Taylor Swift 
Coming off of Taylor Swift's most recent album folklore, "the lakes" was a bonus song that came a month after the actual album dropped. And it's not only perfect because of the concept of a "lake" but the lyrics also hit well for Dani and Jamie. 
The song is very whimsical and has a fantasy feel to it, although it also is a bit haunting. It's not necessarily sad, but it is full of longing for a place where she can just be alone with her love. 
While there's a lot of person motifs in there for Swift — like the references to paparazzi and rumors — the gist of wanting to go to the lakes with her muse seems to go along with Dani and Jamie. They were both equally each other's muses, even if neither were writers or poets. And they were so intertwined with one another while also going after their own hopes and dreams. This is just perfect for them. 
3. 'Godspeed' by Frank Ocean 
Thanks to TikTok, "Godspeed" might fill you with a lot of sadness, just because it's part of a really sappy trend. However, this song comes right from Pedretti, who plays Dani Clayton. She told MTV that Dani and Jamie are a unique couple seen on TV because they don't need drama to make them interesting. Their passion for each other is captivating enough. 
"I think it's about, kind of, letting go of ideas that we ever possessed or another person," Pedretti said about why she associated this song with Dani and Jamie. "It's really beautiful and simple and I think that kind of highlights their commitment to themselves and each other and their independent journeys as well as their collective ones."
4. 'Moonflower' by Maya Delilah 
This song is a bit of an unknown one, but it's a great, happier song that definitely belongs with Dani and Jamie. The general gist is that the singer has a type of unrequited love or crush on someone who's cried over someone else before. 
While the moonflower the singer is talking about is not the same as Dani and Jamie's, the concept of being enamored by someone really gets into their beginning dynamic. Plus, the general vibe of the song is really sweet and dreamy.
Overall, it kind of fits with how Jamie might have felt while Dani was still getting over Eddie's "ghost." And, of course, it reminds us of the moonflower scene, which is truly one of the most romantic gestures ever. 
5. 'Dreaming of You' by Selena 
This one might seem out of left field but think about it. "Dreaming of You" by Selena is a classic and came out in 1995, which means it was before Dani went to die in the lake at Bly. But also, the song is perfect for the couple. 
The song is more about someone who's fantasizing about someone they really like or love before they're actually in a relationship. They're "dreaming" of a day when they can come up with the courage to tell them how they feel.
And while that, again, could go for Dani and Jamie pre-moonflower scene, this song is also perfect for after Dani dies. Because, as sad as it is, they had a great life together and there's no doubt that Jamie is always dreaming of her. And vice versa, if Dani can dream. Overall, this is a dreamy, lovely song that these two love birds would appreciate. 
6. 'Friday I'm In Love' by Phoebe Bridgers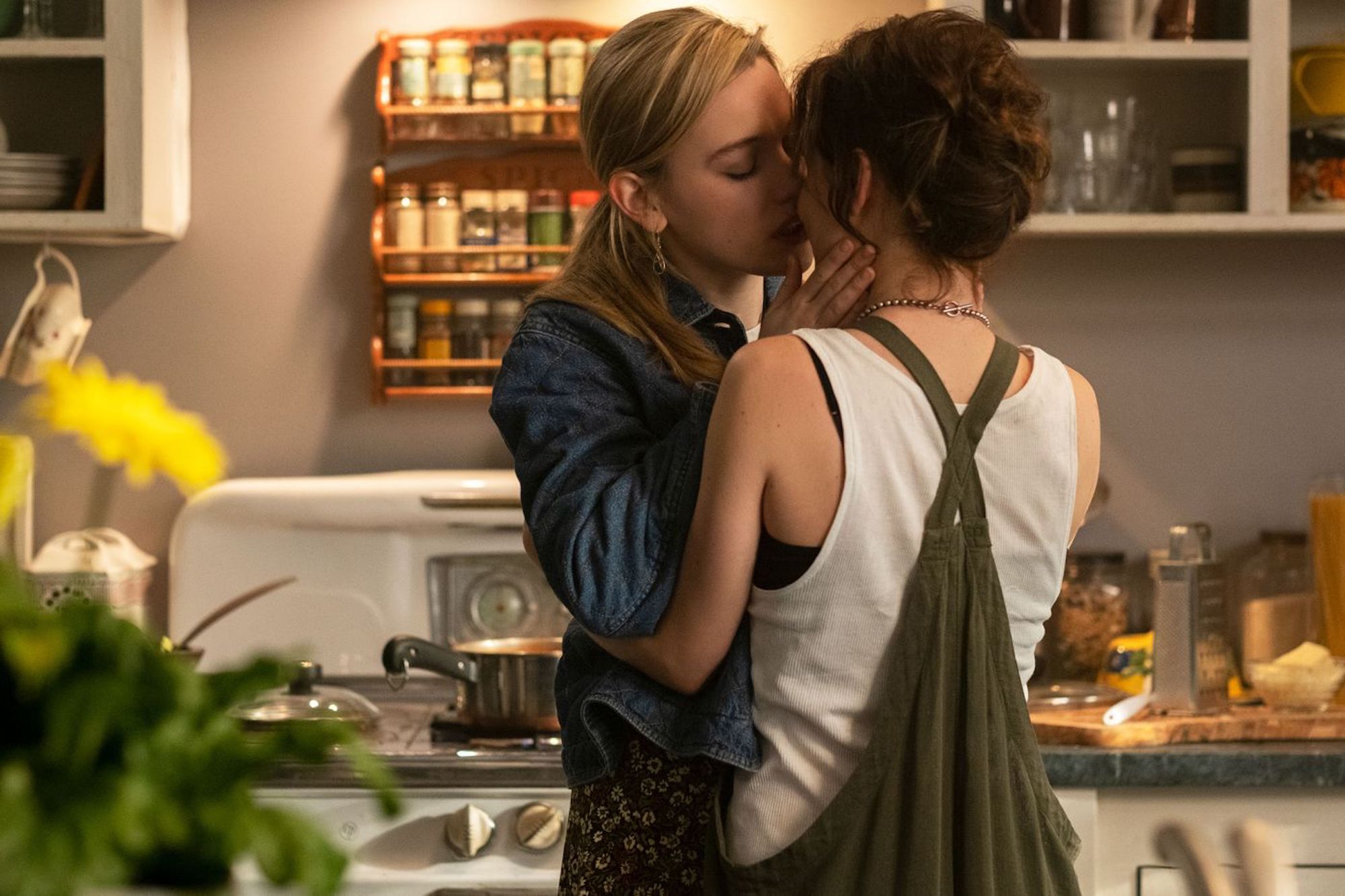 This is a song that's originally by The Cure, but the Phoebe Bridgers cover is definitely for our Dani and Jamie. The Cure's version is top-notch, but Bridgers' really hits at being desperately in love with someone. It's slower and just seems to be more emotional. Plus, Bridgers' general sad girl vibe is great for Dani and Jamie as well. In a good way. 
The song is essentially just like the title makes it sound. If taken literally, the song is about getting through all the days of the week, even if they stink, because Friday is when the singer's in love. Is that literal? Or do they just love Friday? 
But, the song could also be about taking the hardships and difficulties that might come with being in love, or just in life in general, and putting up with it. Pushing through the obstacles because you're in love. That love is enough to help you withstand anything. And that's definitely Dani and Jamie's m.o. 
7. 'Fine Line' by Harry Styles  
Harry Styles' second album Fine Line is about heartbreak, while also having a few songs about falling in love. The song "Fine Line," though, is definitely a nice mix of those two sentiments. 
The song is about finding a balance — you know, a fine line — between the good and bad in a relationship. Because no one is perfect, and no love is either. There are compromises and other aspects that need to be reached in any healthy relationship. And partners need to be equal, reaching a balance between themselves, so that one isn't taking more than the other is giving. 
This song is the epitome of Dani and Jamie's relationship. They are so trusting with each other, which is a stark contrast to Peter Quint and Rebecca Jessel. As Pedretti told Digital Spy, the two "set boundaries" and support one another, which Dani didn't have in her relationship with Eddie. 
And to top it all off, the song is about hope. "We'll be alright" is a major focus of the end of the song. That even when badness hits or the relationship has tough moments, the couple will be alright and get through it. Even with Dani and Jamie's ending, they are the perfect example of this. And even after Dani's gone, they'll be alright.