Is '7Fates: CHAKHO' the First Time BTS' Suga and Jungkook Created Music Together?
BTS' fate was to be the biggest boy band in the world. In 7Fates: CHAKHO created by HYBE, Suga appears as a producer, while Jungkook appears as the main vocalist. Here's what we know about this webtoon and Jungkook and Suga's highly-anticipated collaboration.
BTS-themed webtoon '7Fates: CHAKHO' features production by Suga and vocals by Jungkook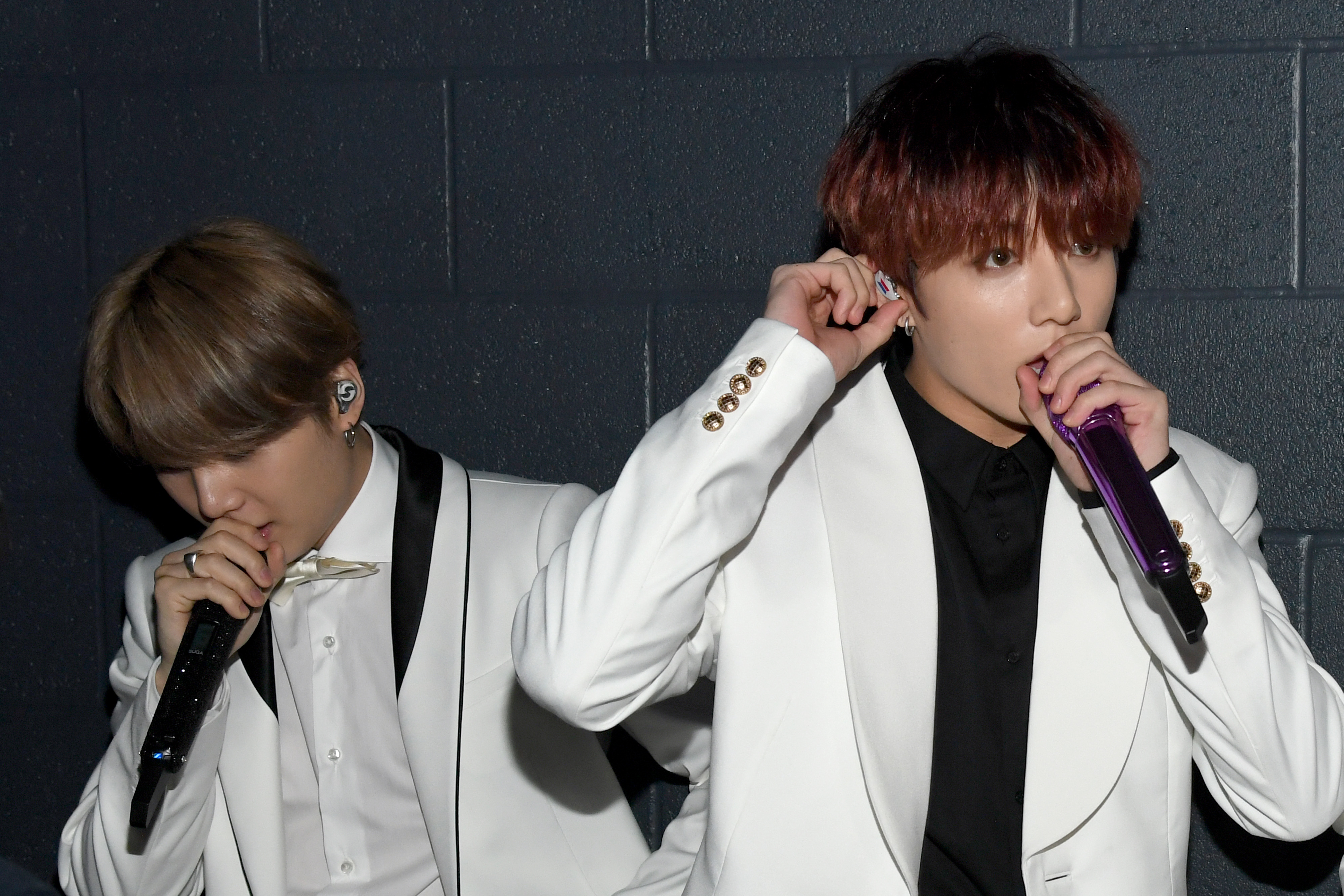 Suga is the mastermind behind songs like "Interlude: Shadow" and "Trivia: Seesaw," also performing on well-known tracks like "Butter" alongside RM, Jin, J-Hope, V, Jimin, and Jungkook. Outside of his work as BTS' rapper and a solo artist, Suga produces music for BTS and other musicians. 
Even during an interview with Jimmy Fallon, the rapper shared even if he wasn't in BTS, he would probably still be a songwriter or producer. During an interview with GQ, Suga was asked which part of himself is the most important — "Suga" of BTS, solo artist "Agust D," and commercial producer "BY SUGA."
"All three are me," Suga said. "They each take up a third of myself, and one isn't more reflective of me than another. I simply give people a choice. These three sides of myself are incredibly different, so I'm giving people a choice to see me as they want."
It makes sense that when HYBE Corporation (formerly BigHit Entertainment) created a webtoon series, 7Fates: CHAKHO, the soundtrack was produced by Suga and performed by Jungkook. 
Suga and Jungkook collaborated on songs by BTS
ARMYs first saw these idols collaborating during season 2 of BTS In The Soop. Although it wasn't clear at the time, fans now assume that they were creating 7FATES' music. However, this wouldn't be the first time Suga and Jungkook collaborated.
According to BTS Fandom, Suga and Jungkook functioned as songwriters for BTS' song "Magic Shop." They both wrote and performed the Be (Deluxe Edition) tracks "Skit" and "Telepathy." 
Of course, both Jungkook and Suga appeared as dancers for songs like "Boy With Luv," "Permission to Dance," "Black Swan," and "On." RM and J-Hope also function as two songwriters for the K-pop group.
What is '7Fates: CHAKHO' about?
According to Pinkvilla, 7Fates: CHAKHO is an "urban fantasy story inspired by the Joseon Dynasty's tiger-hunting officers called chakhogapsa." It features seven characters set to rid their community of "monsters."
Suga and Jungkook's collaboration for 7Fates wouldn't be the first time a BTS member worked on a series soundtrack, as V's "Christmas Tree" was included in the "Original Television Soundtrack" for Our Beloved Summer. 
BTS sub-units collaborated on the BTS World Soundtrack, released with their mobile game. A cover of "Dynamite" appeared in the Netflix original series Emily In Paris. "Friends" by V and Jimin was included in Marvel's Eternals. 
The 7Fates: CHAKHO soundtrack is expected to debut on most major music streaming platforms. 7Fates: CHAKHO premieres on Jan. 15, 2022, and will be available via Webtoon.com.